Our team at All Roads Lead To Italy is a family of expert writers, creators, and travelers – but most of all we are passionate about Italy!   
Here is a brief introduction to each member of our team with a brief description of how each one contributes to our weekly operations as we bring you the best of all things Italian.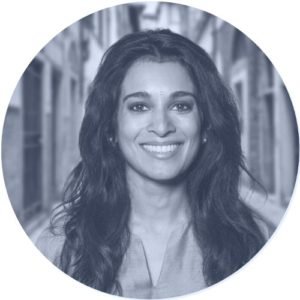 Food & Wine Editor - Professional Chef
   We are so fortunate to have this remarkable woman on our team as our in-house expert on everything related to Italian cuisine!
Claudia Bovati has been in the Food & Wine business for the past 16 years.   Born and raised in the fabulous Italian food region of Emilia Romagna in the city of Bologna, Claudia has been surrounded by some of Italy's best food her whole life.
After attending the Florence Culinary School, Claudia moved to Barcelona, Spain where she worked in several of the city's finest restaurants. 
While in Spain, Claudia fell in love with and married her husband Mateo.   
In 2018, following 9 years in Barcelona, Claudia moved back to Bologna with Mateo.   
Since returning to Italy, the couple has welcomed two sons Antonio and Lorenzo.
In 2021, Claudia joined the All Roads Lead To Italy team as our Italian culinary expert.   
Claudia shares articles with traditional and modern Italian recipes.   She also writes articles about Italian wine, travel, and homemaking.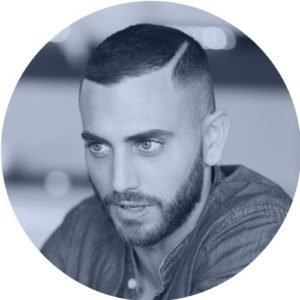 Culture, Business & Real Estate Contributor
   This dynamic Italian business and real estate expert is the newest member of our team!
Valerio attended business schools in Rome and Naples and now works with his family in their 4th generation construction and real estate business located in Solerno, Italy.
You will find his expertise in renovating, acquiring, and renting out commercial, residential, and vacation properties to be an invaluable resource.
Valerio is currently single and living in the village of Vietri sul Mare on the southern end of the Amalfi Coast.   
Besides his extensive knowledge of the Italian real estate world, Valerio also has a very unique perspective on Italian culture.   He has lived abroad in Scotland, England, the USA, and Australia.
We are so fortunate to have the incomparable expertise of this Italian real estate and business professional on our team.
Seinior Editor - Fashion & Travel Contributor
   Where to begin with our beloved fashion and travel editor, Dee Abrahamsen?   
Dee is a New Yorker, a lover of Italy, a successful fashion model, a brilliant graphic artist, and an inspired writer whose way with words is beyond compare.   But most of all, Dee is one of the most lovely and genuinely kind humans you will ever have the pleasure of meeting.
While born in New York, Dee grew up in New Jersey in a quiet suburb across the Hudson River from Manhattan.
But it was inevitable that Dee's remarkable range of talents would lead her to the city of her birth.
Although you would never know it to meet her, because she is so down to earth, Dee is a highly-in-demand, working fashion model.
Dee has been photographed by some of New York's top fashion photographers.   And she has appeared multiple times in the works of documentarian and journalist Ari Seth Cohen.   You can often see Dee's face on the side of a New York City bus or on a Los Angeles billboard for cosmetic and fashion brands.
Dee is also a gifted artist whose work, which often depicts women set in iconic Manhattan settings, is poignant and delightful.   Her work can be found all over the City.
When Dee is not in New York, she is traveling (usually in Italy) and writing.   
Dee has a written voice so profoundly exquisite, that readers are immediately captivated and inspired.
Dee's articles about travel through Italy and Italian fashion are the next best thing to living La Dolce Vita.   
We are grateful to have her as a member of our family at All Roads Lead To Italy.   You can follow Dee on Instagram and on her website at www.DeeAbrahamsen.com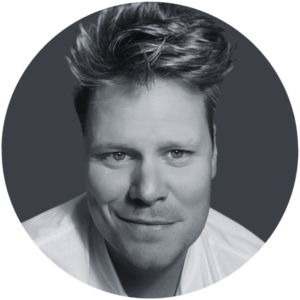 Editor-in-cheif - Founder
  In 2021, Nathan Heinrich launched the digital magazine, All Roads Lead To Italy – a publication focused on Italian news, travel, fashion, food, and more.
Nathan is the son of a 6th-generation California farming family.   His family which includes 2 sisters and 6 brothers are growers of Blue Diamond Almonds and Diamond Brand walnuts in Northern California.  His father also founded Heinrich Farms – a walnut growing and processing company.
After earning degrees in Landscape Architecture and Horticulture, Nathan worked in the commercial nursery industry in California where his knowledge and love of horticulture flourished.
Following his career in commercial horticulture and landscape design, Nathan established a botanical design company – Nathan Heinrich Design.   
For the next 12 years, Nathan and his team created weddings and events, across the US and beyond, with his signature "botanical design" influence.   
Nathan also taught his "Botanical Design" course in California for several years before relocating to New York.
In 2020, Nathan moved to Italy with his native Italian partner, Alessandro Borrelli, who is a celebrated psychotherapist and life coach. 
You can follow Nathan's journey through his new life in Italy on his top-10 travel podcast I'm Moving To Italy! and on his YouTube channel.
Nathan currently splits his time between Northern Italy and Southern Tennessee.