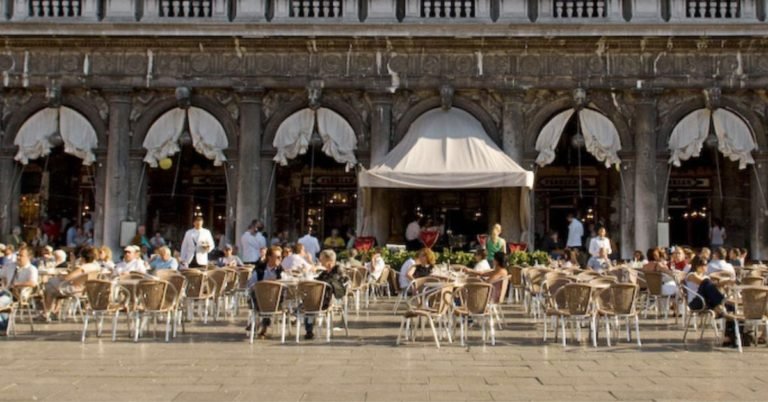 Your Guide To The Very Best Coffee In Venice
Visiting Venice, Italy without indulging in some fabulous Venetian coffee would be like visiting Paris, for the first time, and not seeing the Eifel Tower.
If you are planning a trip to Venice or if you currently find yourself in Venice and are looking for the perfect place to have a delicious cannoli and a great cappuccino, as an Italian resident who lives 20 minutes from Venice, I would like to share this comprehensive list of the best Venice coffee shops, little cafes, and some of my favorite secret places to get an espresso in the floating city.
A Richly Caffeinated History
What makes Venice, Italy such an important city for the history of "coffee culture"?
In the 16th century, Venetian merchants discovered the exotic aromatic beans in Istanbul and brought them to Italy for the first time through the port city of Venice.
Coffee was sold as a medicinal elixir before it was re-branded as a stimulating new beverage. Originally, coffee was only drank by wealthy Venetians who could afford the extravagance of the new caffeinated concoction.
When the Catholic Church caught wind of the fashionable new drink they condemned it as 'the bitter drink of Satan'.
However, when Pope Clement VIII tasted coffee for the first time he announced, "This devil's drink is so delicious, we should cheat the devil by baptizing it".
It wasn't long after this that coffee spread throughout the rest of the Italian peninsula and Europe.
When people began starting their day with a cup of coffee rather than wine or spirits, they discovered that they were much more productive and alert. And that's why, more than 500 years later, modern societies still depend on coffee to get them through the work day!
3 Catagories Of Coffee Bars In Venice
These are my favorite Venetian coffee bars and caffès, organized into the following 3 categories:
This first collection of caffès and coffee bars offers a range of food options, free wifi, and premium coffee in a variety of charming interiors – without blowing your vacation budget.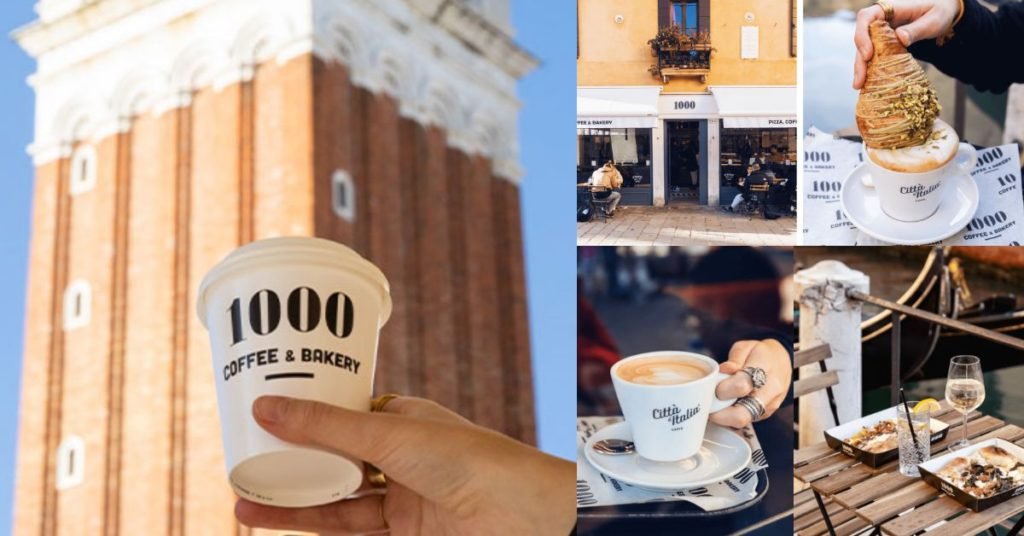 Since 2017, they have been delighting locals and tourists in both Venice and Naples. 
"In the heart of Venice, you will find an oasis of flavors ready to welcome you at any time of the day for delicious relaxing breaks!" – 1000 Group 
Recent Reviews:
"We stopped in here one recent morning for a few espressos at the bar and some take-away coffees. Highly recommend this place, not just for the delicious coffees, but for the ability to make us feel like we were the only customers, despite all the busyness. Grazie mille!"
"The best croissants in the  Cannaregio neighborhood of Venice and good coffee too.
We would pop out for croissants & coffee-to-go for breakfast every morning and 1000 Coffee was the best we tasted. Friendly staff, great coffee. What more do you want to set you up for a sunny day in Venice?"
"The best bakery and coffee house in Venice, the pizza is a masterpiece as well all the coffee drinks. Staff is super friendly and professional. One of the most precious and pretty shops in the city!"
You can get coffee at both locations.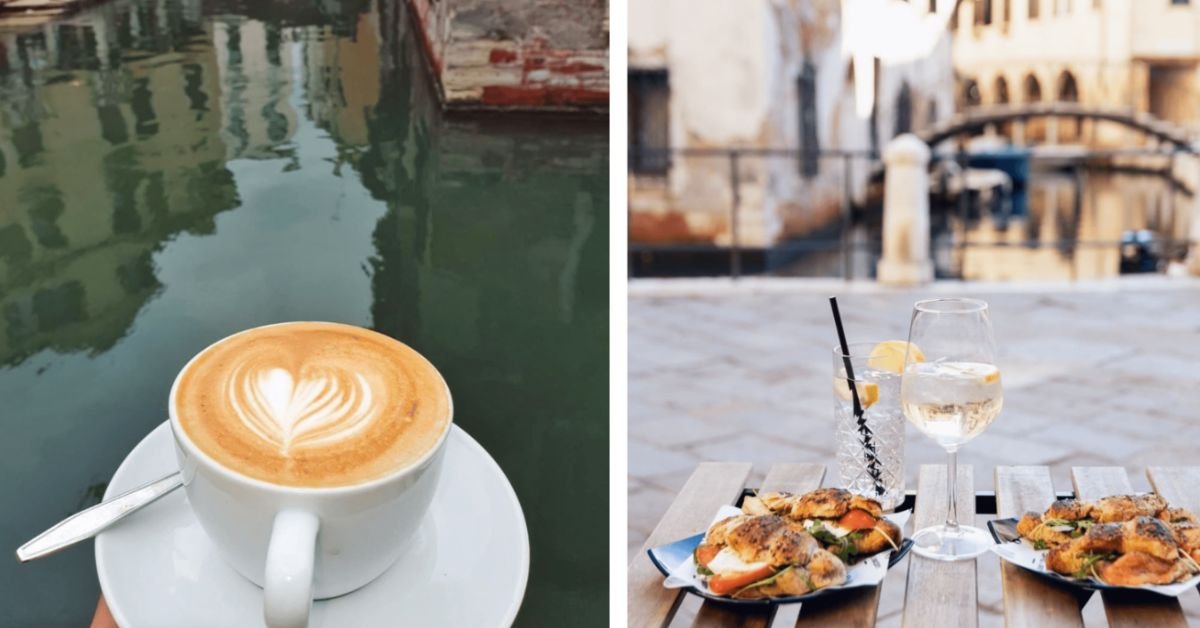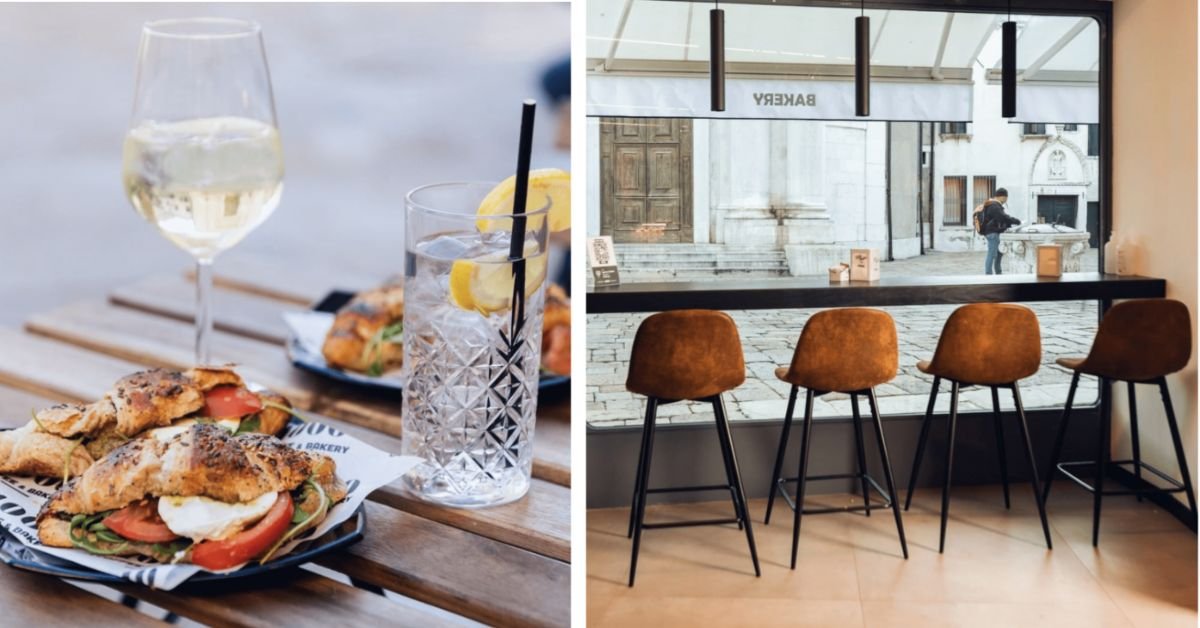 Since 1963,
Ballarin
has been a beloved staple of Venice's coffee scene.  This family-owned, high standard Pasticceria is a favorite of locals and decerning travelers.   The prices are great, the pastries are supurb and there's no better place to have your morning coffee.
Whether you're attending the Venice Film Festival or on your honeymoon,
Pasticceria Ballarin
is always a good idea!
Recent Reviews:
"Great breakfast spot. Beautiful cannoli and pistachio croissant, the cappuccino was delicious too. Very friendly people!"
"We are from Belgium, so we are spoiled when it comes to pastries. I am normally not a fan of Italian breakfast pastries and think their creme pat always tastes a little weird, but these were absolutely superb, the canollo as well."
"Whenever I am in Venice I pay a visit to Ballarin. Coffee perfection. I recommend coming before Christmas as you can try a frittelle. YUM. This really is heaven. The perfect macchiato costs €1.10."
Traveler's Tip:
There was a major renovation of this bar a few years ago so some of the photos you may see online may not match the updated look – the dark wood interiors from the 1960's have been replaced by bright white walls and marble counters!   
This tiny patisserie is one of the very best places to have a sweet treat and your morning cup of coffee in Venice!
This bohemian caffè is so much more than a place to get a good cup of coffee.   Locals and a few lucky tourists know that this is one of the best places in Venice to have an espresso or glass of wine with a good bite to eat!
Dodo Caffè
transforms at night into a very chill spot with live music performed by local musicians.
Recent Reviews:
"Super consigliato!!! Ottimo!!! Simpatico e premuroso il gestore, golosi e tipici cicchetti con prosecco . Torneremo sicuramente x mangiare le sarde in saor!"
"Dodo Cafe is without a doubt my favorite cafe in all of Venice, and I'd highly recommend it to anyone looking for an authentic, delicious, and friendly Venetian cafe experience.  There's a reason this place is so popular amongst the locals, and it's because there's simply no place like it. No other cafe that I've found in my time living in Venice has quite measured up to Dodo Cafe, and something about the warm and friendly atmosphere and the authenticity of the delicious pastries, meals, and drinks made by Dodo himself just makes you feel at home. For anyone looking to discover a hidden gem off the beaten path and away from the tourists- this is your place!"
"Un posto dove si sta bene come a casa! Dodo e lo staff sono gentilissimi e ospitali e ogni volta che si suona là si crea spontaneamente una vera e propria jam session con amici e avventori! Il posto migliore a Venezia per prendere un aperitivo durante la bella stagione."
Traveler's Tip:
There are so few tourists that know about this spot that it is difficult to find reviews written by English-speakers (that's always a good sign). While this might not technically be a "coffee house", I included it because you can get coffee and SO MUCH MORE here!   
Be sure to come on a night with live music during the warmer months!
♥
Dodo Caffè
– Fondamenta Dei Ormesini Cannaregio 2845 Cannaregio, 30121 Venice Italy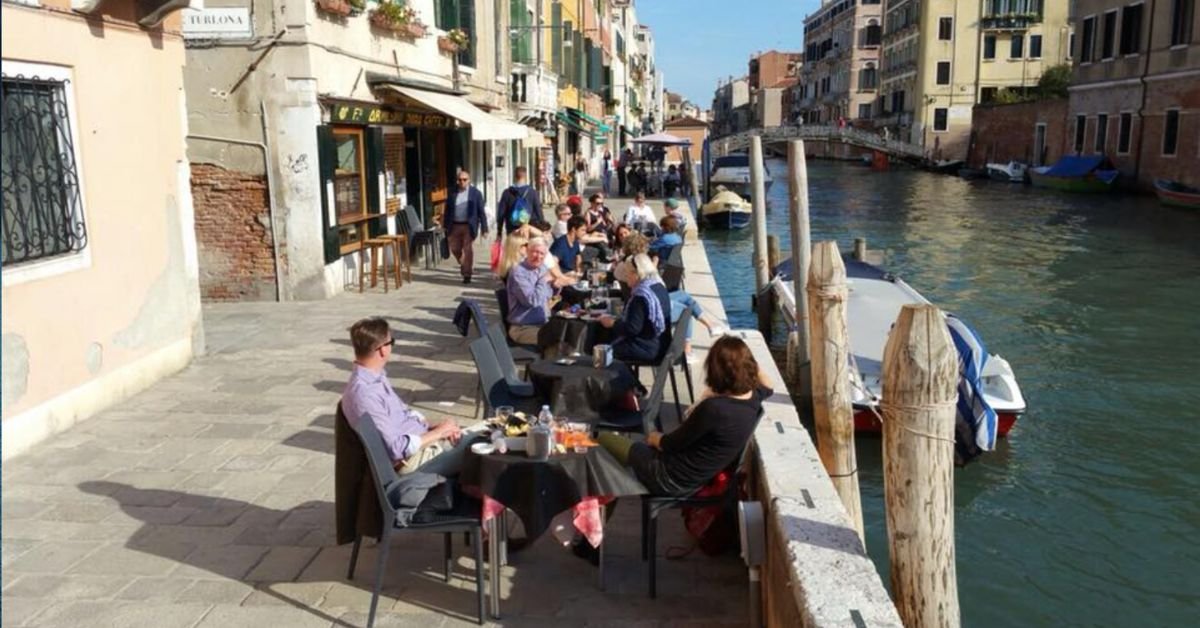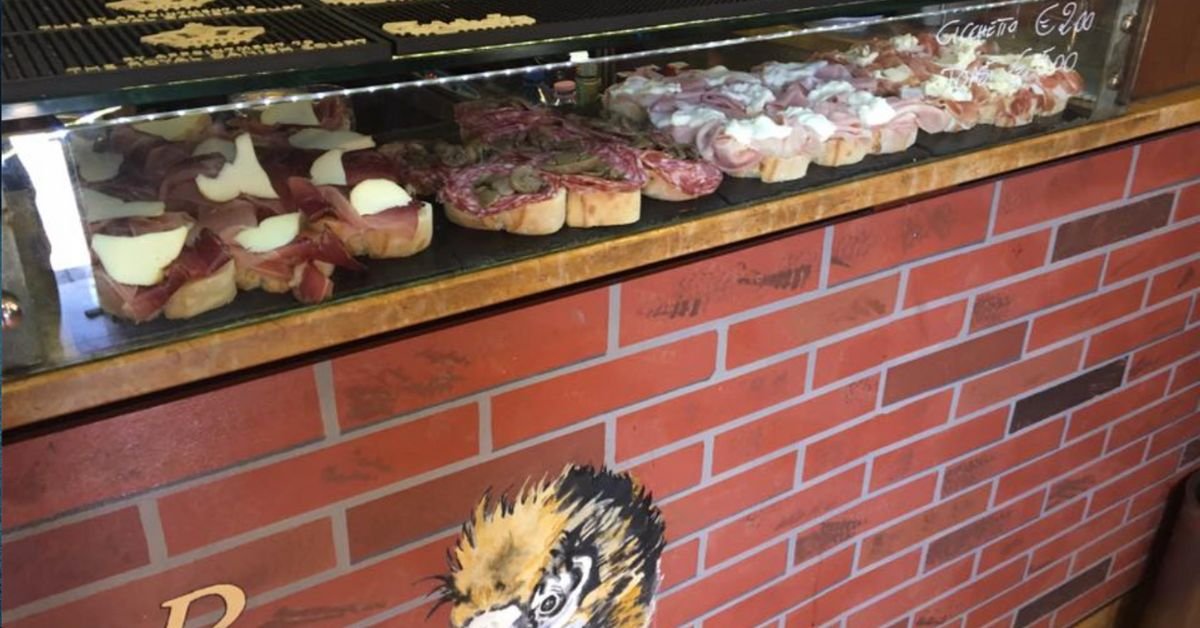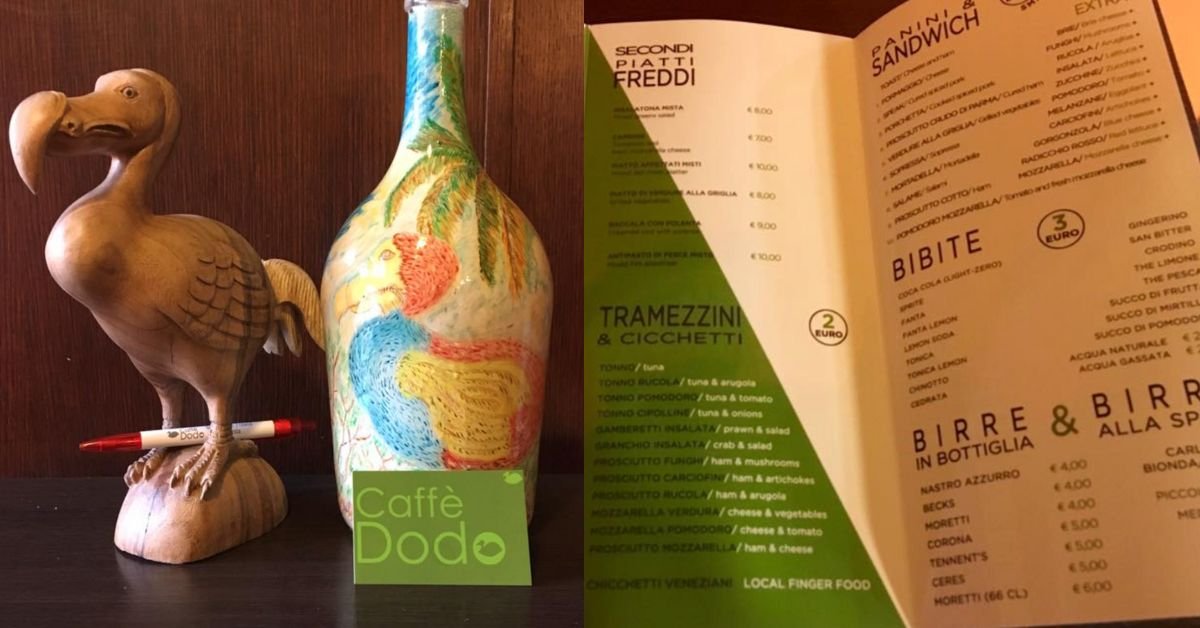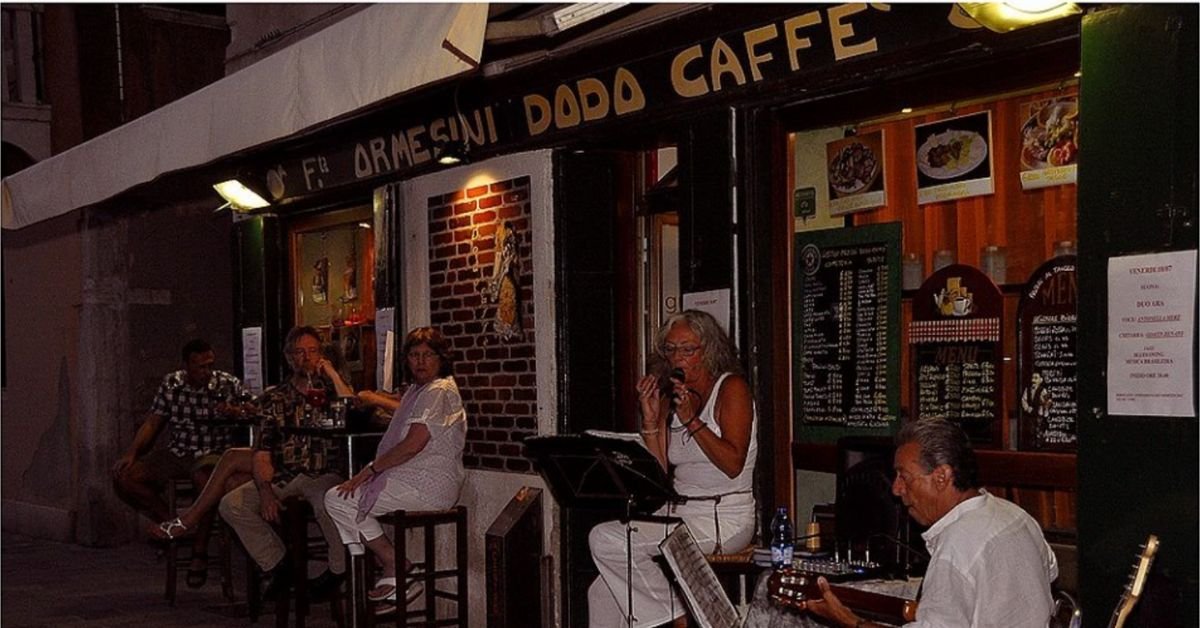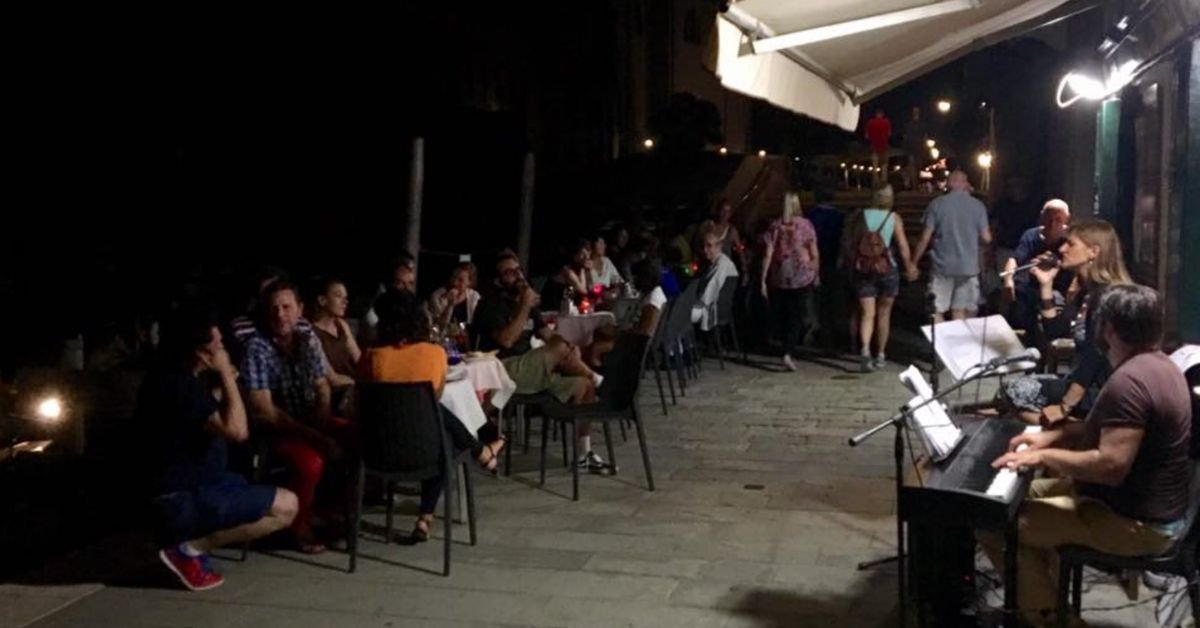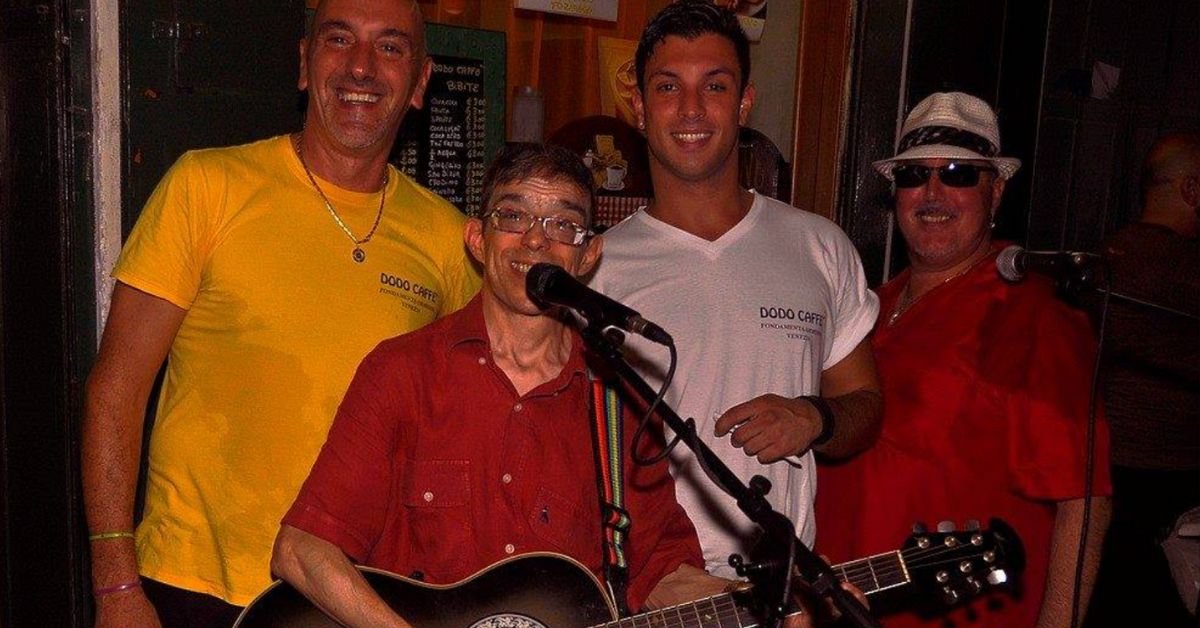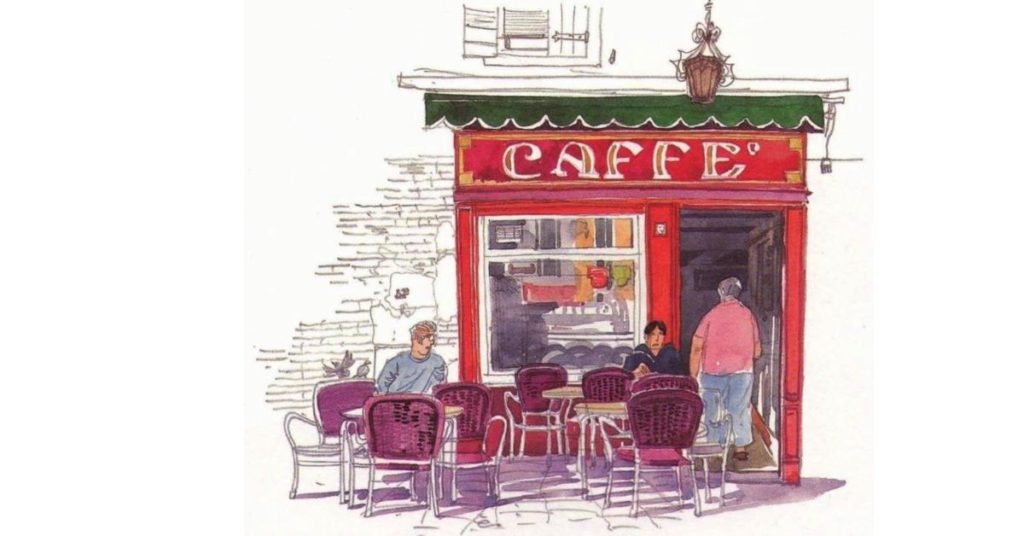 The coffee and sandwiches along with the rest of the simple affordable menu items at Caffè Rosso are perfect for a morning or afternoon visit.   
The cappuccinos come with the thickest cloud of foam you will ever experience!
At sunset, this charming local favorite spot for students, transforms into an outdoor club lounge vibe.   
Gritty, raw, inviting and alive with great energy and music!
"Affectionately known as Il Rosso, this red-fronted cafe has been at the centre of the bar scene on Campo Santa Margherita since the late 1800s. It's at its best in the early evening, when locals snap up the sunny piazza seating to sip on inexpensive spritzes. The espresso machine looks like a prop from a steam-punk fantasy." – Lonely Planet
Recent Reviews:
"Caffe Rosso is my favourite place for a coffee, drink or one of their lovely sandwiches.  I look forward to it!"
"Very friendly, very good and quick service, fully Italian, variety of drinks, old fashioned coffee machine and delicious meat balls.
Also, non-alcoholic traditional drinks to choose from – tastes great!"
"Fantastic (very) little spot for coffee or drinks! Extraordinary staff who are always accommodating & friendly! They make keep up "the good vibes" by making sure all guests are satisfied!"
Traveler's Tip:
Order the cappuccinos – the foam is insane!   Great wine and drinks – the food is delicious too.
Come a bit early in the evening – by late night in the summer months this place can fill up!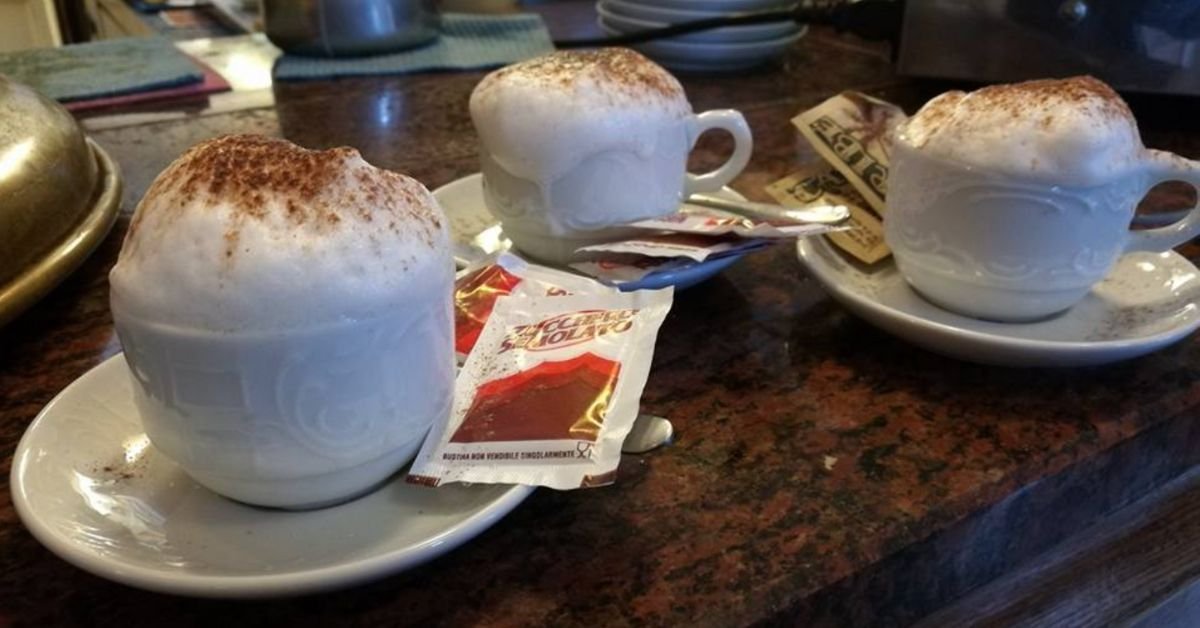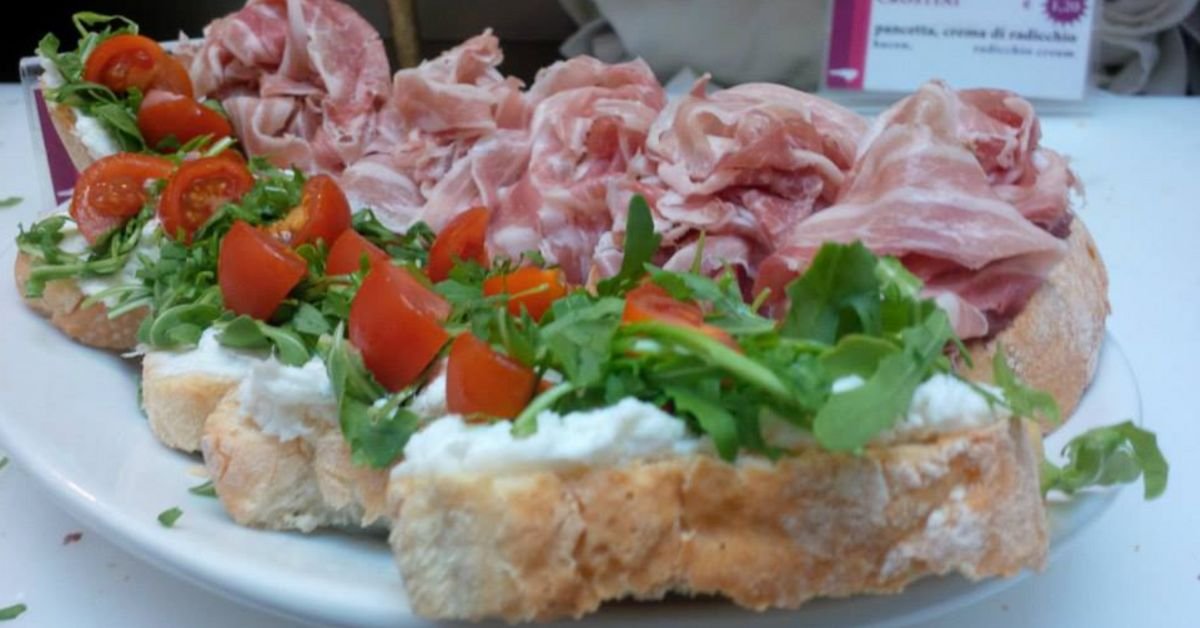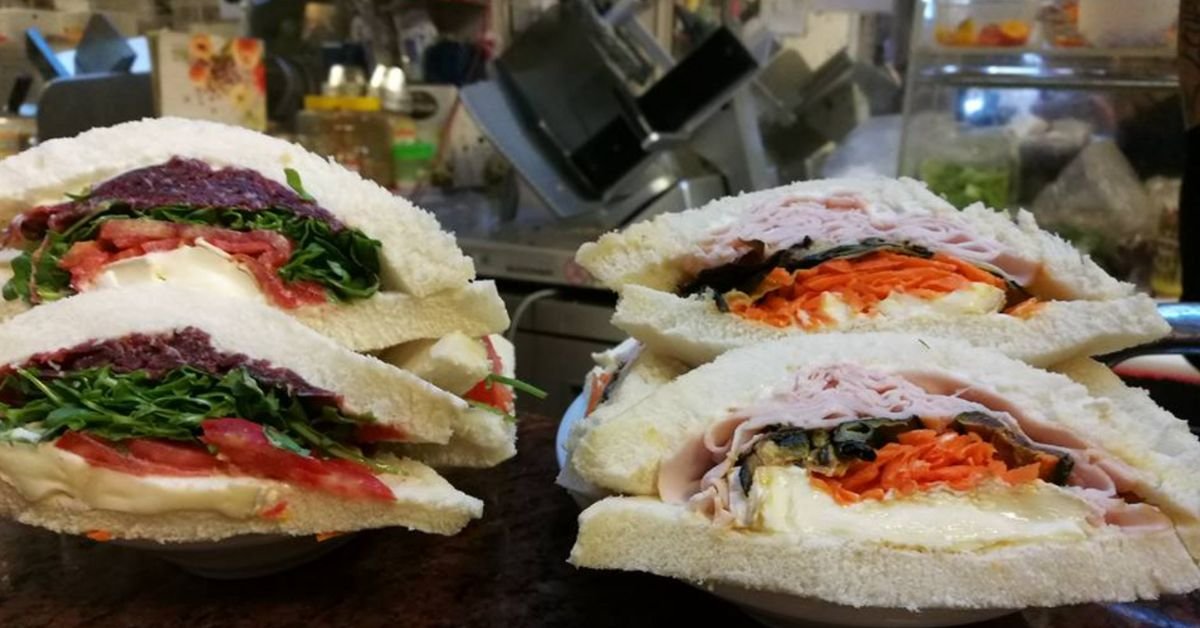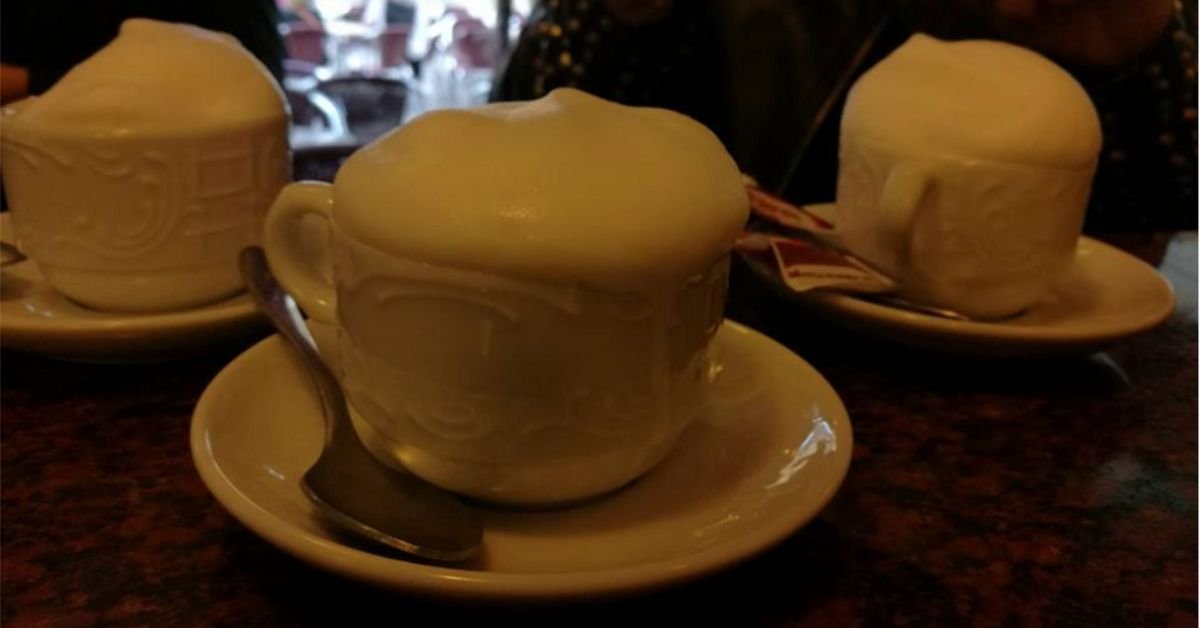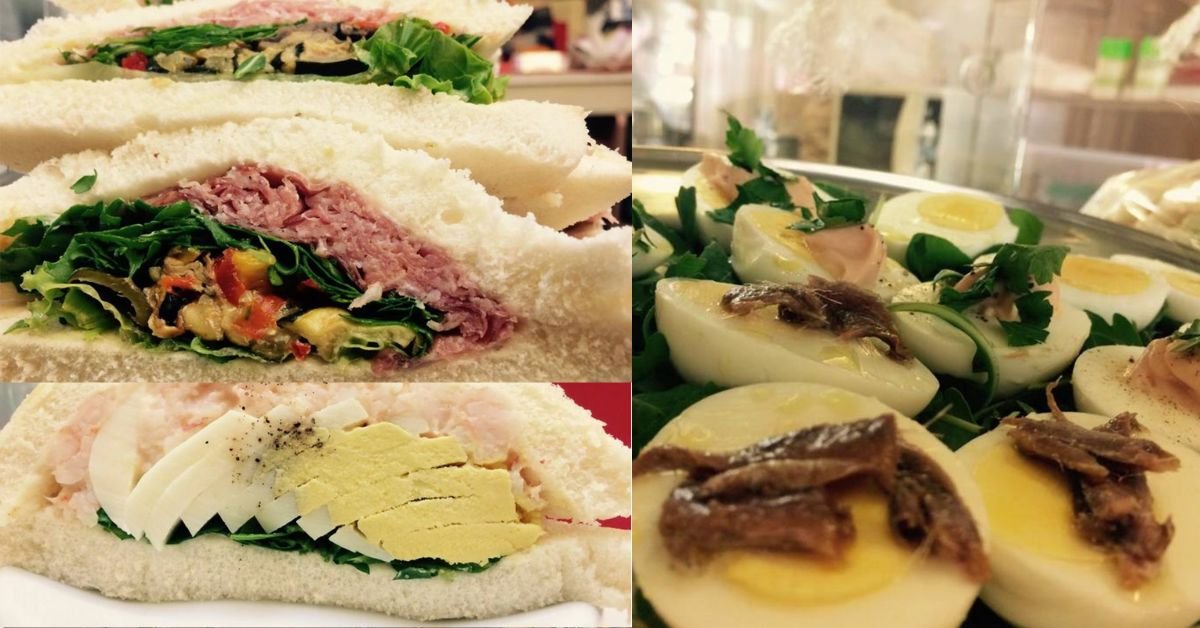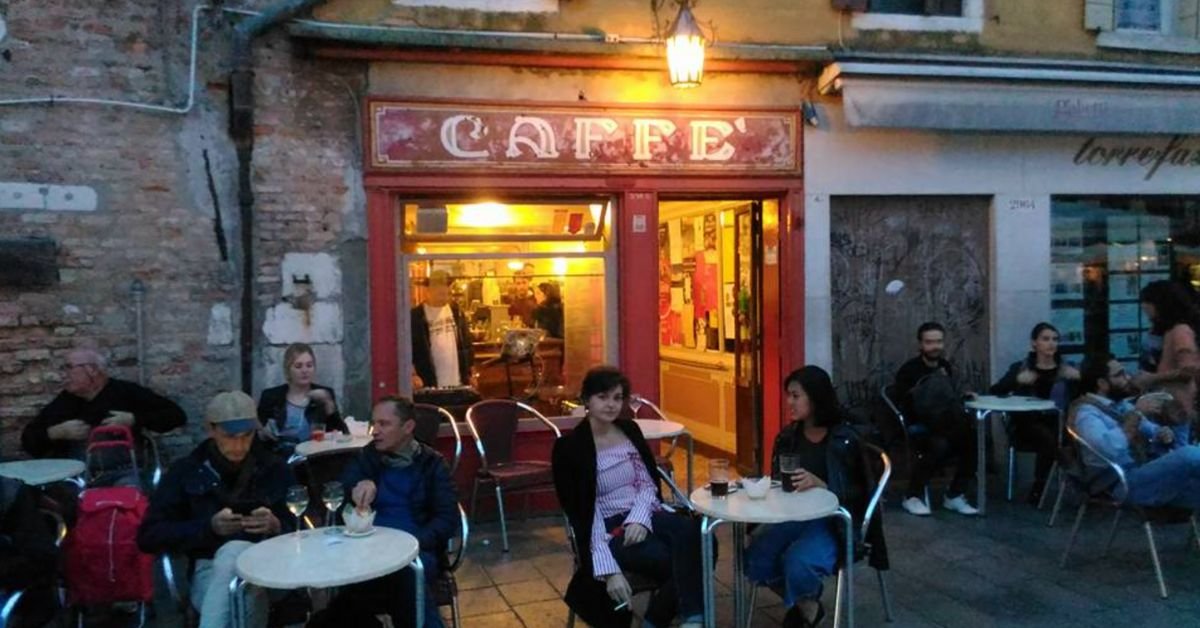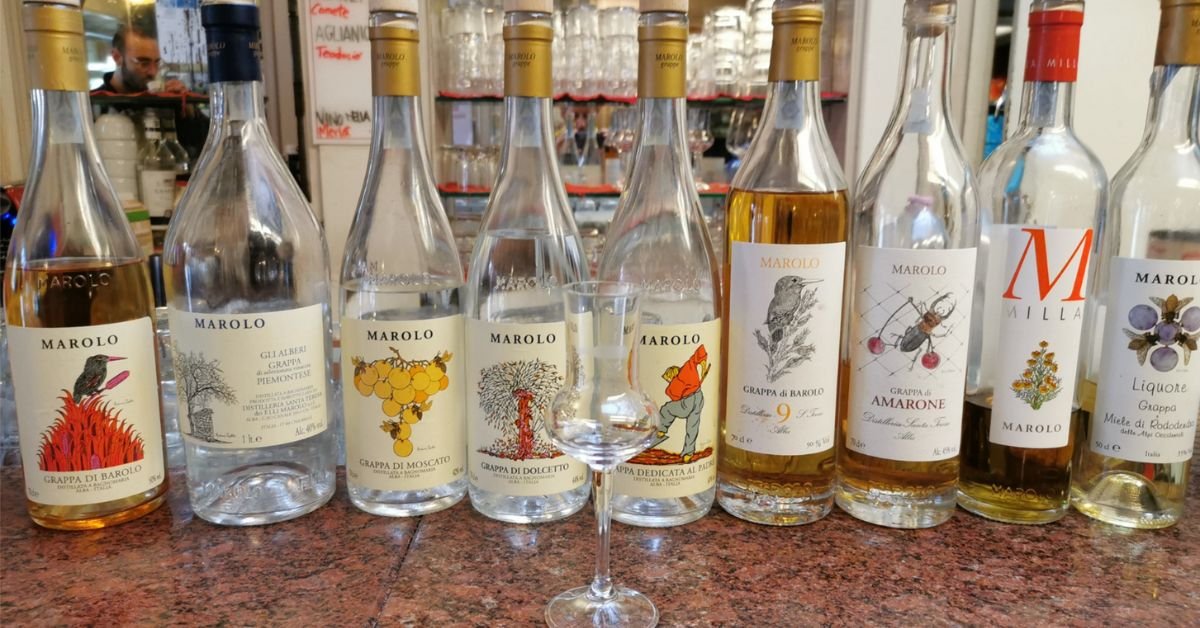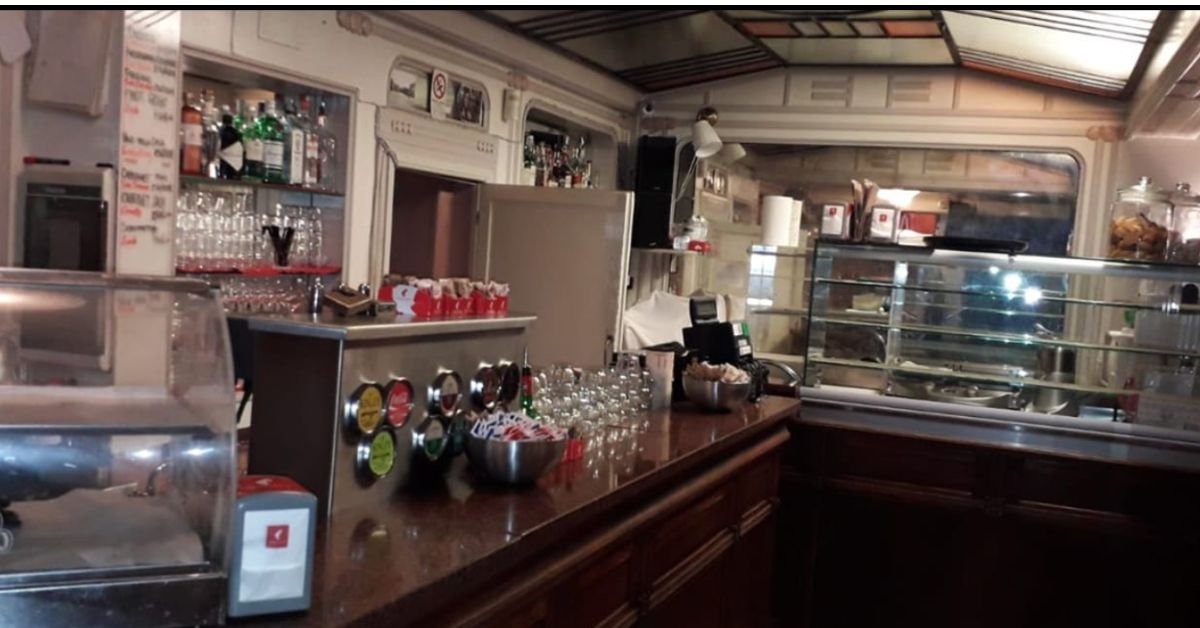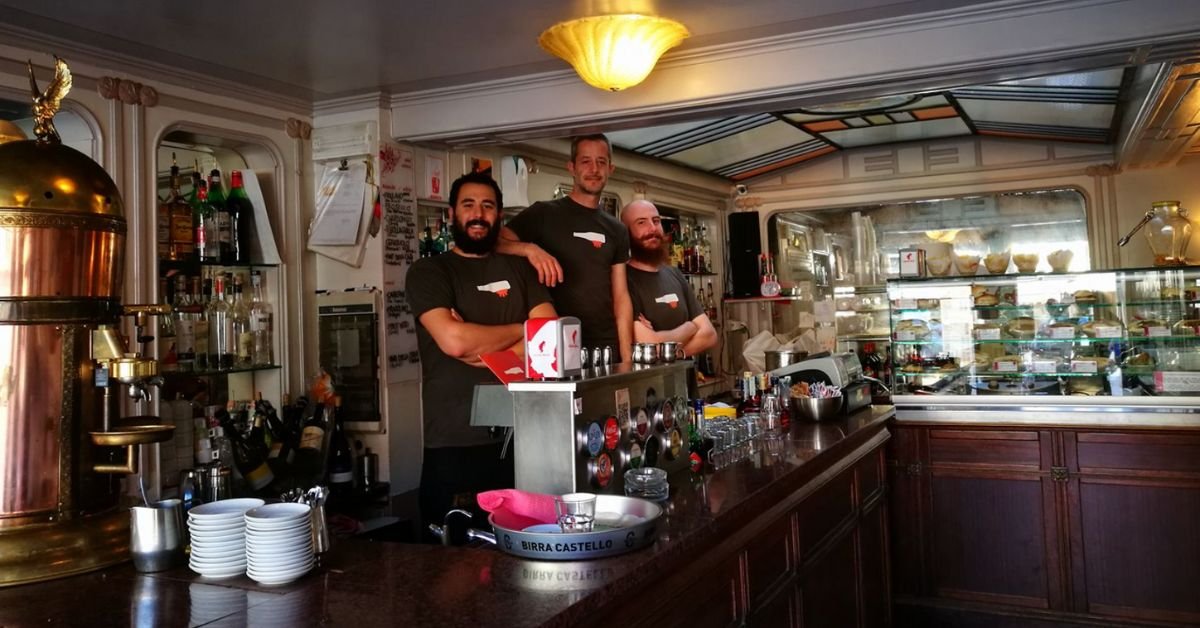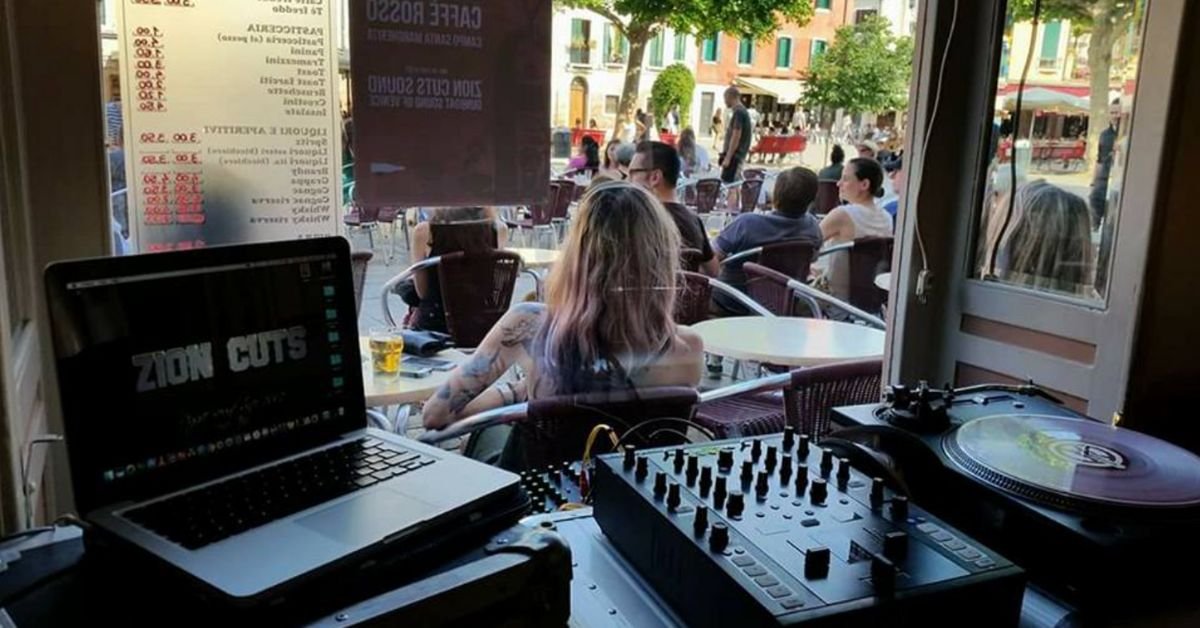 This next collection of caffès and bars include some of the oldest in the world, including "Caffè Florian" established in 1720 – Italy's oldest coffee house in continuous operation.   
These places are the poshest, chicest, plushest, most famous and most expensive places to get a cup of coffee in Venice and, one could argue – the world!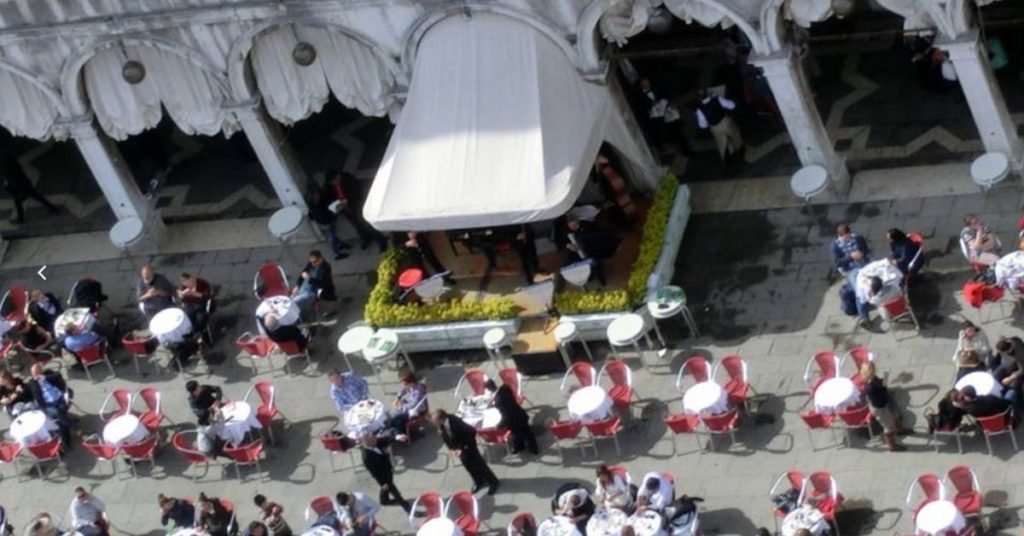 "Sitting in one of the most beautiful squares in the world, in front of the Basilica of San Marco, you can spend an entire day starting with a continental breakfast, passing through a lunch based on cicchetti, pizzas, sandwiches and desserts up to an aperitif and after dinner drinks."
– Caffè Quadri Management 
History:
The restaurant opened in 1638 with the name "Il Rimedio", due to the Malvasia wine sold inside which was believed to "invigorate the limbs and awaken the spirit". 
On May 28, 1775, Giorgio Quadri landed in Venice after leaving Corfu with his wife Naxina and had the idea of ​​investing the family's possessions in a place that sold "boiling black water". The two lovers therefore bought the then Remedy, under the Procuratie Vecchie. Thus begins the story of Gran Caffè Quadri.
Recent Reviews:
"One of the best pastries I have ever had in my life. Have the pistachio filled croissant. Great spot to watch the world go by!"
"The atmosphere is chic (fun) elegance. The service was SO much fun. We still laugh about our night there and will remember it for years to come. We ate upstairs at Ristorante Quadri where we choose the Tartufo menu with wine pairing, Must do the wine pairing!! We most definitely will go back next time we are in the beautiful city of Venice."
"The location is unbeatable the prosciutto pizza is amazing is perhaps a little overpriced and the waiters are not super friendly but is a must to have a coffee here while in Venezia."
Traveler's Tip:
This location is truly iconic.   If you want to imagine yourself co-staring with Angelina Jolie and Johnny Depp in 'The Tourist' this is the place for you!
Prices will be higher than other locations, but remember you're paying for memories made in the famous Saint Mark's Square in a caffè that has been here since the end of the 17th century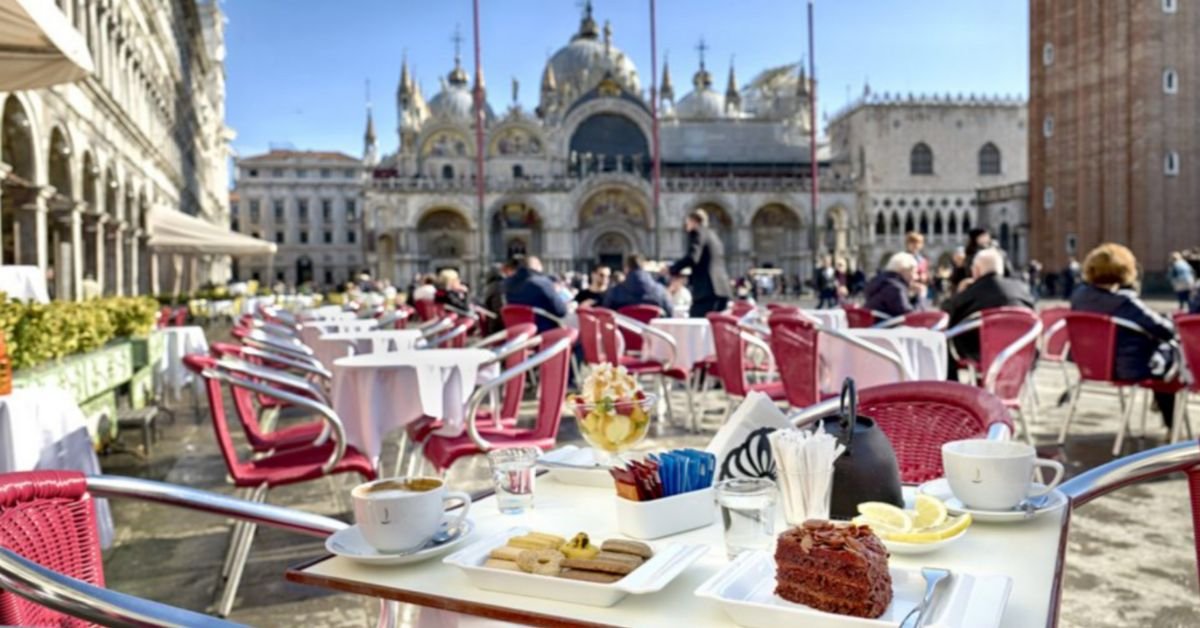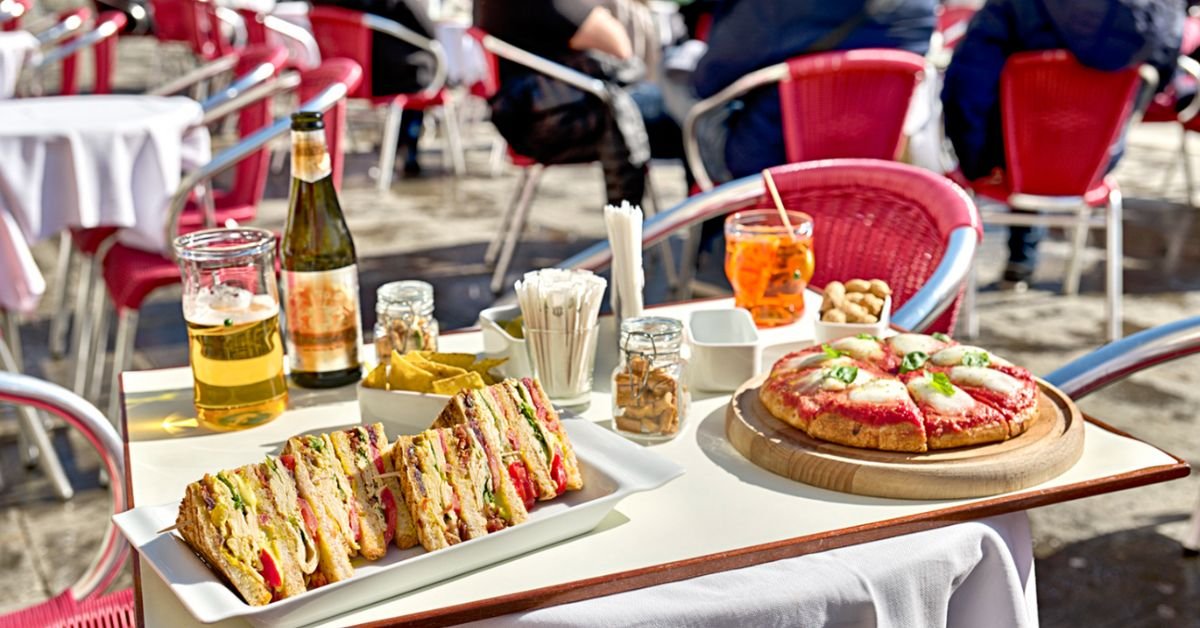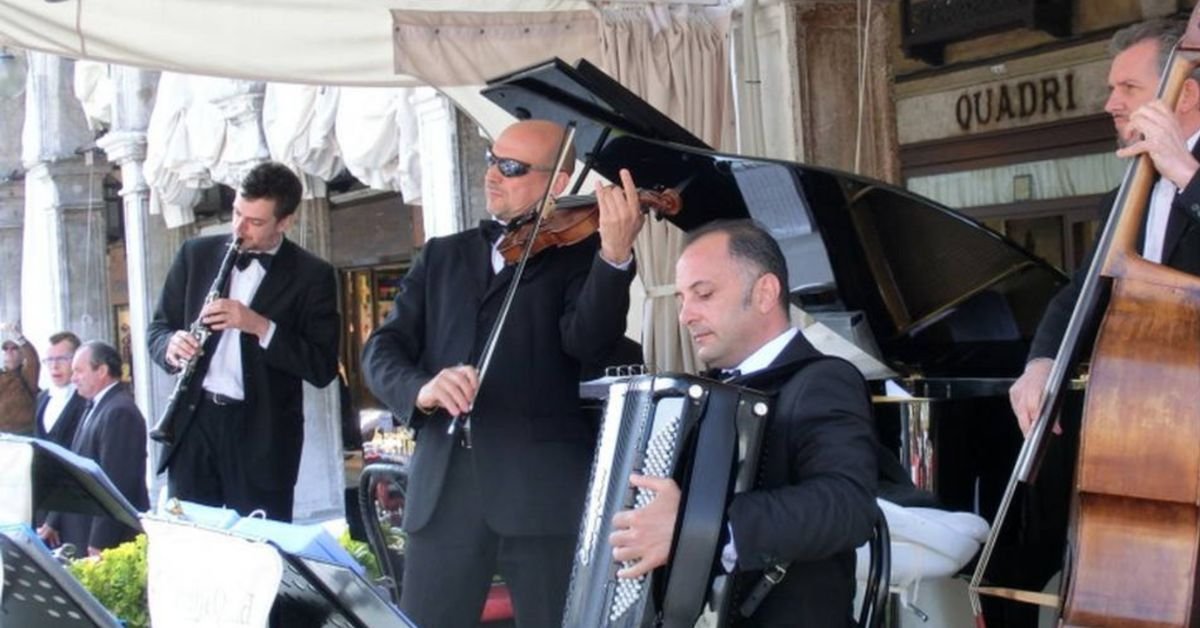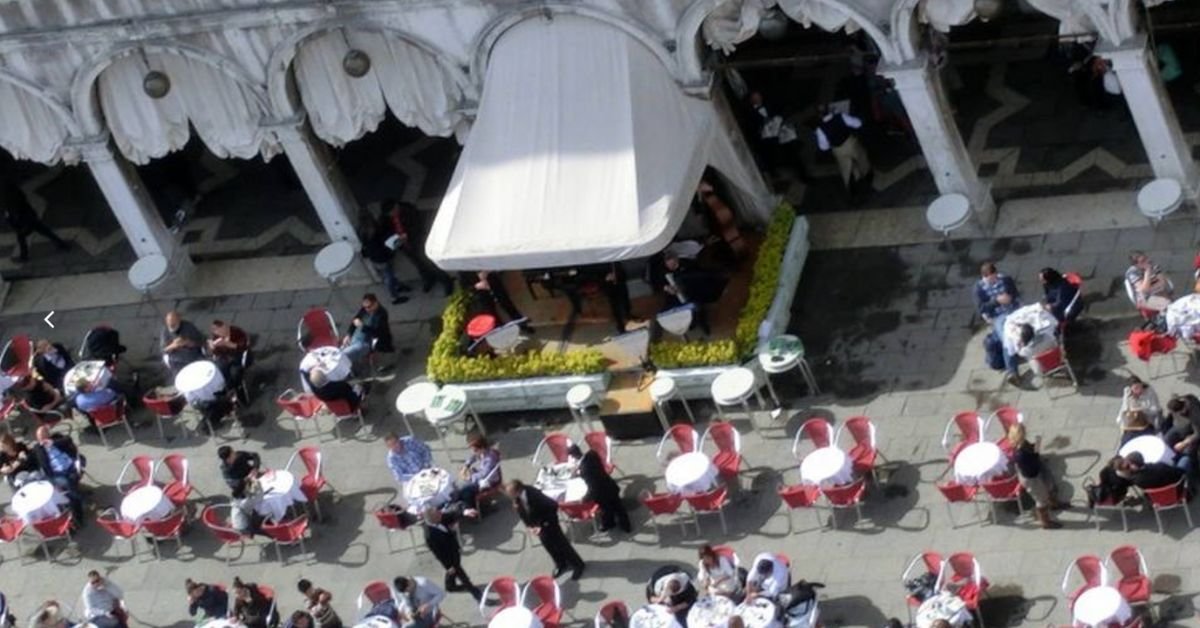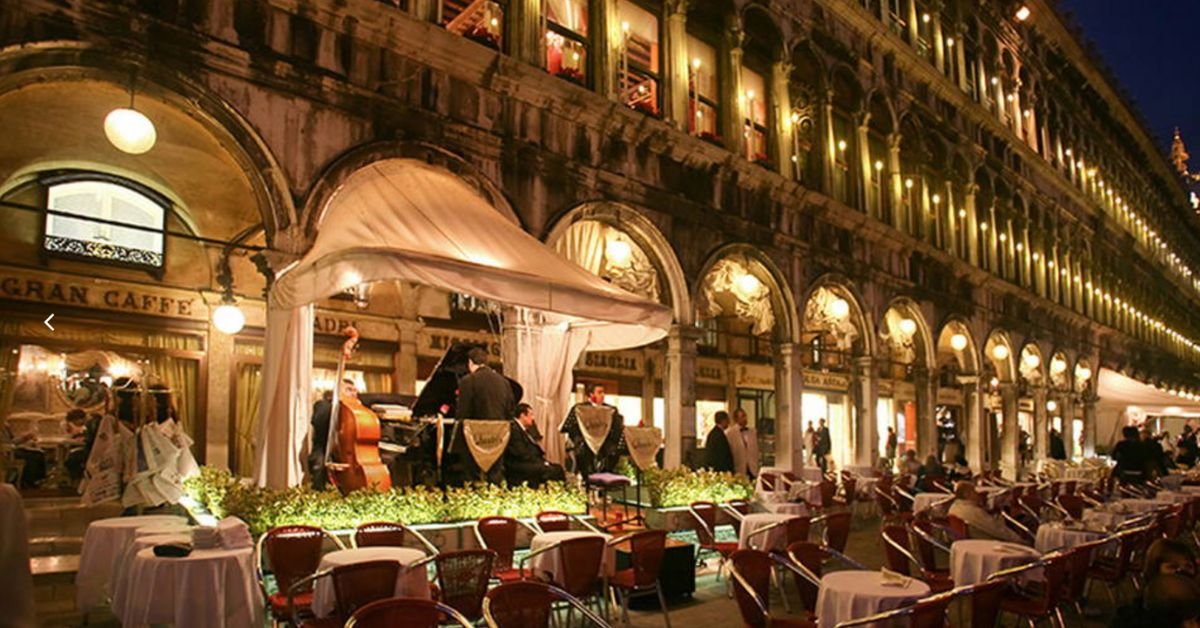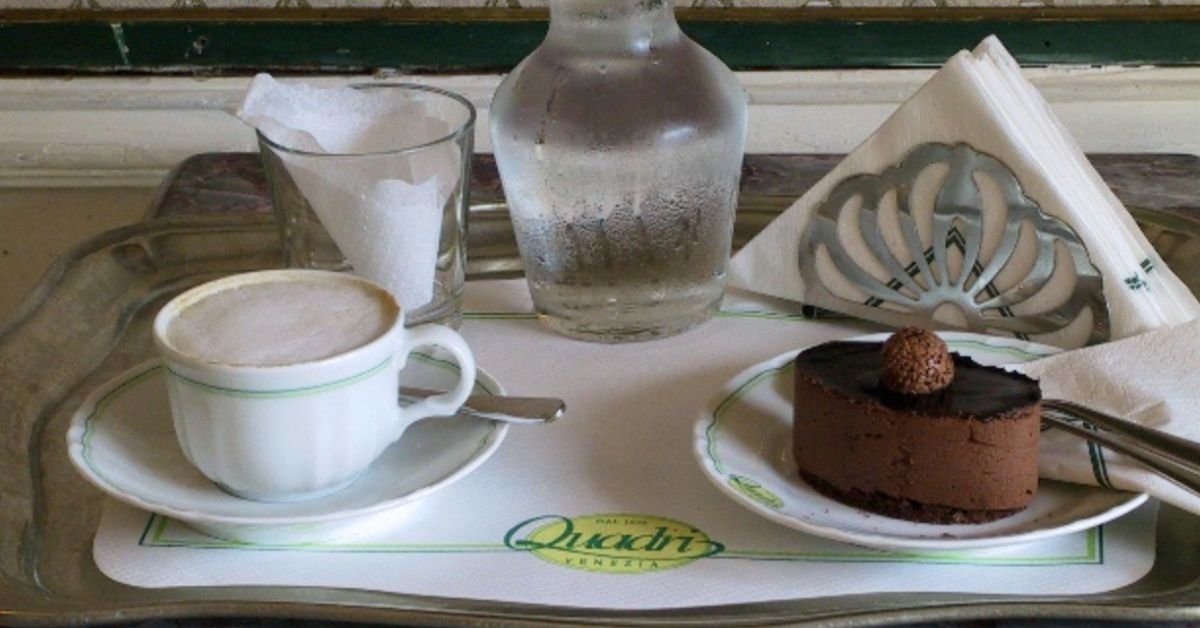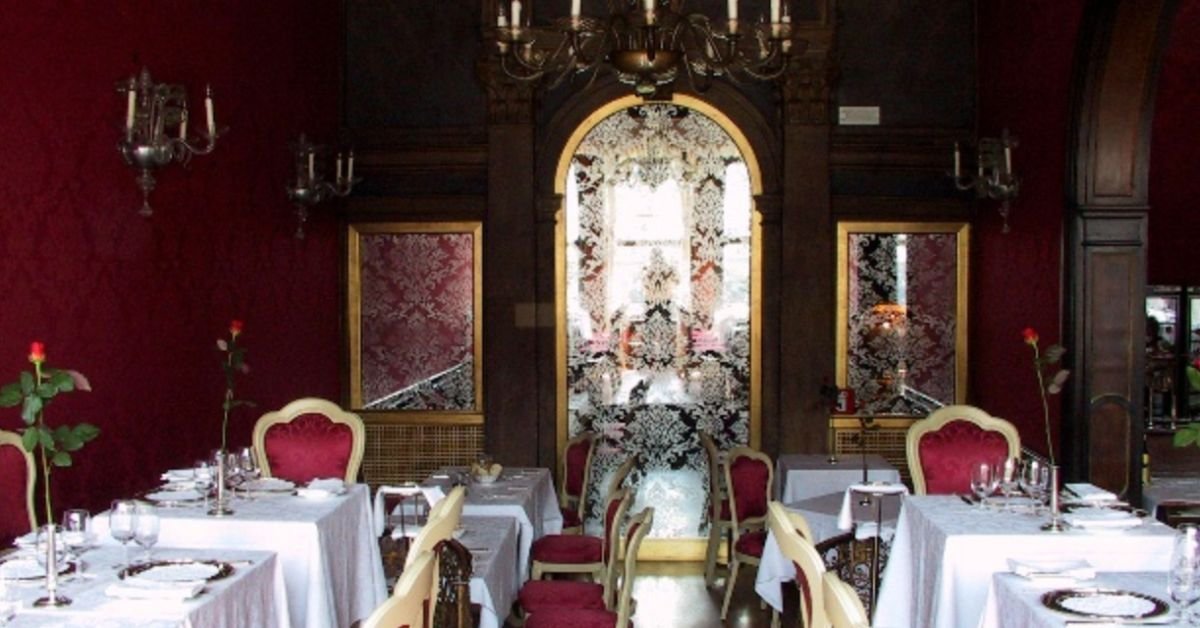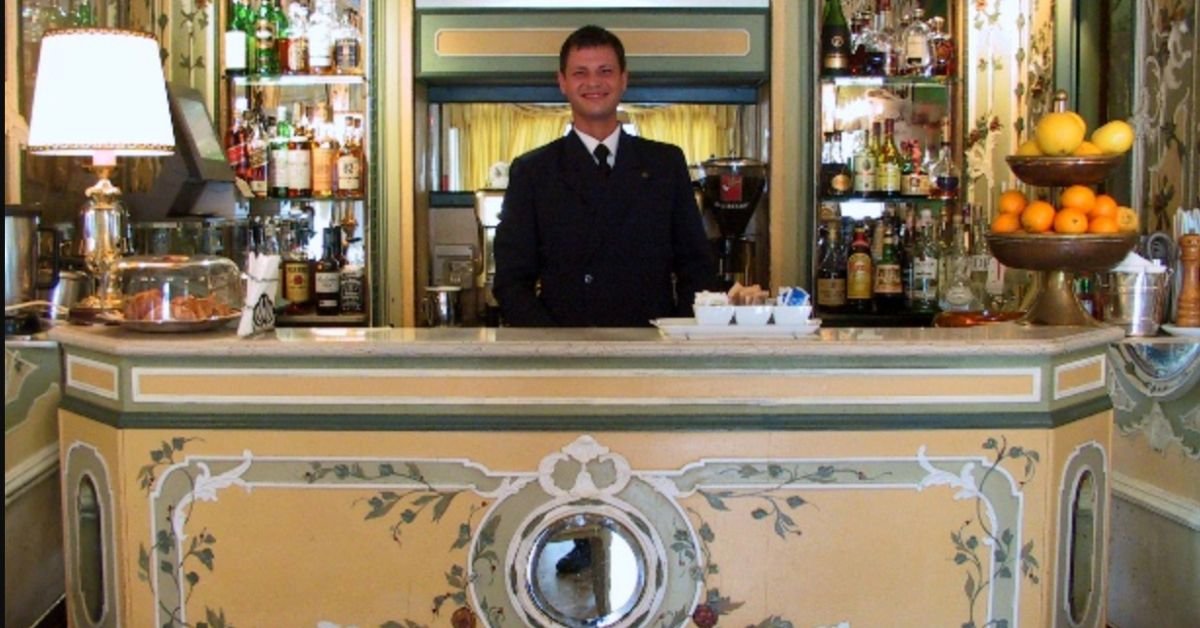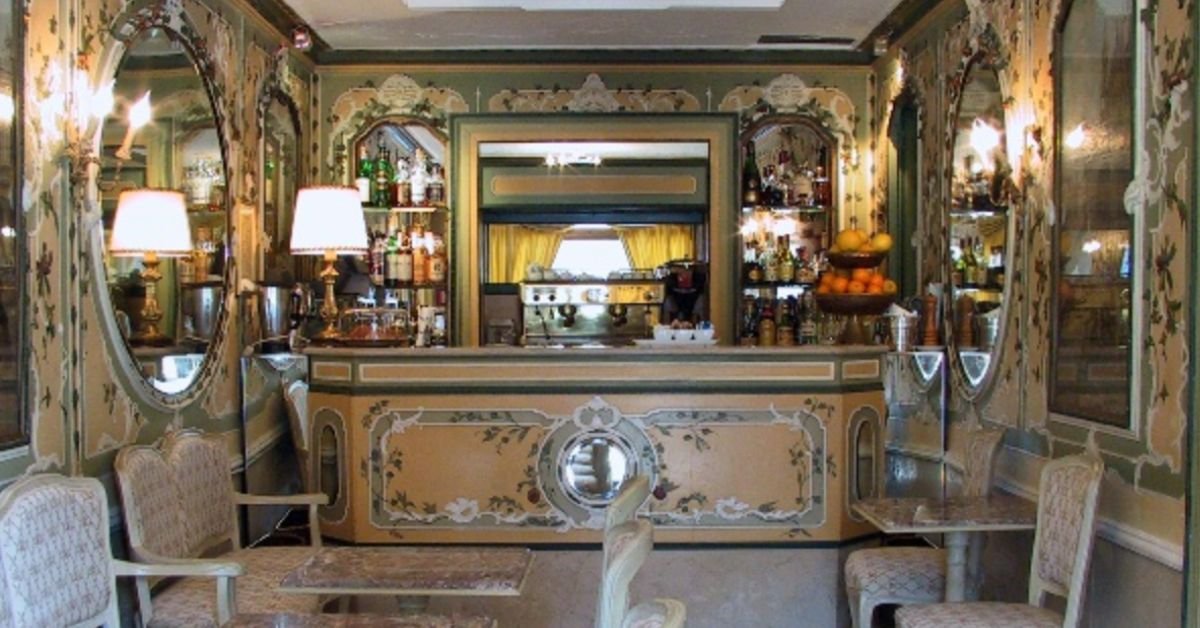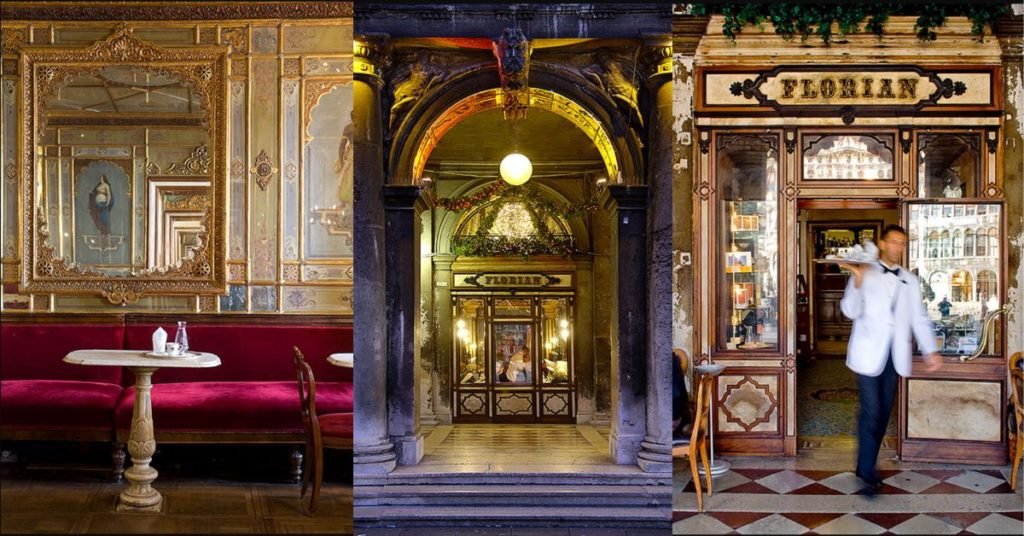 While there is some debate  – the famous Caffè Florian claims to be the oldest cafe in Italy, Europe, and even the world.
This famous 3 centries-old caffè has hosted some of the most iconic people in recent history including Charles Dickens, Lord Byron, Marcel Proust, Alexandre Dumas, Ernest Hemingway, Claude Monet, Andy Warhol, Clark Gabel and Casanova – just to name a few.
The thick, sweet hot chocolate is famous, as are the elaborate coffee concoctions. In the late afternoon, you might see people indulging in an Aperol spritz or Negroni.
History:
"While the finest wines and coffees from the Orient, Malaysia, Cyprus and Greece were being served inside, history was unfolding outside. Its windows witnessed the splendour and fall of the Serenissima Republic of Venice and the secret conspiracies against French and then Austrian rule; later, its elegant rooms were used to treat the wounded during the 1848 uprising. Right from the beginning, Caffè Florian has had a glittering clientele, including Goldoni, Giuseppe Parini, Silvio Pellico and many others.
Besides being the most famous coffeehouse, Caffè Florian was the only meeting place of the time that admitted women, which explains why Casanova chose it as his "hunting ground" in his continuing quest for female company." – Caffè Florian: History
Recent Reviews:
"Beautiful location, live music and magical experience. We had a light snack/lunch while enjoying the music. The tea is a must do! Note- There is a music fee per adult plus the price of food."
"A historical café from the old world in Venice. Right in the St Marks Square. It Can get crowded. Gorgeous inside!! Check it out too. Service, so, so. Items in menu, pricey. But worth it for one visit"
"Yes it's expensive but you know that before you go. Absolutely lovely experience and a bucket list experience when in Venice. The band was fabulous and the whole ambience on an evening was memorable."
Traveler's Tip:
This may be one of those places that you only visit once because of the snobbery and the prices – but that one visit will be unforgettable at the first cafe and oldest coffee bar in the world.
You must at least walk through the interiors and snap a few photos if you're seated outside!
A scene from the end of the 1999 film 'The Talented Mr. Ripley' was filmed here.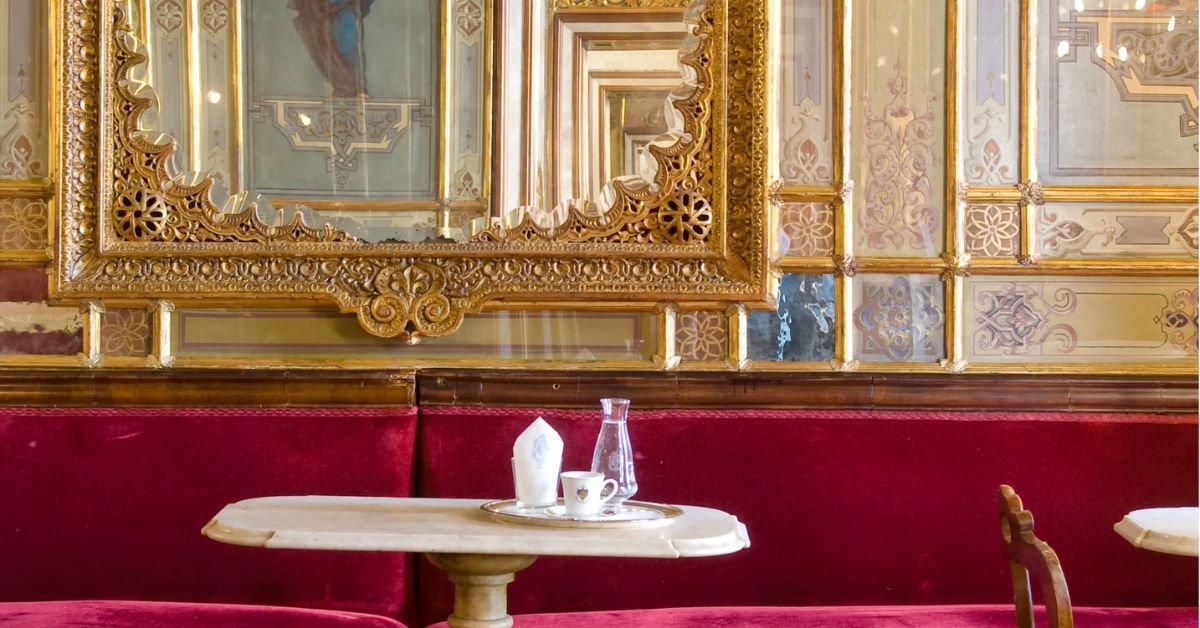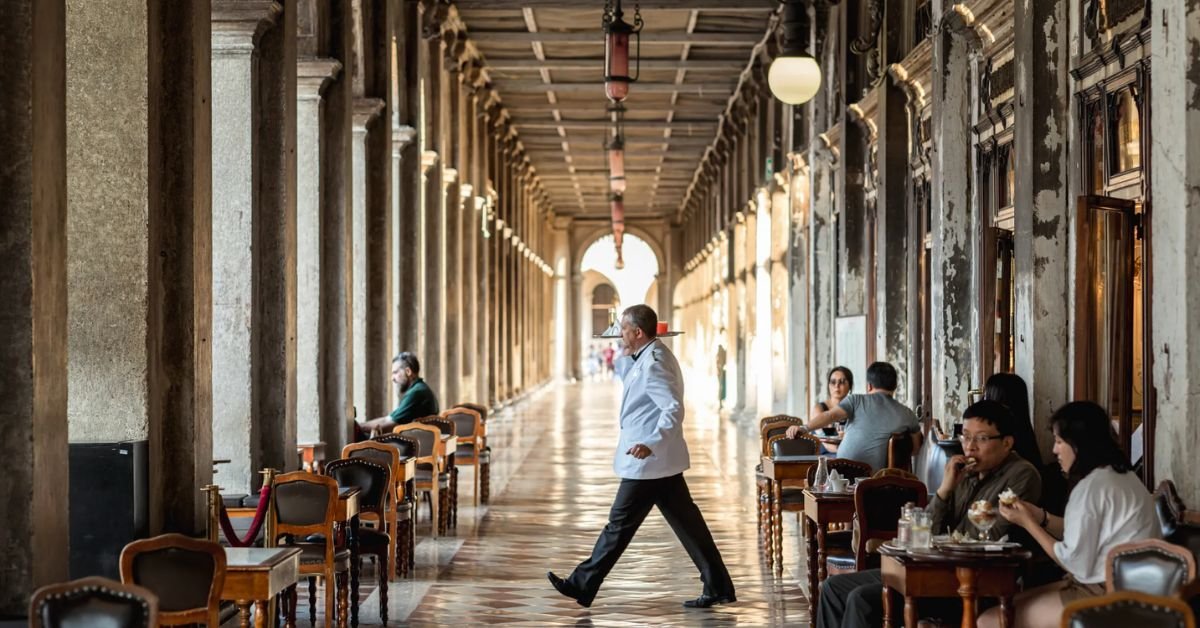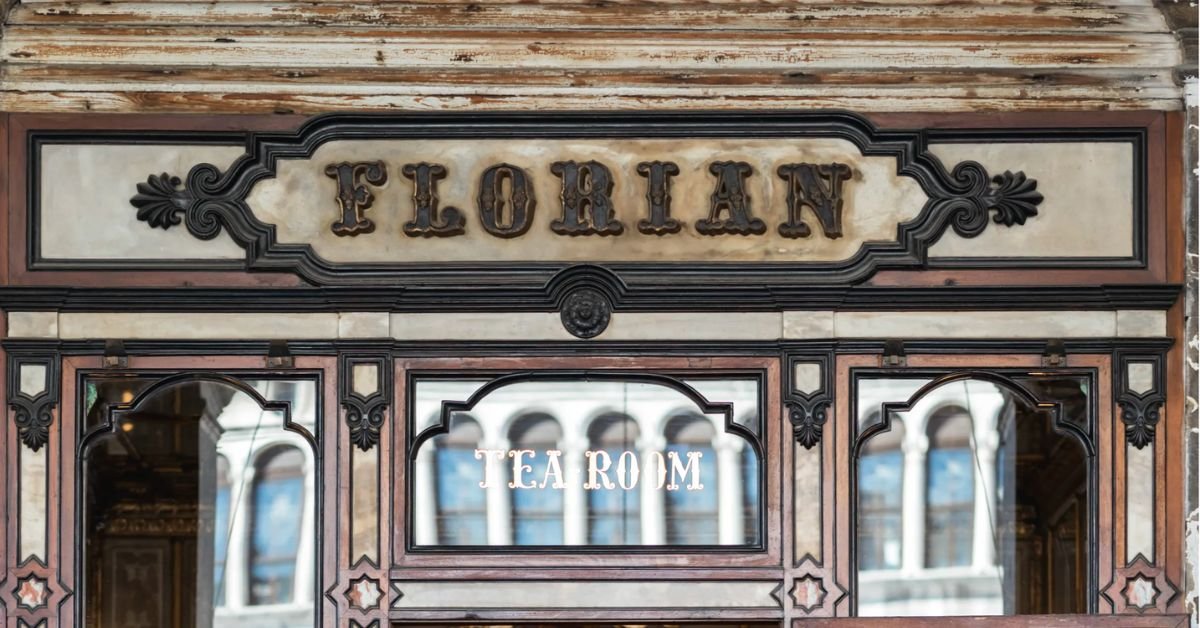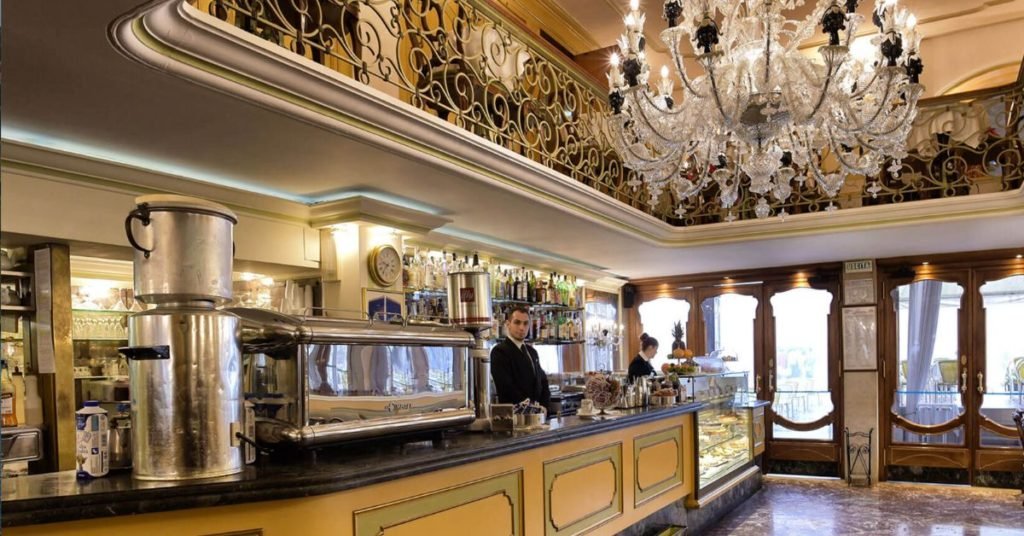 For one of the most indulgent cappuccinos of your life delivered to your table in white tuxedo service, with the best view of Basilica San Marco, you will need to come to the historic Caffè Lavena.
Situated on the sunniest corner of Piazza San Marco at the foot of the Clock Tower, in front of the Basilica, Caffé Lavena has been one of Venice's most renowned coffee boutiques since 1750.
Originally the café was called Regina d'Ungheria (the Queen of Hungary), when Venice was subject to the rule of the Austro-Hungarian Empire; it was later named Orso Coronato (the Crowned Bear), due to the picturesque sign depicting a bear with a crown on its head, standing on its hind legs.
But it was Carlo Lavena, who bought the café in 1860, that gave prestige to this "coffee boutique".
Recent Reviews:
"Stunning cafe centrally located on St Marks Square, we popped in for an Aperol spritz and a desert. Our waiter was funny and made our experience, the views of the basilica from the cafe are stunning. Our desserts were freshly made and delicious and although it wasn't on the cheap side it was worth every penny."
"A beautiful cafe in the square. All the waiters are dressed up and extremely friendly. Sat and watched all the people who have dressed up for the carnival. A great experience."
"We visited twice while in Venice. 5 stars for ambiance. We only had coffee and drinks. Exquisite presentation with lovely music. Others have complained of rude staff however, it must have been a good day. No issues. Just very expensive."
Traveler's Tip:
As with any of the "grand" caffès in Venice, remember that you're getting what you pay for.   Anytime you experience luxury you're going to pay handsomely for it.
One of the best places to watch people while sipping on great coffee surrounded by Venetian beauty!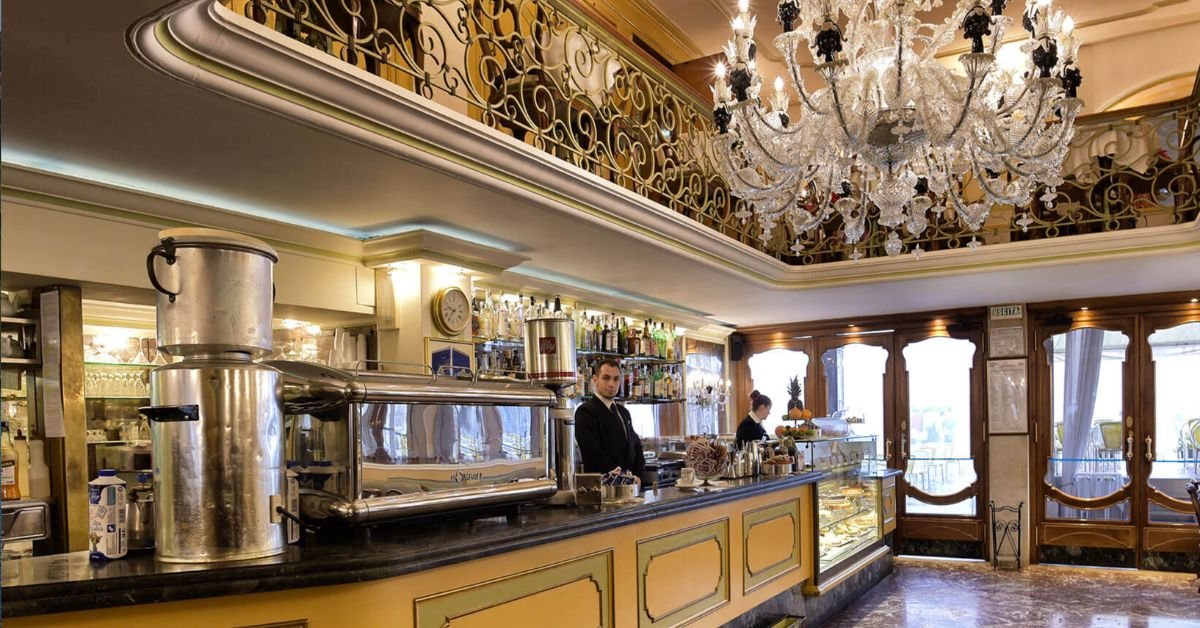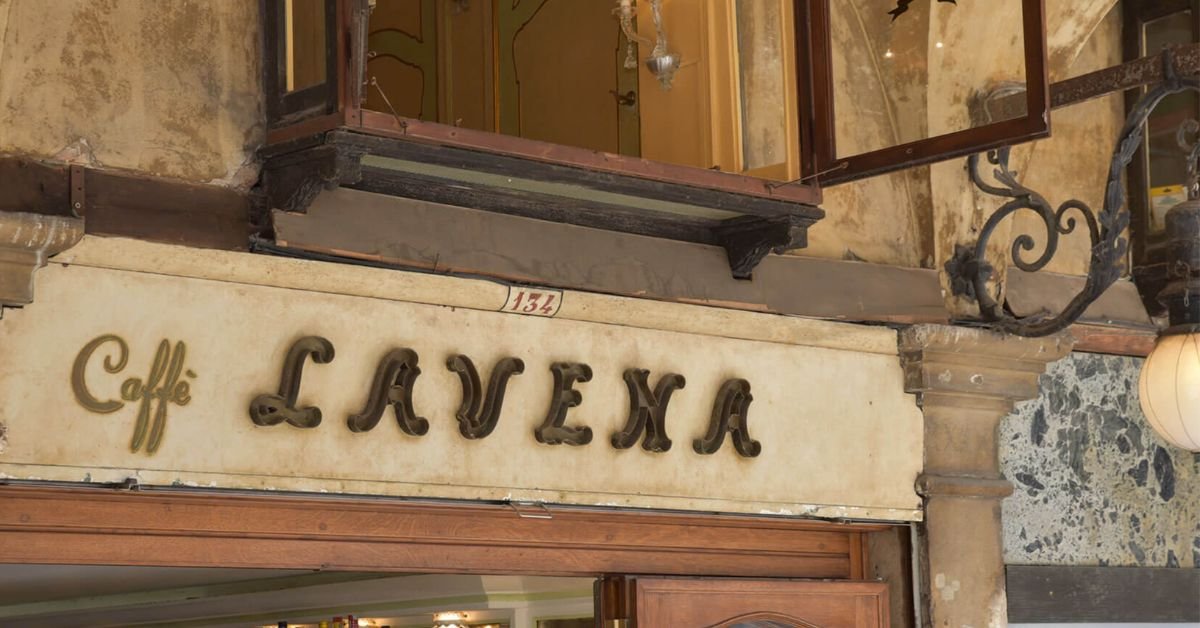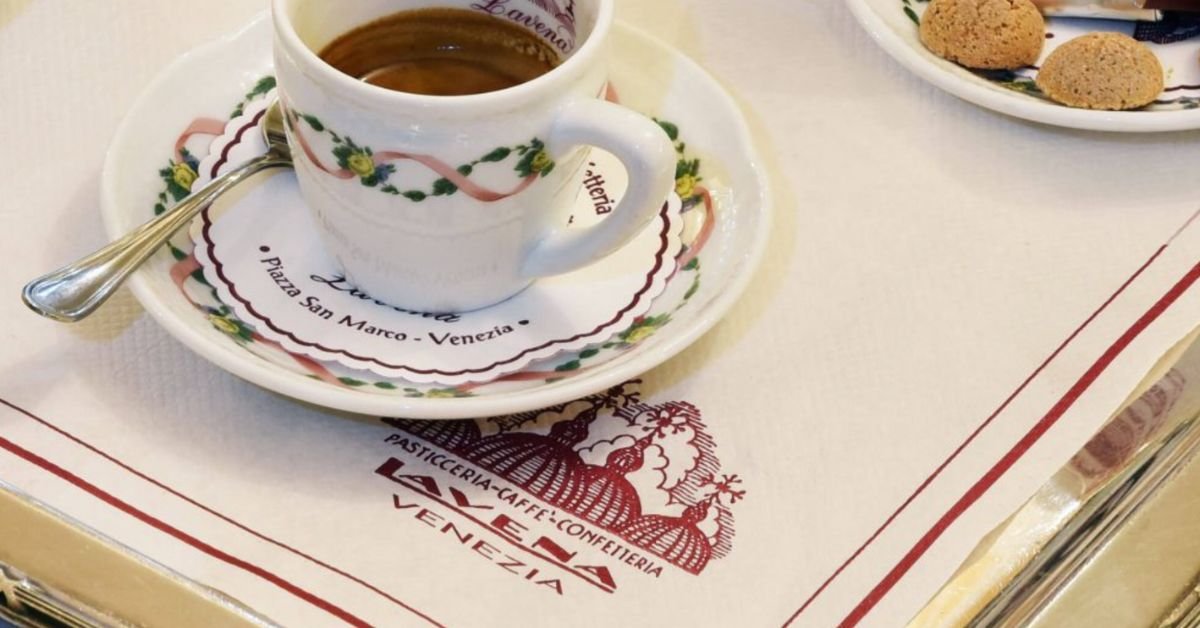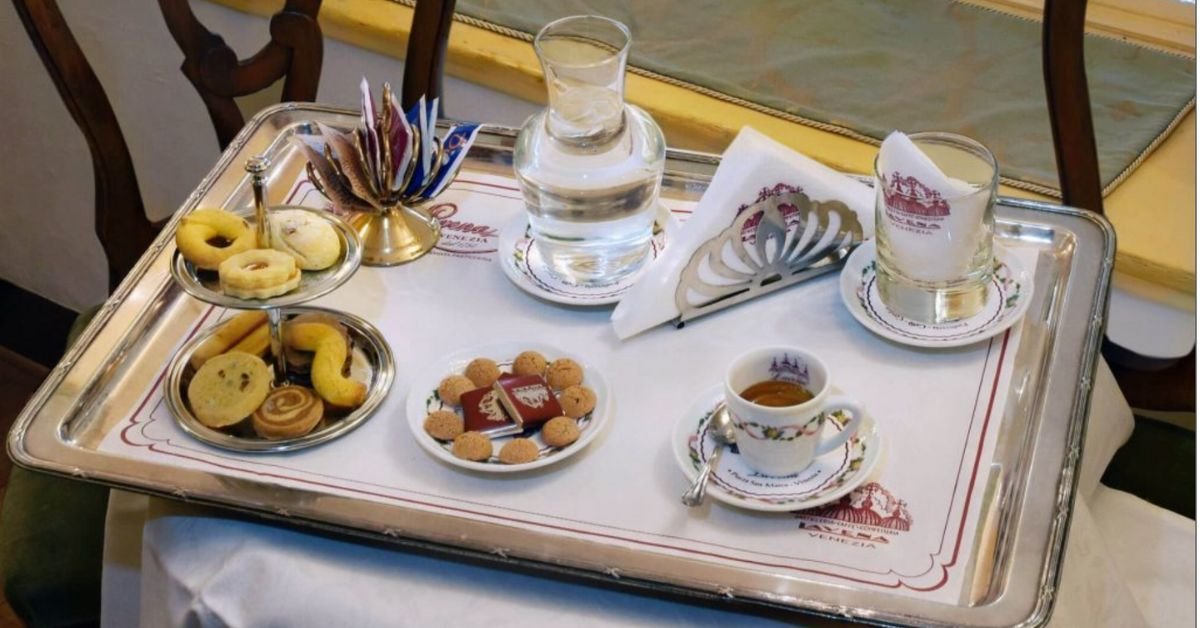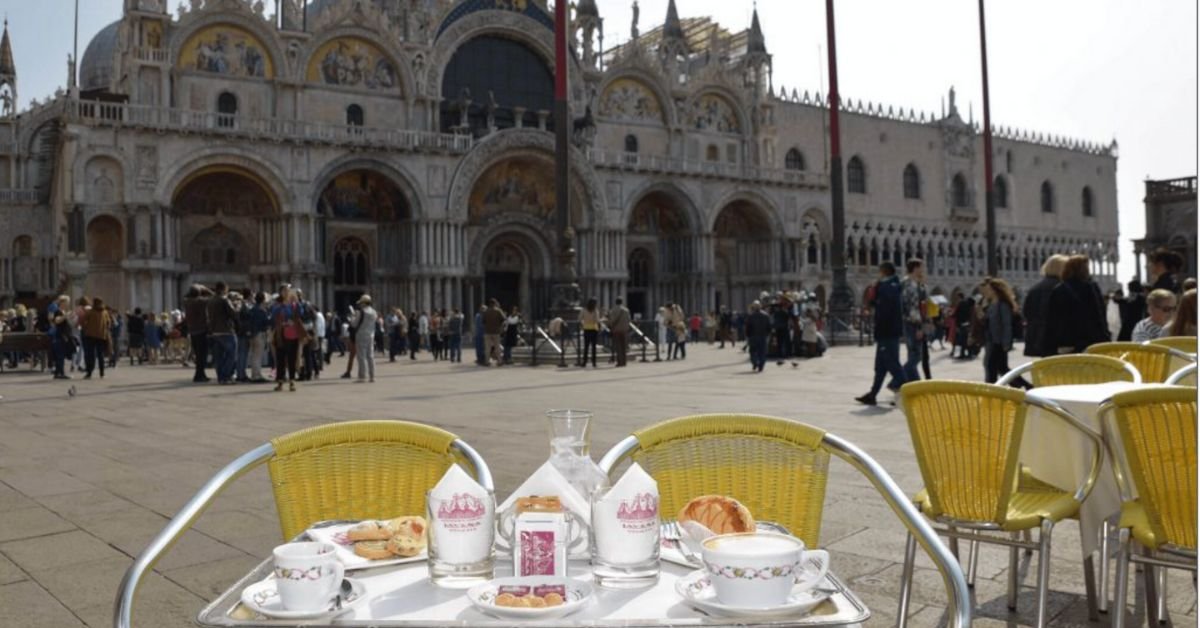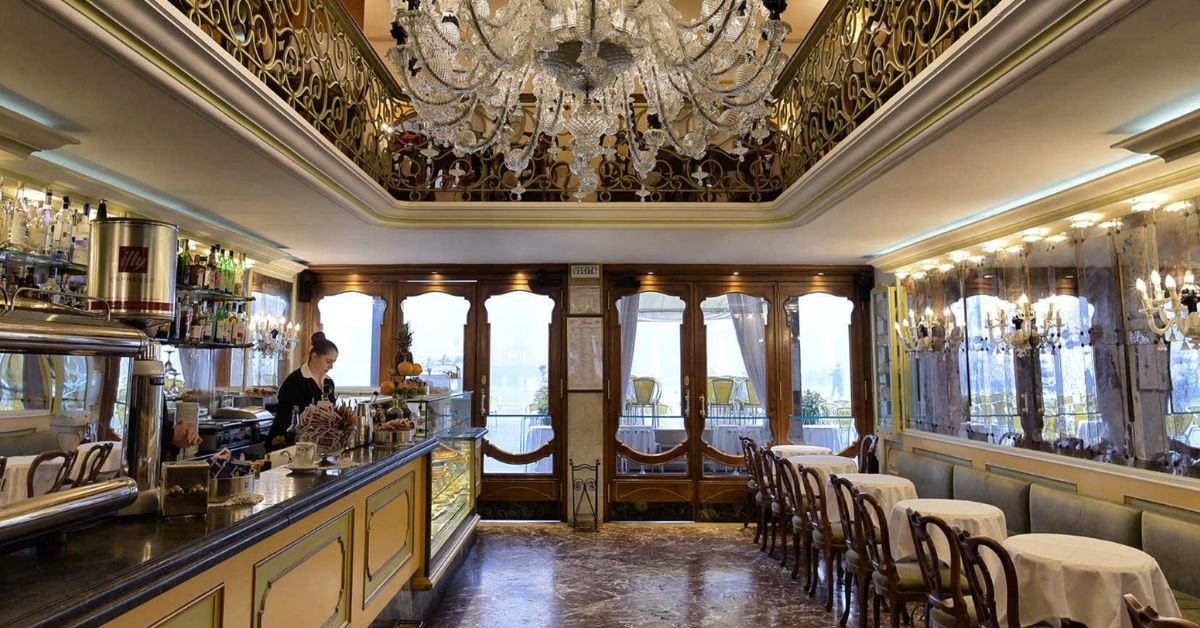 This final collection of caffès and bars is, in my opinion, some of the VERY BEST in all of Venice!   
Not only are they the very best coffee shops, they are each a great place to satisfy your Italian pastry sweet tooth – without breaking the bank! 
The staff at these locations is reliably friendly.   The coffee menu is fabulous at each of these spots, and the food menu is equally stellar!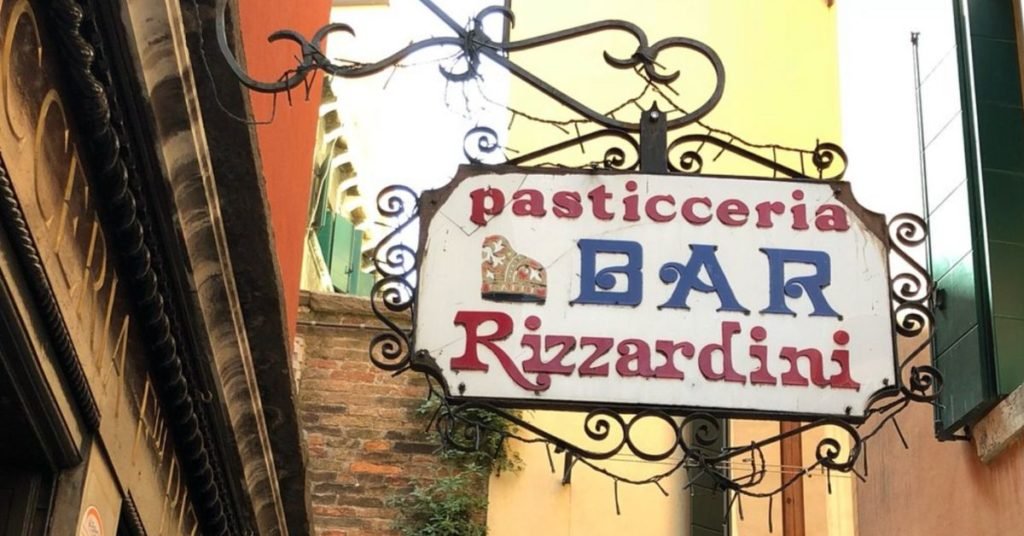 Ok I'm going to just say it,
"THIS IS MY FAVORITE COFFEE & PASTRY SHOP IN ALL OF VENICE!"
If you only visit one coffee bar and pasticceria during your visit to Venice, this is the one to visit!
Pasticceria Rizzardini has been baking some of the most fabulous Italian cakes, cookies, and pastries since 1742!   
This is NOT a tourist trap!  
You almost feel guilty only spending €1.80 for the most heavenly piece of tiramisu you'll ever eat!   
The prices may get a tiny bump from rising inflation in Italy but I would be happy to pay four times the price every time I come to this cute coffee shop and bakery!
Besides their delicious sweets, Rizzardini serves the famous Venetian caffè del doge coffee.
History:
The (not so) short and sweet history of this amazing place is that it has been serving some of the best coffee and Italian pastries in Venice since 1742.   
Pasticceria Rizzardini has survived wars, floods and revolutions – centuries later they are still here doing their thing in a quiet corner of the city just a short walk from the Grand Canal and the famous Rialto Bridge.
Recent Reviews:
"We visited this small patisserie every day of our visit to Venice. It's where the locals go because it's as authentic as it gets and serves amazing coffee and pastries. Added to that, the experience of ordering and consuming at this venue is something you won't forget!!!"
"Superb Fratelli – the traditional doughnuts of the Venetian Carnevale – in the city. the zabaglione ones are the best. in business since 1742 so they must be doing something right."
"This place is tiny, busy and buzzy. There is no where to sit so just belly up to the counter for some of the best double espresso and Fritelle in Venice. The staff are efficient and friendly. We have been back several times since our first visit and Venice offers a lot of choice. Put Rizzardini at the top of your list!"
Traveler's Tip:
There is no seating at this magical little place, just counter space to drink your espresso and eat you pastries – just like the Italians have been doing for hundreds of years!
You will want to take some pastries to go and you will want to be back every single day of your trip to Venice!   
There can occasionally be a line if you're there at a busy time of day, but this place is worth the wait!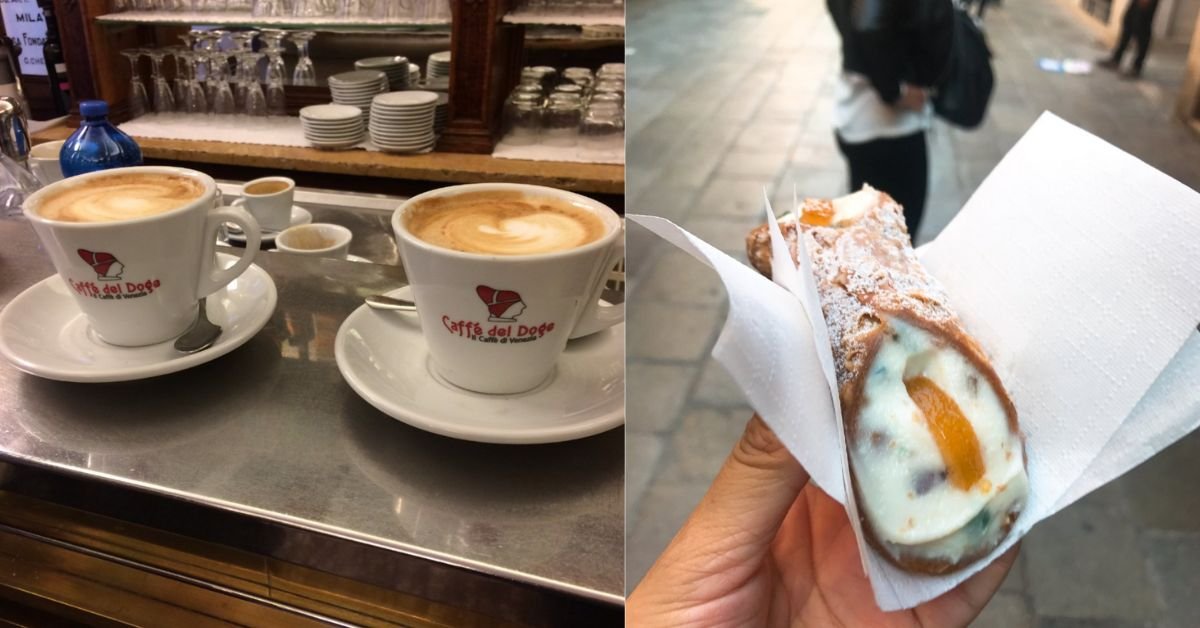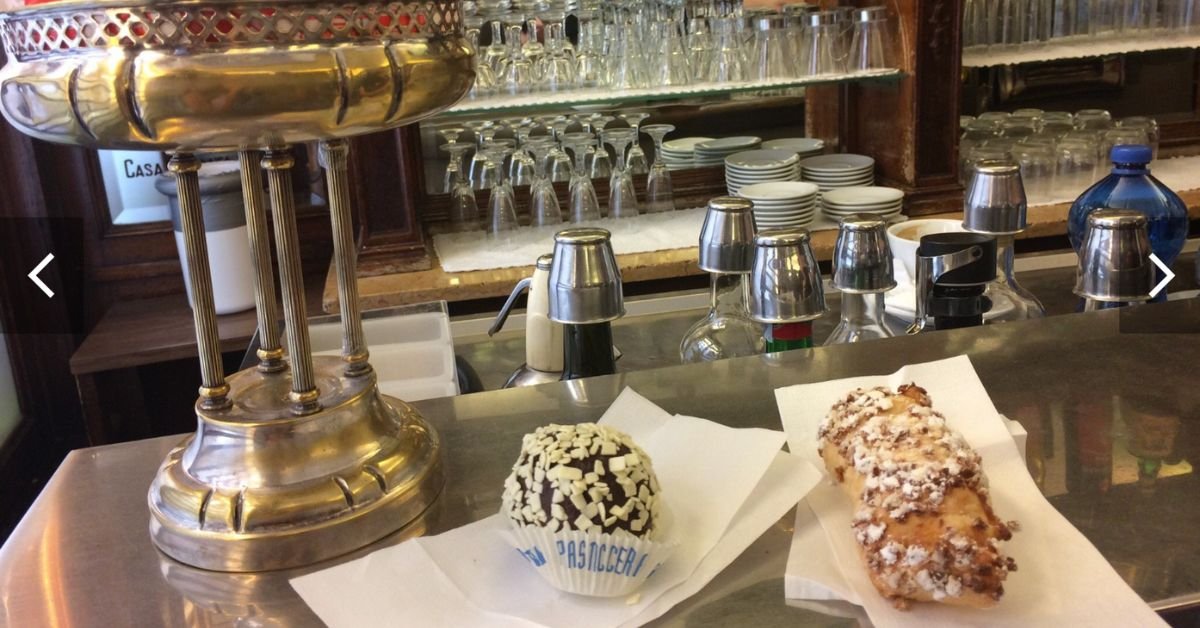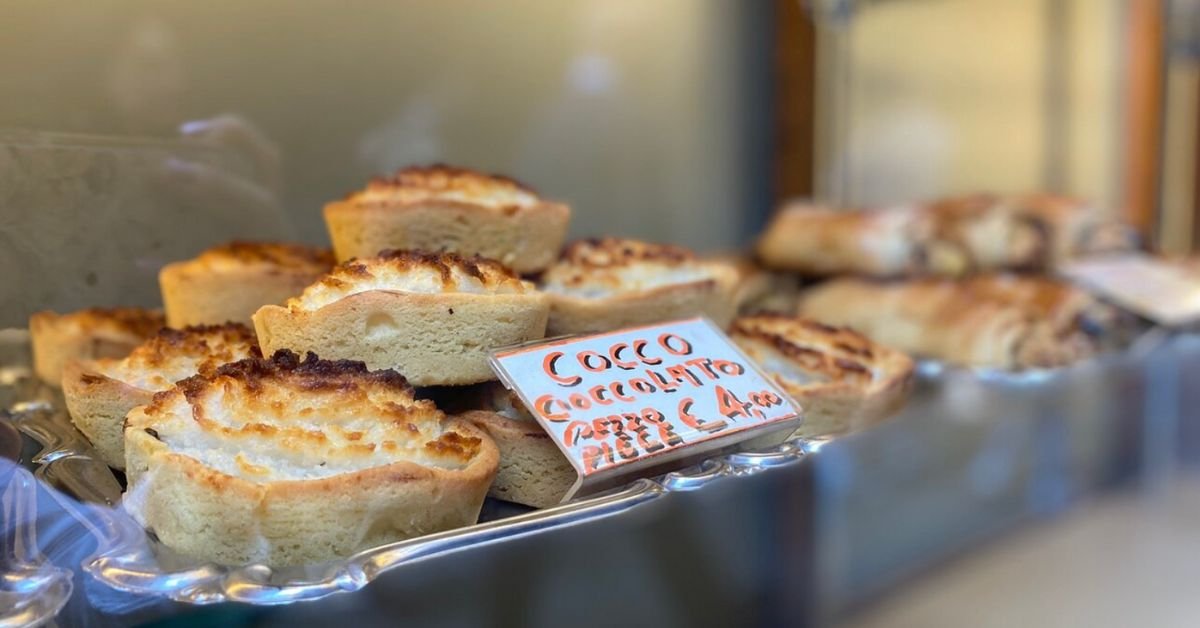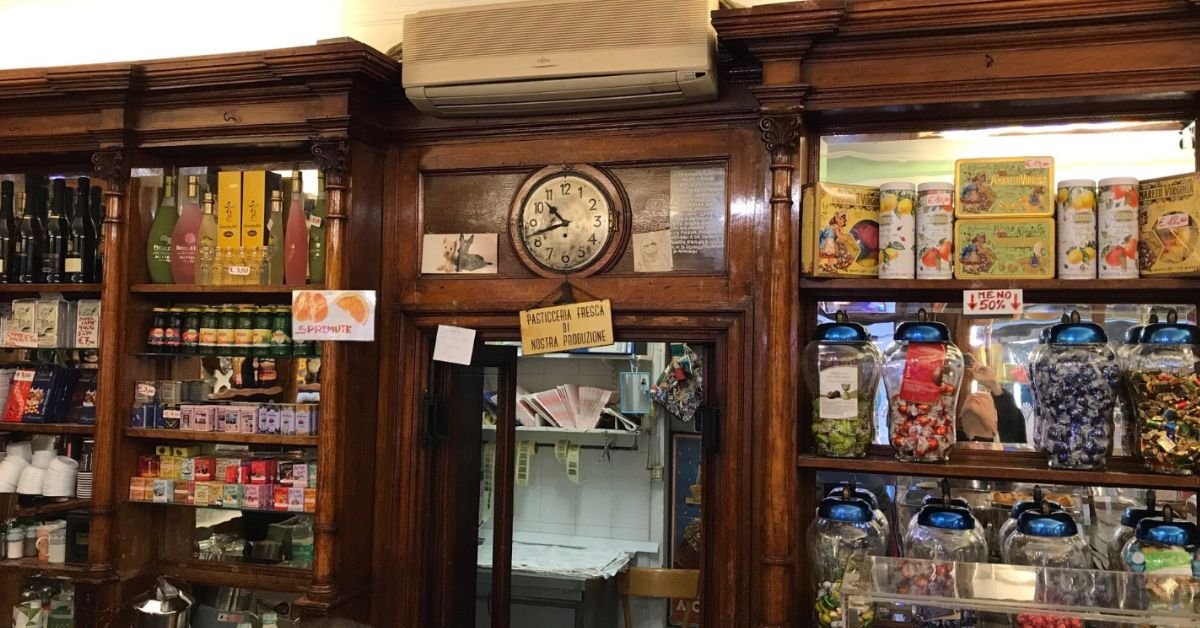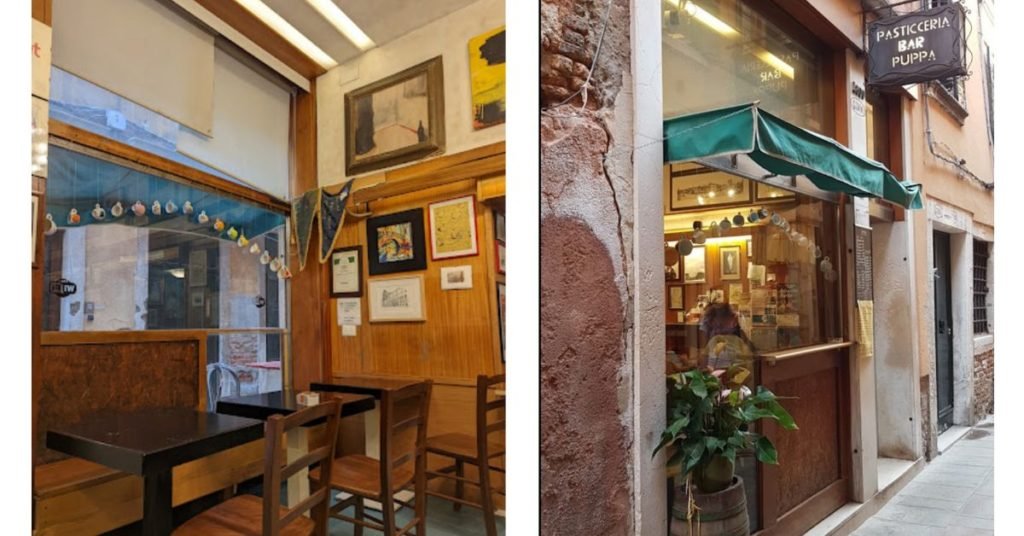 While you can get a fabulous espresso, macchiato or cappuccino at Puppa's Bar – that doesn't begin to scratch the surface of what this place has to offer!   
I almost left it off the list because it hardly qualifies as a "coffee bar", but it 100% qualifies as Venice's best kept "hole in the wall" secret.   
While you're in Venice, besides drinking coffee, you're going to need to have breakfast, lunch, and dinner somewhere and I highly recommend having them at this magical little spot!
The other reason I almost left this place off the list is because I selfishly don't want this place to get so popular that it becomes impossible to get a table here!
They are open 7 days a week from 9am – 11pm.
Check out their sensational menu and website!
History:
The history of this place best told by the owners, but they were originally a bakery (pasticceria) before transitioning into a breakfast, lunch and dinner joint with some of the best dishes (and best coffee) you will ever have!
Recent Reviews:
"This little place, tucked away in the back streets of the cannaregio area of Venice was quite the find. A very welcoming chap looked after us so well. The lunch deals were a steal at 15€ for a drink, coffee and a large burger. The pasta option was cheaper still. Everything was tasty, but the highlight was the lovely guy running the place."
"What a great find. A small cafe/restaurant with great food at great value. A little tired looking but spotlessly clean. We ate there numerous times and enjoyed great pizza and probably the best spaghetti carbonara I've ever had. My girlfriend ordered Spaghetti Vongoli and was one of the best she's had with lots of clams. Service was always attentive and with a smile. Reasonable choice of alcohol and great coffee. Would definitely come again if I come back to Venice."
"A must-go location for a late evening drink or for an early morning coffee. Always good alternative and rock music in a retro location, decorated with a lot of wood, vintage pictures and interesting bottles in which you can drink very good Prosecco when you want to get tipsy, or very good and cheap cappuccino when you want to wake up!"
Traveler's Tip:
There are very few tables inside and only two outside!  Try a weeknight if possible or go and order a drink while you wait for your table!   This place is worth the wait!   
I recommend a late dinner so you don't need to feel rushed to make room for more patrons.   I'm talking 10pm – they close at 11pm!
During the morning hours they offer wonderful light English or Italian breakfasts and multiple coffee options!
A great place to visit during the off-season.   
Say "hello" to Masud, he runs the place and he's a prince!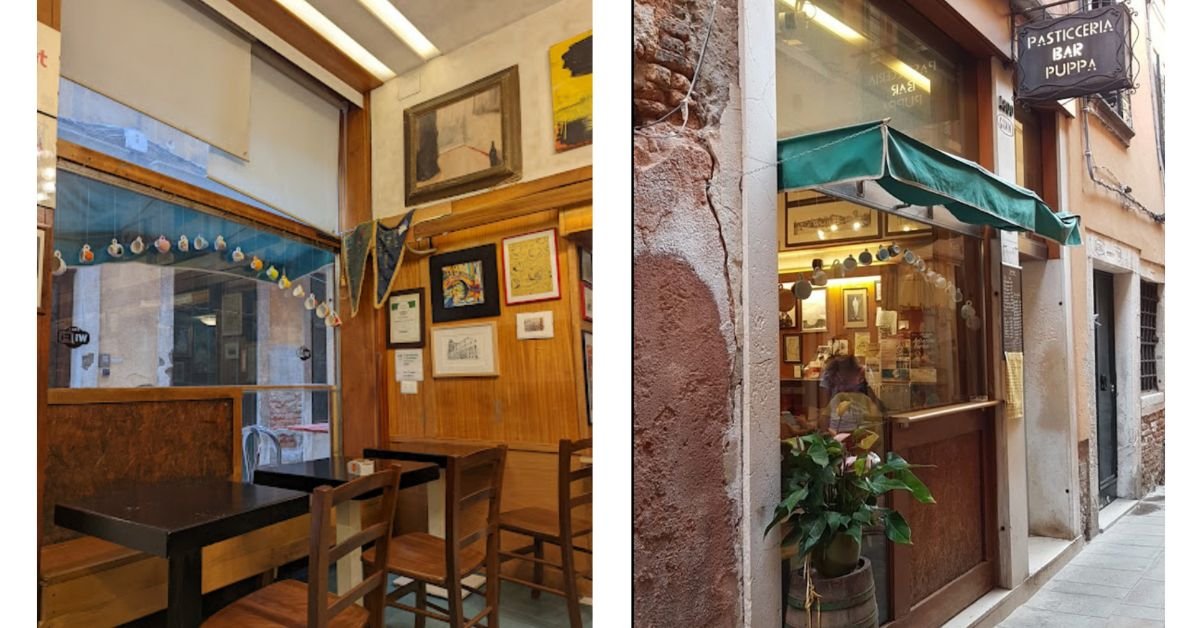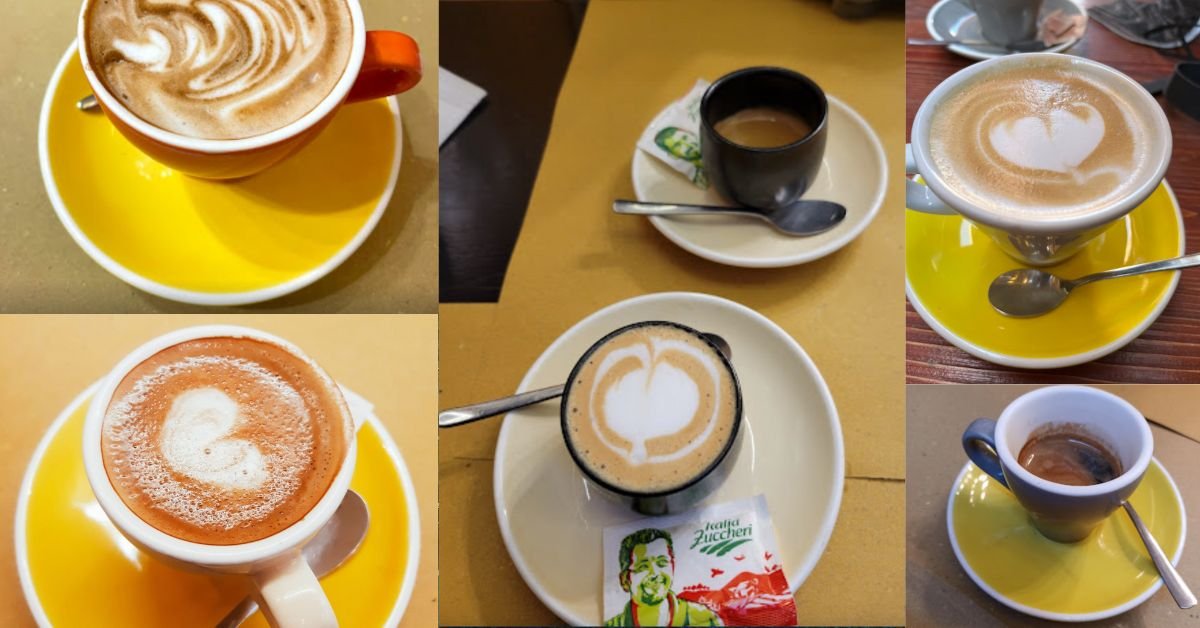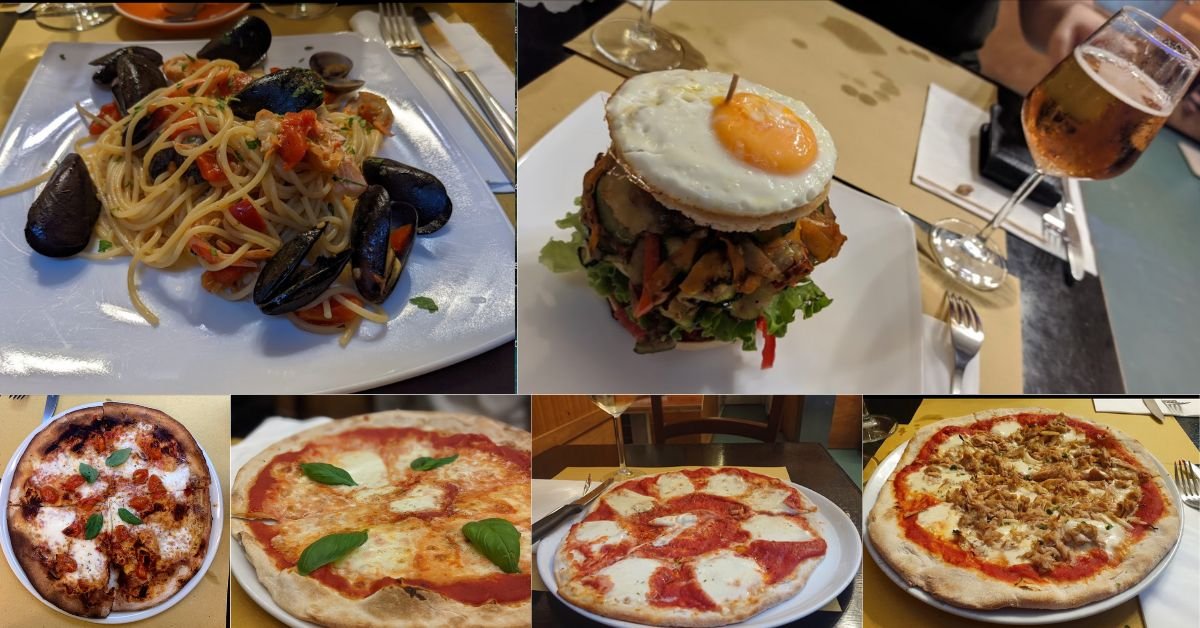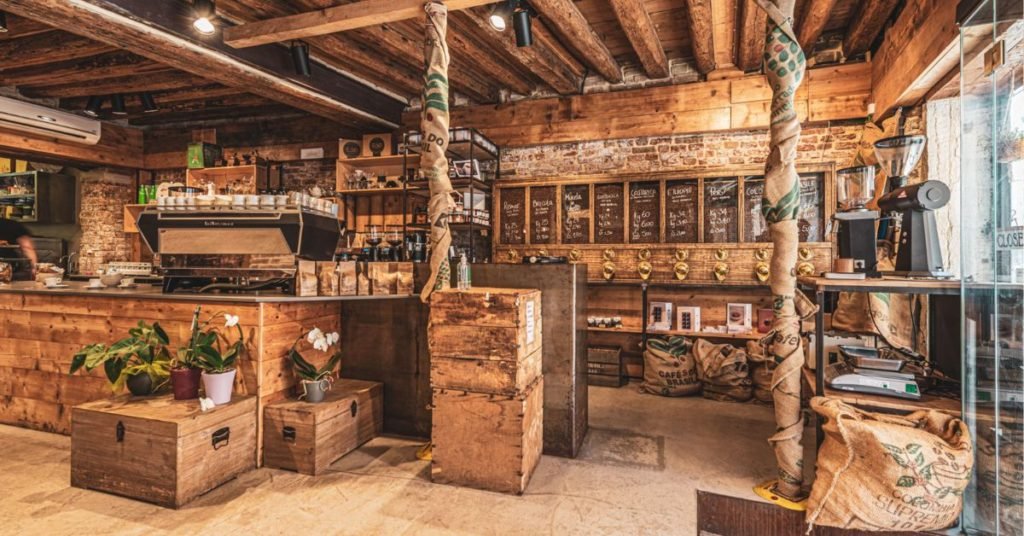 Of all the coffee spots on this list, Torrefazione Cannaregio is by far the most serious coffee house of them all.
If coffee had a church this would be where you would come to worship – the reverence for the humble coffee bean here is on a whole different level.
The impressive line of exotic coffee beans and roasted blends they offer is truly impressive.   They roast more than 25,000 kilos of coffee beans at their Venice location every month.   
At this same location, they serve 1,500 cups of coffee everyday as well as their signature espresso drinks and cocktails.
Check out their fabulous website!
History:
Since the 1930s Torrefazione Cannaregio has been roasting specialty coffee in Venice.  They source their coffee beans from coffee plantations in Africa and South America.  Currently, the only coffee roaster in the area who serves coffee drinks at their location.
Recent Reviews:
"Wonderful espresso shop standing the test of time (founded 1930) in the heart of the Cannaregio and a stones throw from the Ghetto and a five minute walk from Strada Nuovo/Rio San Leonardo which is the Main Street from the train station to San Marco.
Nice selection of cakes and tarts as well as breakfast items in the morning. Operating hours generally until 2pm. Check with the website because the hours posted on Google Maps may be off. Wonderful care in making the coffees and a very friendly happy staff. A few tables inside, and a few tables and two benches outside along the Fondamenta."
"I found this amazing coffee shop ( coffee roaster ) by accident and I was nicely surprised. Nice interior, good selections of coffee, very tasty brioches and bagels. Kind and helpful staff. Definitely I recommend this place, I visited every day during my stay in Venice."
"Very nice e spot, nice people, great coffee, a few tables outside along the water for a venetian breakfast, lots of locals, good croissants, reasonable price, free wifi, recommend 100%!"
Traveler's Tip:
The wifi here is free and fast!   If you've got a little bit of down-time from sightseeing, order a pot of slow drip coffee and one of their delightful desserts or breakfast items.   
They offer low caffeine roasts as well as the boldest most robust beans.
This place has many gift items as well as coffee subscriptions delivered each month for yourself or the coffee-lover in your life.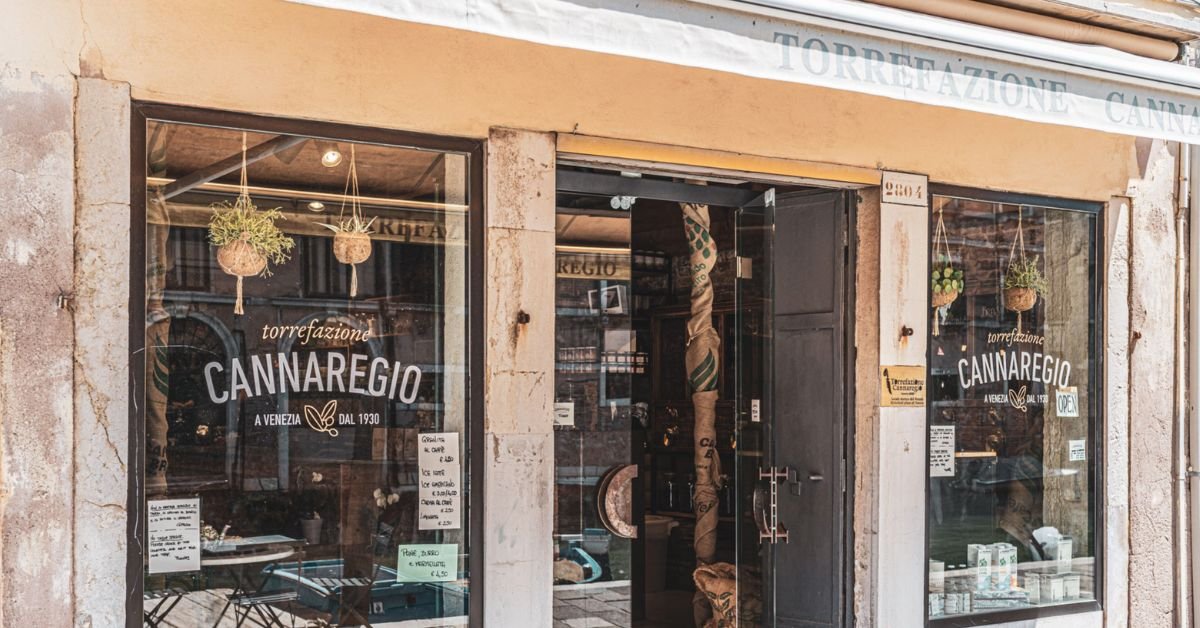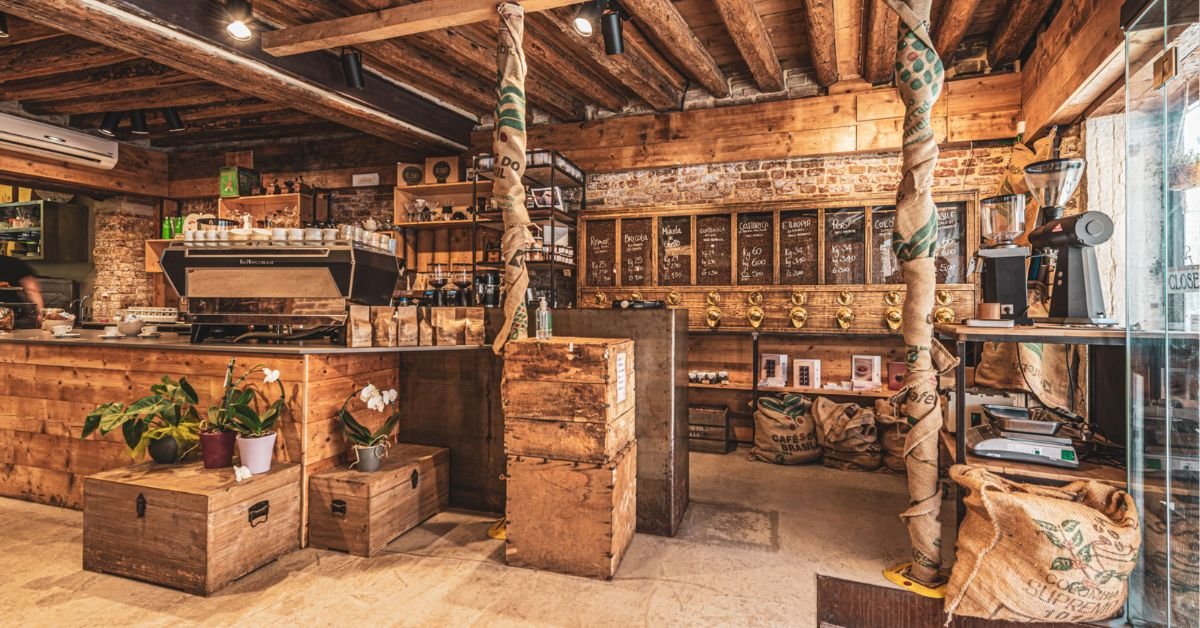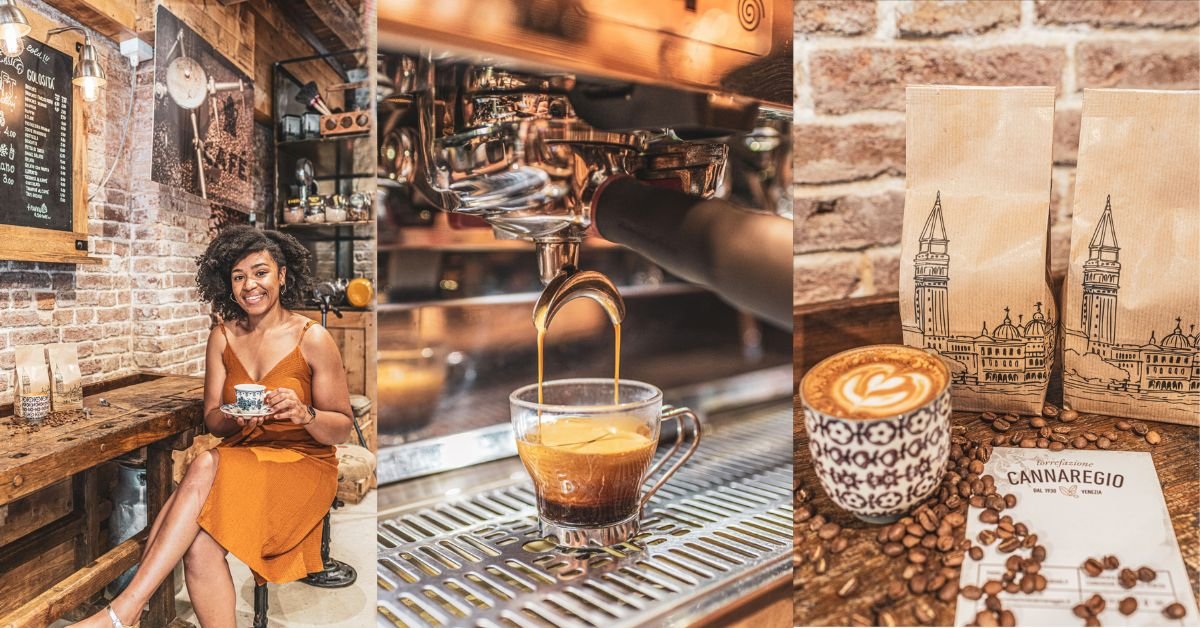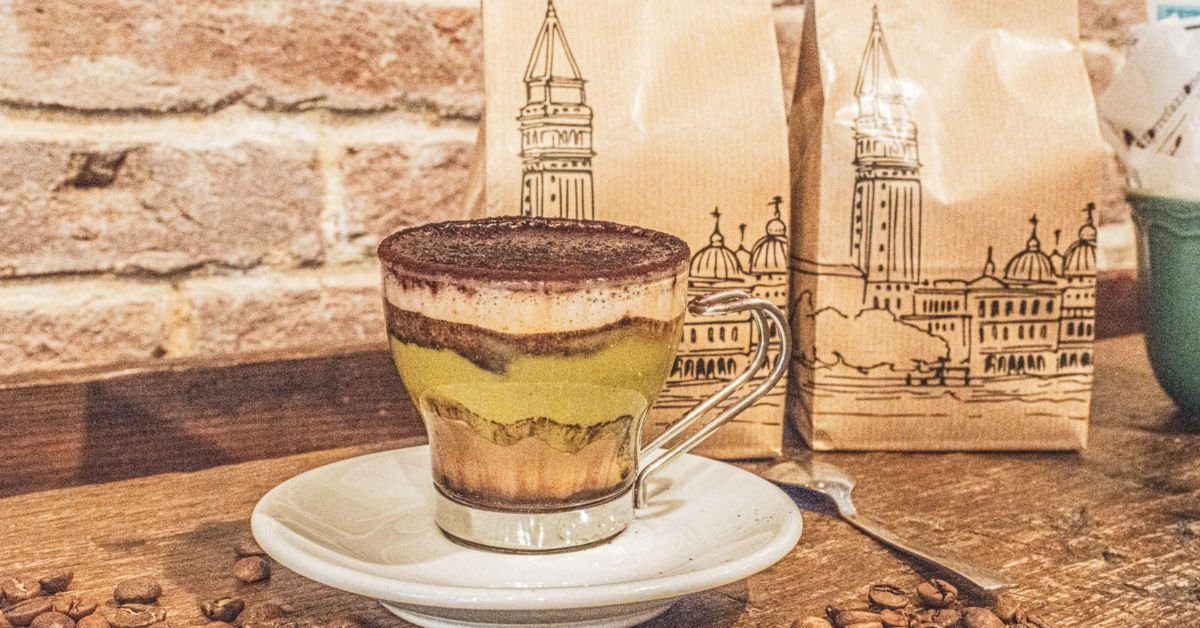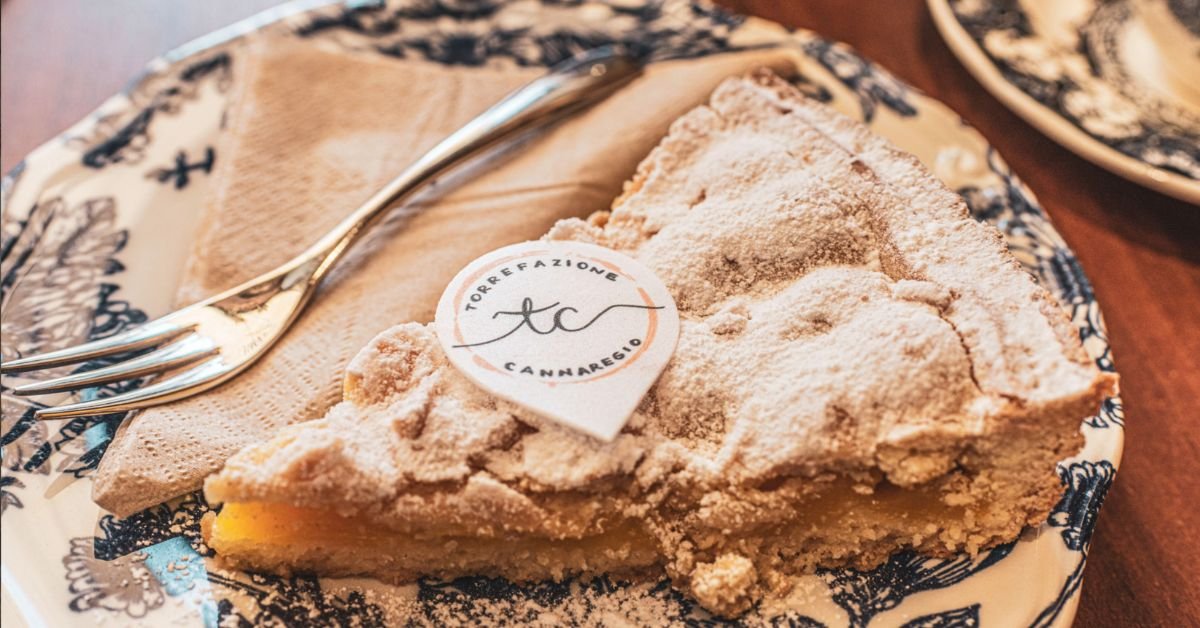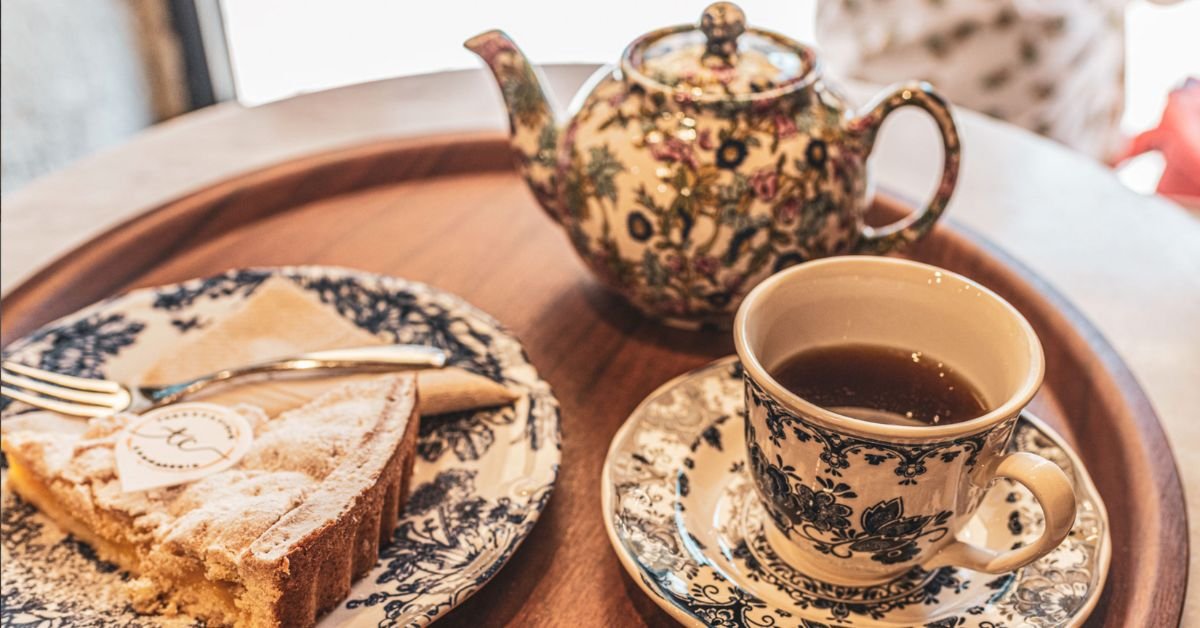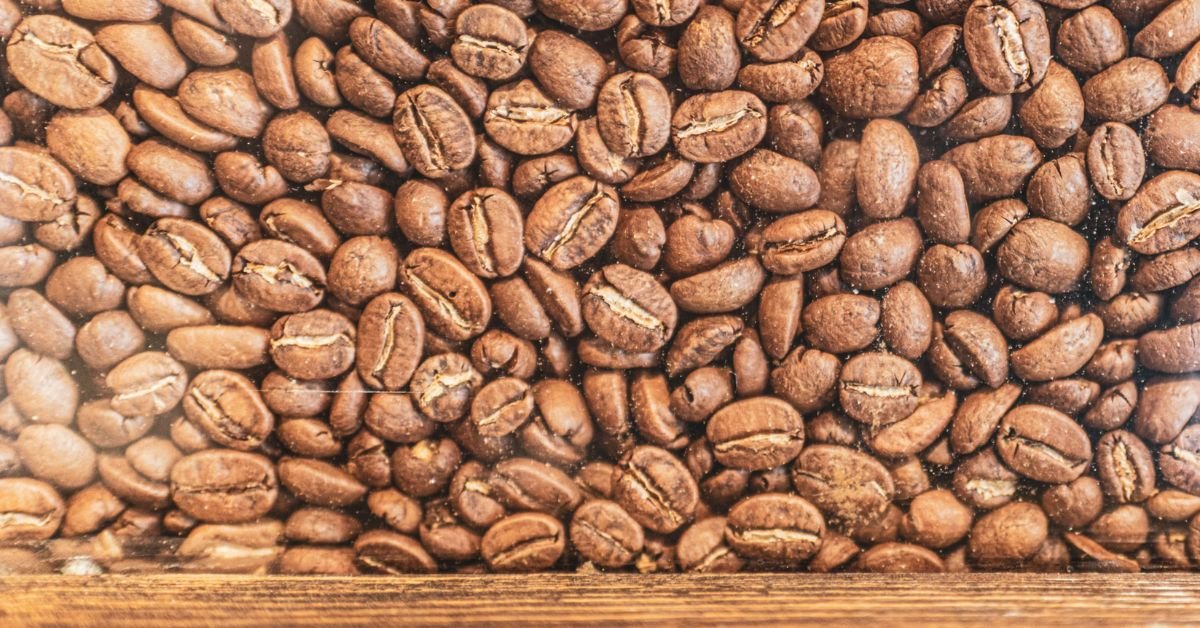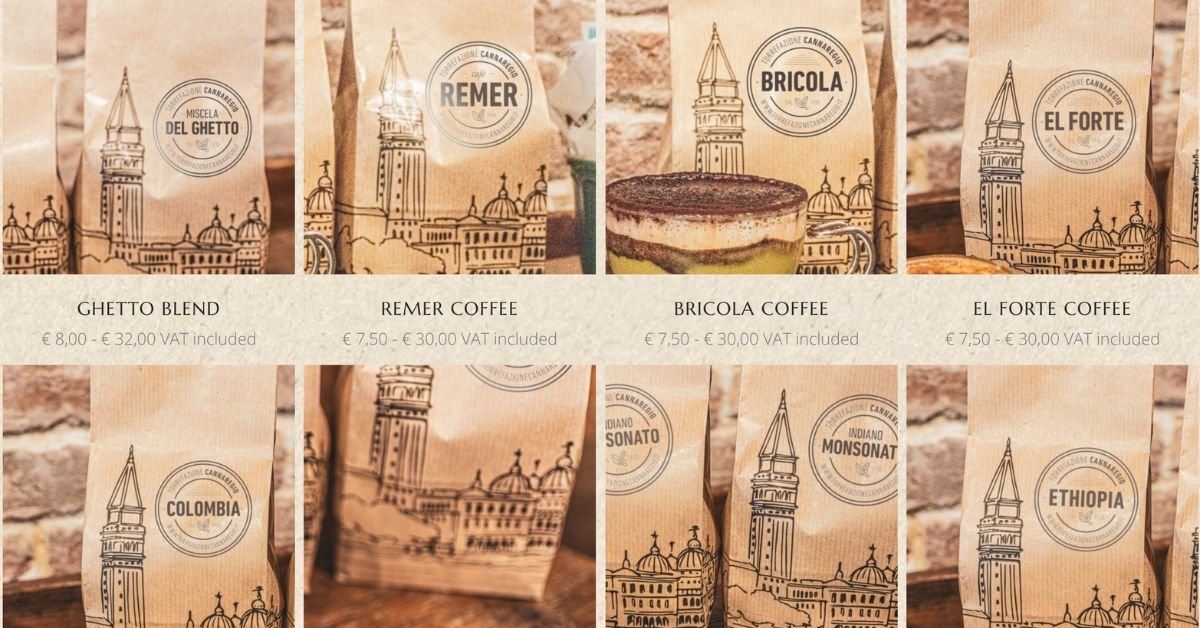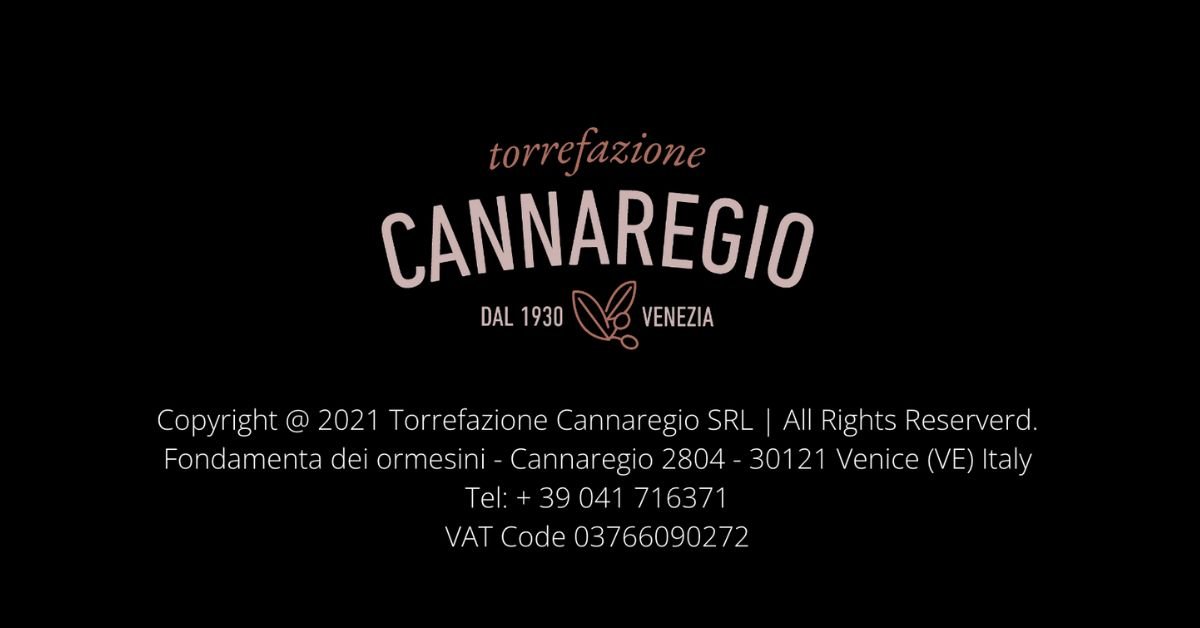 Here are 2 additional spots to get a wonderful cup of Venetian coffee.  These spots are so special I couldn't leave them off my list of favorite coffee bars in Venice.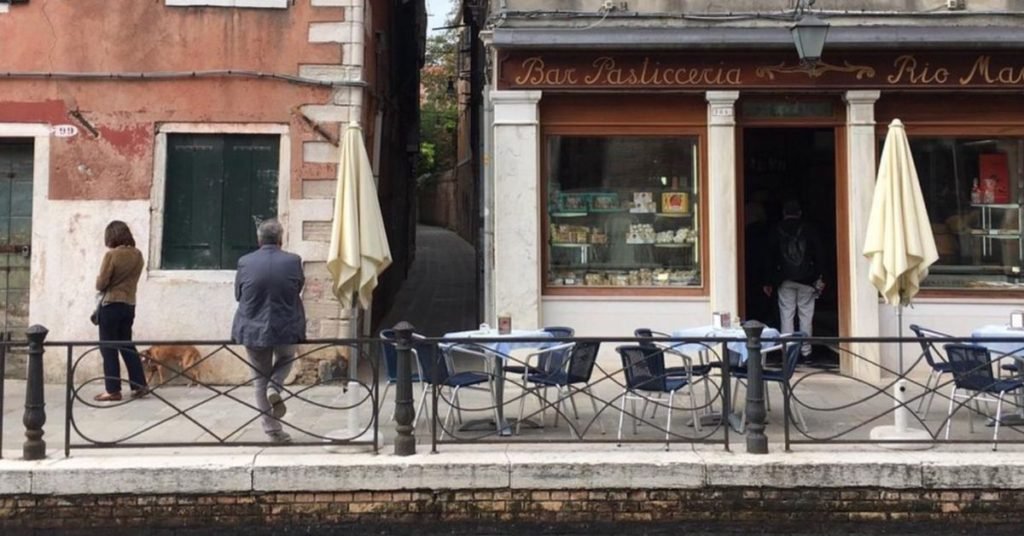 Traveler's Tip:
You absolutely cannot find a better place in Venice to sit at a bistro table along a canal, sip a cappuccino and eat a piece of tiramisu than
Pasticceria Rio Marin!
Their coffees are world-class!   This is one of my all-time favorite places to have a coffee when I'm in Venice!   Absolutely worth a visit!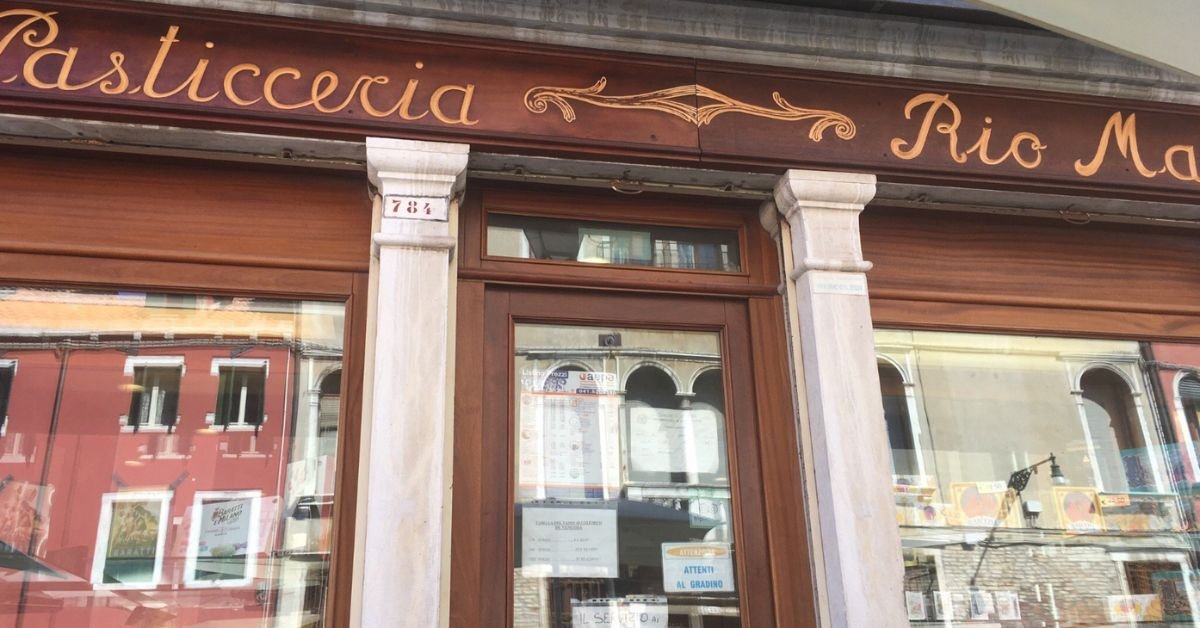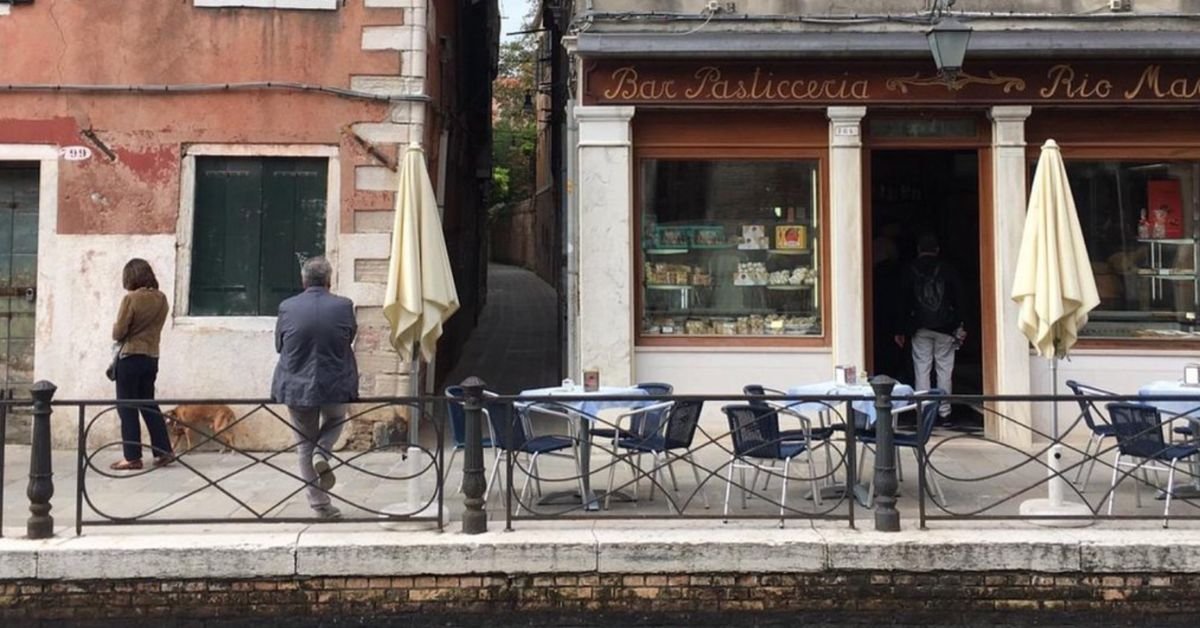 Traveler's Tip:
This tiny little caffe is a perfect place to get a cup of coffee and a sweet treat in the morning.
You should also come back in the evening for one of their fabulous wines and a savory bite.   The perfect spot for an aperitif!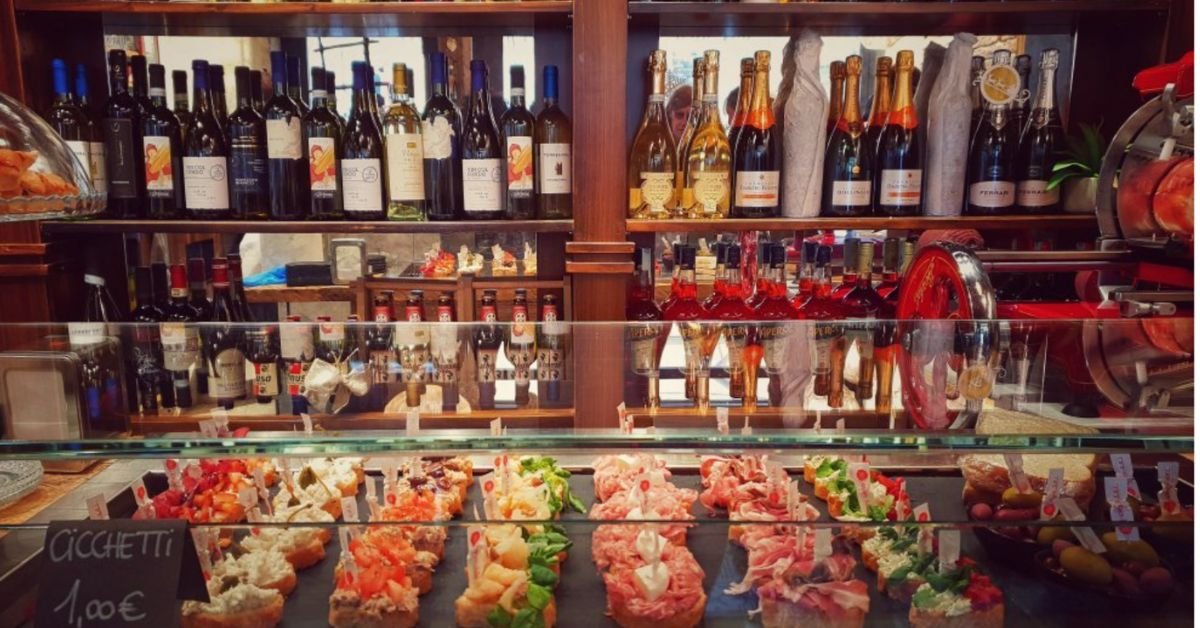 There are a lot of coffee bars and caffès in Venice, but they are not all created equal.
As a local, who has spent a lot of time in Venice, I wanted to provide you with a list of what I believe to be the very best of the best.
Here's a quick summary of the places we covered:
Best Value:
Fabulous But Expensive:
Best All-Around:
Godetivi il vostro caffè!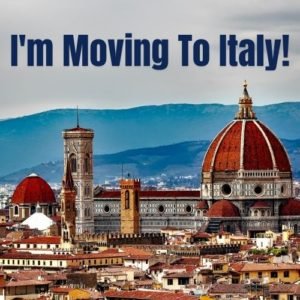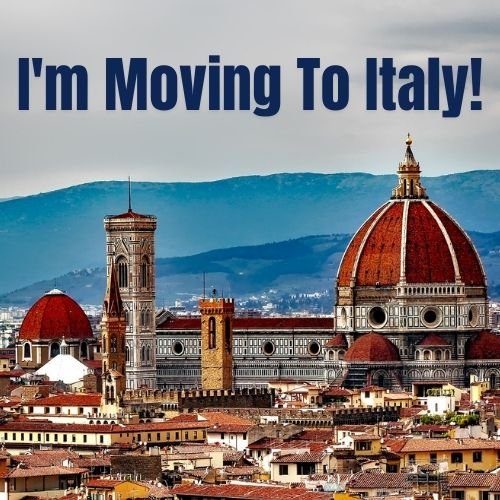 Dreaming of Moving to Italy?🇮🇹 - Get this FREE podcast & be INSPIRED by someone who moved from New York to Italy in 2020!
*By signing up for this Podcast you'll also be joining our mailing list through which we will keep you up to date on all things Italian!  We never sell your information and you can easily unsubscribe at any time.