Gaeta is one of Southern Italy's best-kept secrets. 
When most tourists think about the best beaches in Italy, locations on the Tyrrhenian Sea such as the seaside town of Gaeta, in the Lazio region, are not what comes to mind first.
But if you love gold-sand beaches, palm trees, and cute surfing beach spots dating back to Roman times – Gaeta is the perfect destination for you.
*Pronunciation Tip: Gaeta is pronounced "Ga-et-uh".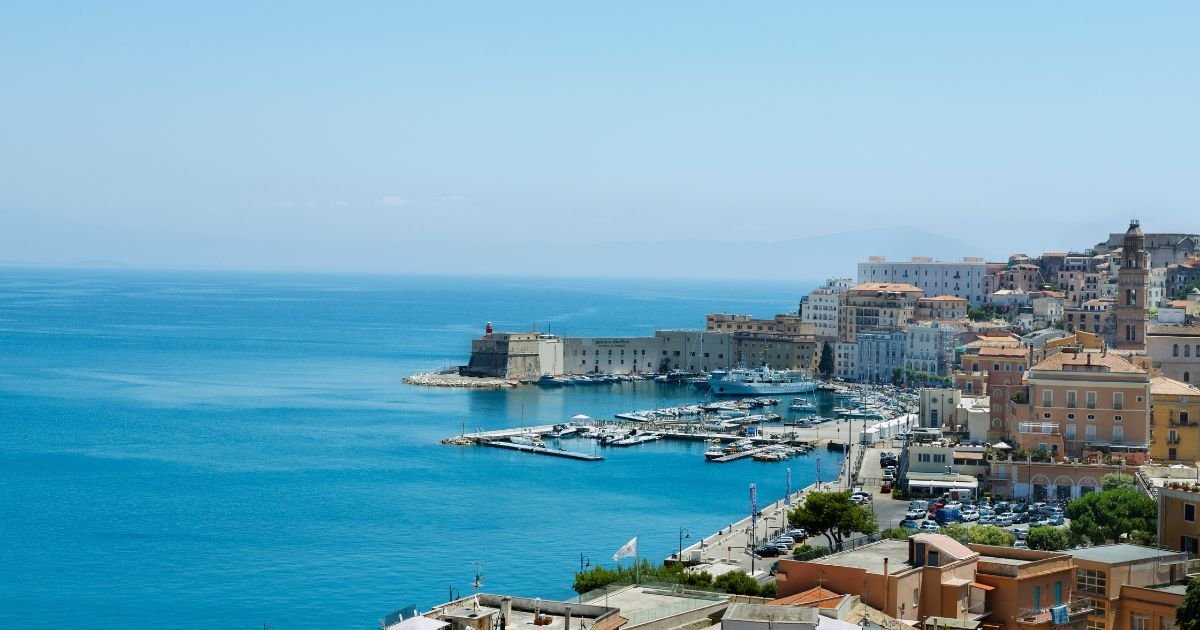 On the Western Coast of Italy, just 2 hours (80 miles / 141 kilometers) south of Rome and 1.5 hours (60 miles / 96 kilometers) north of Naples, Gaeta, is nestled on a stretch of coast edged with some of the best waves and best beaches on the Mediterranean Sea.
The coastal road, Via Domitiana, dating back to the middle ages, connects you to Rome and Naples and has some of the most beautiful sea views in Italy.
The surrounding hills are dotted with olive groves famous for their long history of producing superb olives and olive oil. Gaeta is the perfect location for a long weekend, a day trip, or an extended stay for a summer holiday.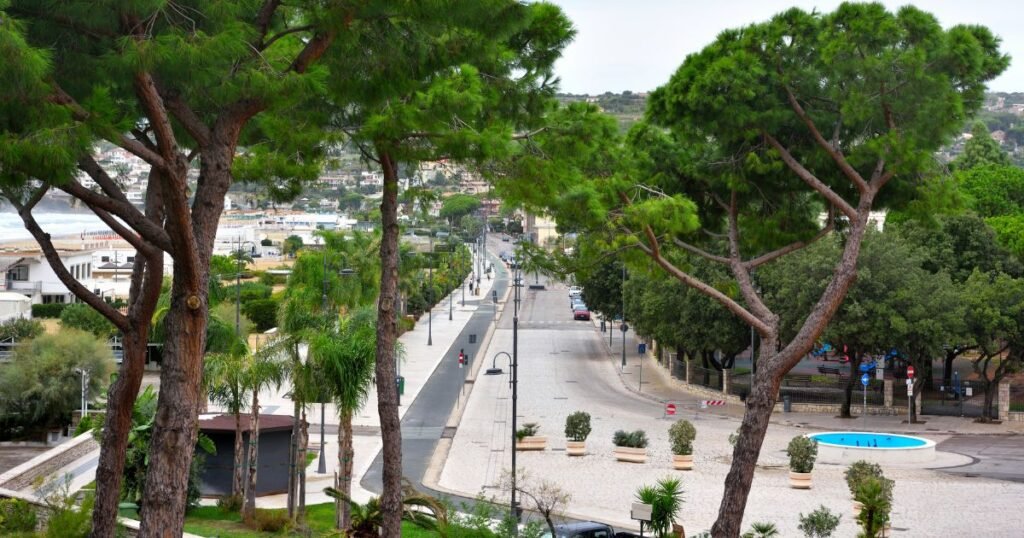 One of the main reasons many international tourists don't know about Gaeta is because there is no train station in the city.
The closest airports are Rome and Naples. The nearest train station is in the city of Formia.
You can reach the Formia train station from Naples and Rome.
The city of Gaeta has an excellent public transportation system.
There is a bus that takes visitors from the station to the city of Gaeta, it leaves every 30 minutes and operates from 4:30 am to 10 pm.
Driving to Gaeta is a unique experience and an excellent way to reach the beach clubs with their stunning sandy beaches.
But be aware that during the month of August, the traffic in the city of Gaeta can get backed up and it may not be the best time to visit Gaeta for the first time if you want to experience Gaeta's 7 blue flag beaches.
July and August are considered the high season in Gaeta, you might want to consider indulging in the fine sand and clear water, and delicious local cuisine in this charming small town during the months of May and June or September and October.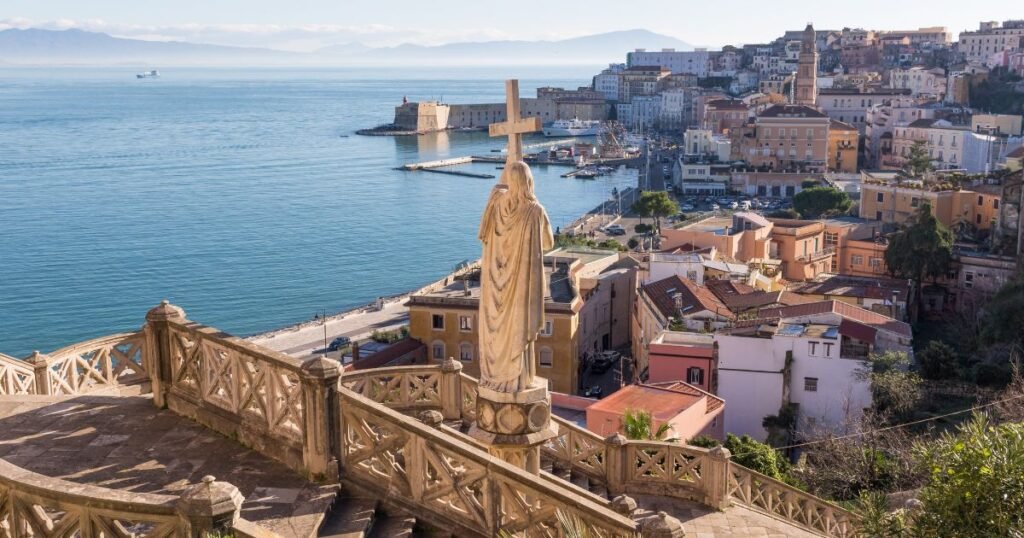 The local transportation system in Gaeta offers very good services.
If you do come on the train, you will be able to get around to all the most important parts of the city, including the centro storico (the old city center).
There are regular buses during the summer season, as well as the during the spring and fall, which will take you to all of the beautiful beaches scattered across the Gulf of Gaeta.
This is the perfect place to visit if you drive your own car, but just make sure, as with any of the small towns in Italy, that you park in a designated parking area.
Foreign tourists supply Gaeta with lots of income in the form of traffic tickets each year make sure you pay for parking and avoid parking in restricted areas.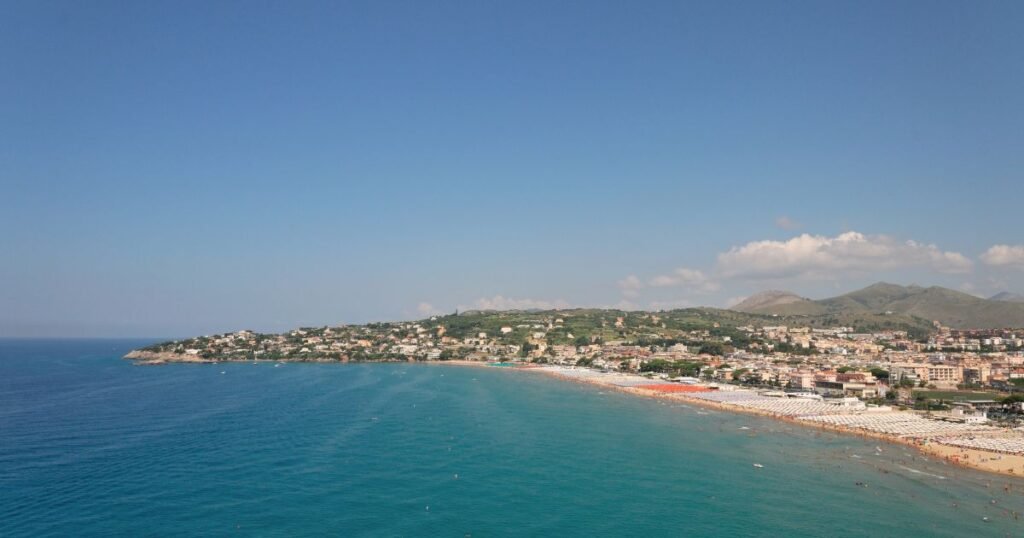 Gaeta's 7 Fabulous Beaches
1.) Serapo Beach:
This is the main beach in the city and is closest to the city center.
The sand found on this beach is golden in color and it is very fine grain.
This beach is an extremely popular summertime destination.
2.) Sant'Agostino Beach
This is the beach with the most visitors and the longest coast of 2 kilometers.
There is a free section of the beach as well as a paid section with a private beach.
There are famous cliffs where people enjoy the sport of free climbing.
This beach is also a favorite of surfers and can be reached by Bus Line B.
3.) Fontania Beach
On this gorgeous small beach with golden sand, which you can access by both walking or swimming, are the ancient ruins of a grand Roman villa from the 1st century that is certainly worth a visit.
4.) Beach of 40 Remi 
This hidden beach can only be reached by boat.
The name is derived from the number of oar strokes it takes to reach this beach from a nearby dock.
This beach is very popular with scuba divers because of its famous grottos.
There is one grotto in particular called Pozzo delle Chiavi (Well of Keys) and at night from the opening inside you can see a beautiful view of the starry sky on a clear night.
5.) Ariana Beach
Due to the fact that this beach, with its fine sand and crystal blue water, is a "Blue Flag" beach, many people feel this is one of the best beaches in Gaeta.
Unfortunately, because it is such a small beach, during the peak season this beach is often quite crowded.
6.) Arenauta Beach 
This lovely little beach can be reached by the 300 stone steps that are carved into the side of the cliff.
Once you do finally reach this secluded piece of paradise called the "Beach of 300 Steps" the clear shallow water and fine soft sand will make your effort of climbing down well worth it.
7.) San Vito Beach 
Below the Grand Hotel Le Rocce and the Tower at the top of the hill overlooking the bay is the beach which is a popular spot for divers and sailboats.
This is an excellent beach for families as there are lots of family-friendly activities on this beach.
However, you may only have access to this beach from private beach clubs.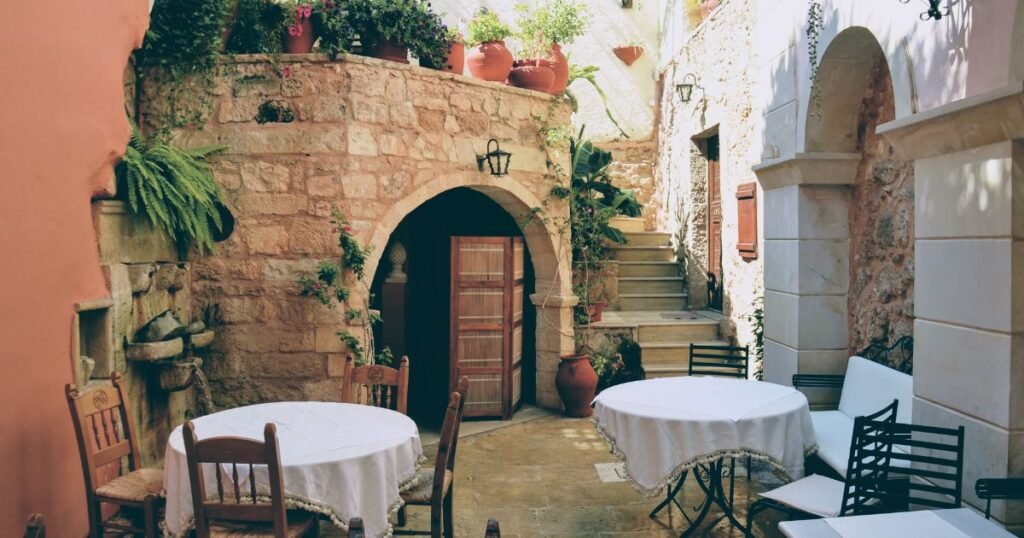 Best Restaurants in Gaeta
There are countless wonderful restaurants serving local food in Gaeta.
You will find great places to dine in both the old city as well as the new city.
Be sure to order plenty of Gaeta olives as they are famous for the many olive groves in the surrounding area.
Local green olives are some of the best things you will eat in Gaeta restaurants and bars.
Atratino located at Via Atratina 141 is a great place to get a wonderful lasagne.
Calpurnio is a darling little place in the old town located at Vice Caetani 4, there's plenty of outdoor dining during the warmer months – you can enjoy local fish and pasta dishes here.
If you're looking for pizza, Hotel Flamingo is an excellent choice in the town centre.
For something a bit more special located on the beach, visit Cycas at Via Marina di Serapo 17 – this is an amazing place with great food.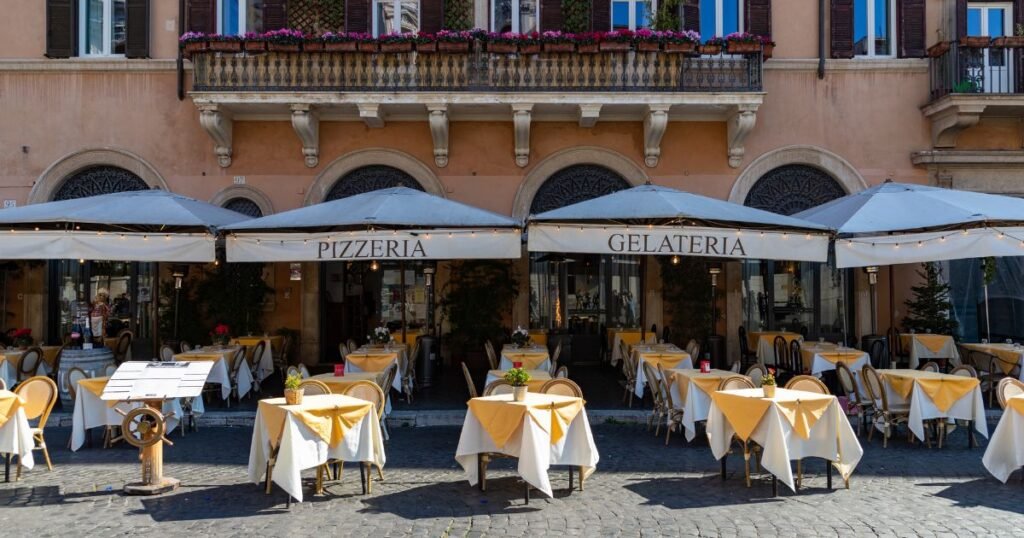 There are some truly wonderful hotels in Gaeta.
One, in particular, is an ancient monastery complex called Villa Irlanda Grand Hotel – this is a popular location for weddings and events.
If you plan to stay in the old city, the Hotel Gajeta is an excellent choice in a very historic building.
Hotel Mirasole International is another highly-rated hotel in Gaeta.
There are also many other lovely hotels and Airbnb residences in the area.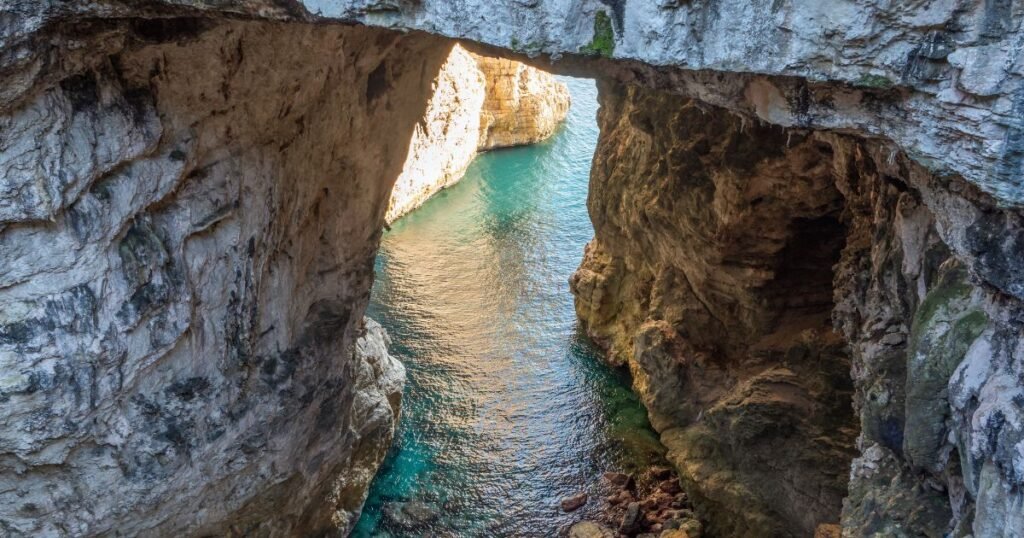 Other Attractions in Gaeta
Monte Orlando is a prominent hill at the top of the city overlooking the sea.
It is now a designated nature park where you can hike and take in the stunning views.
Also on the mountain is the Roman mausoleum dedicated to Lucius Muniatus Plancus.
Montagna Spaccata (Split Mountain) on top of Monte Orlando has a very special place called Grotta del Turco (Grotto of the Turk) with a unique "split cliff" which is well worth a visit.
Another lovely place to visit n Gaeta is Capella d'Oro (Golden Chapel) which is located in the Annunziata Church which is the famous location where Pope Pius IX was exiled.
Walking along the sea road of Lungomare is the perfect location for watching fishermen.
For the best gelato in Gaeta, visit either El Tiburon or Il Molo located in the old portion of the city in Piazza del Pesce.
Visiting Gaeta during its festival season which spans several months is an excellent idea.
The first festival of the year is Passquetta (Easter Monday) the Monday after Easter. The final festivals are the Christmas holidays.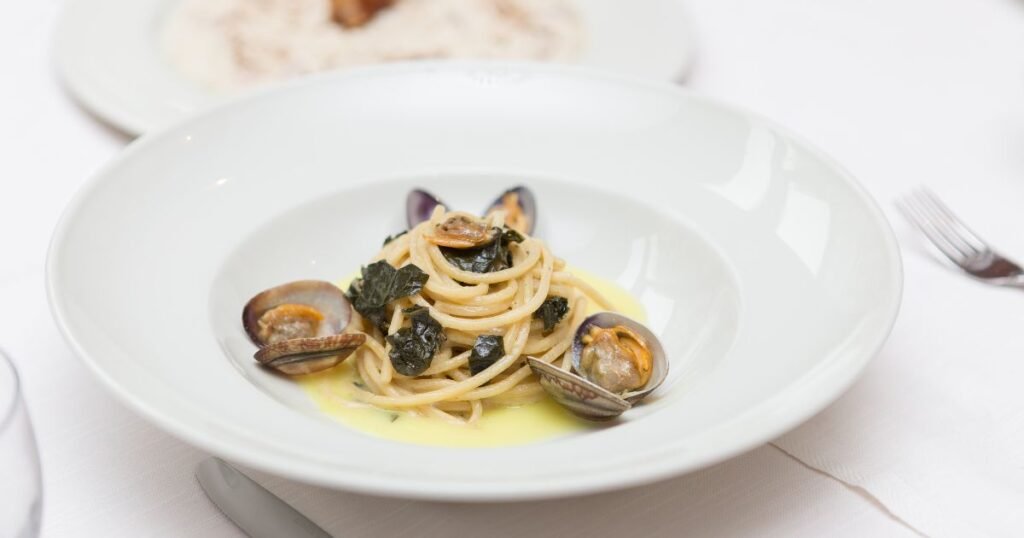 One of Lazio's southernmost cities, Gaeta is situated in a strategic location on a gorgeous bay almost exactly halfway between Rome and Naples.
If you want to explore the perfect beach town that is still mainly known only to Italians, Gaeta is the place for you.
If you have a travel tip you would like to share with our team, please drop us an email at: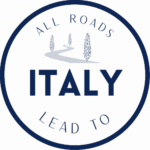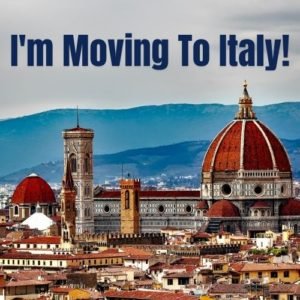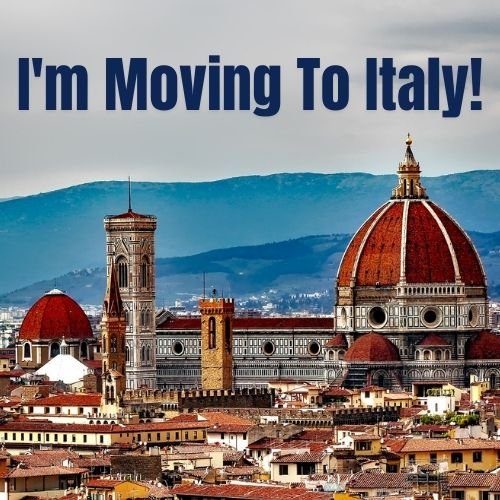 Dreaming of Moving to Italy?🇮🇹 - Get this FREE podcast & be INSPIRED by someone who moved from New York to Italy in 2020!
*By signing up for this Podcast you'll also be joining our mailing list through which we will keep you up to date on all things Italian!  We never sell your information and you can easily unsubscribe at any time.