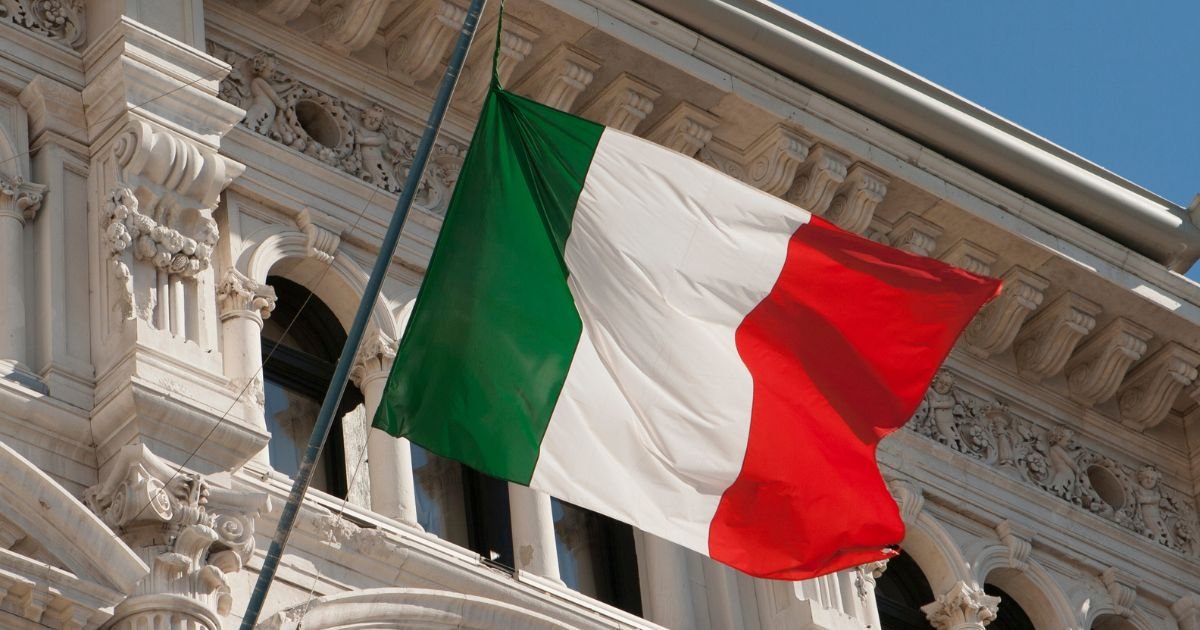 How Long Does It Take To Get Dual Italian Citizenship
All The Ways To Get Your Italian Passport And How Long It May Take
If you're considering obtaining your dual Italian citizenship and are curious about the waiting period and if you are seeking detailed information on the methods to obtain and benefits of Italian citizenship – this article will cover the entire process and provide you all the information you need.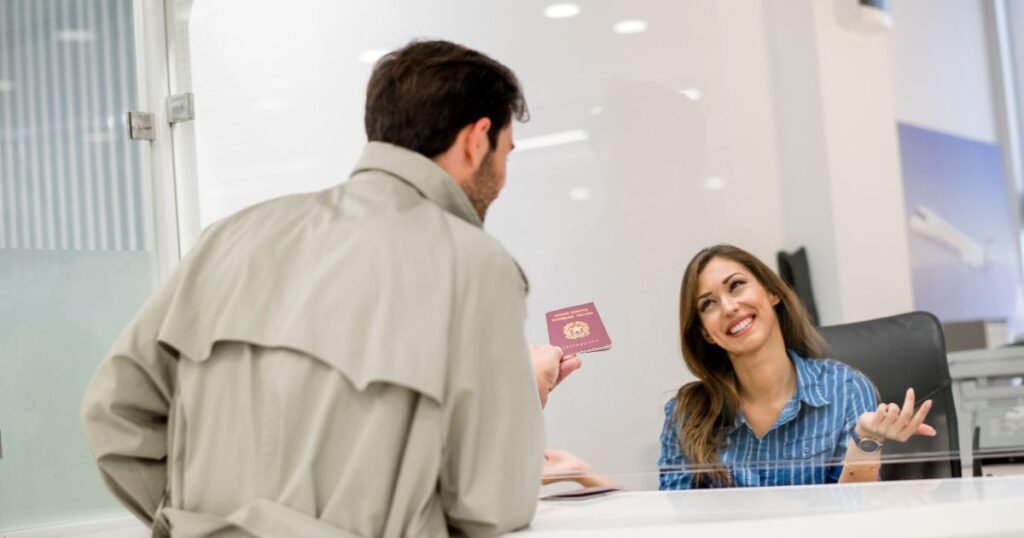 Benefits Of Italian Citizenship
Foreign citizens in Italy have a number of restrictions while spending time there.  
However, when you have Italian citizenship, you are able to travel freely throughout the European Union with all the same rights as EU residents.
Because Italy is one of the major member nations of the European Union, with the third-largest economy behind Germany and France, anyone holding an Italian passport is allowed to move unrestricted throughout any of the member nations of the EU.
Another highly-prized benefit to those with Italian citizenship is the freedom to spend unlimited time in any EU member nation.   
Imagine you're from New York, Los Angeles, Sydney, Toronto, Tokyo, or anywhere in the world that is not part of the European Union but you have a highly-coveted Italian passport.   
With this secret weapon, you are free to spend as much time as your heart desires in countries such as France, Sweeden, Ireland, Spain, Greece, Croatia, or Portugal without a visa or work permit.   
Besides the 28 member nations in the European Union, those with an Italian passport will also have unlimited access to the 3 members of the EEA (European Economic Area) which are not members of the EU but have agreements in place that grant the same rights.   
These three additional nations are Iceland, Liechtenstein, and Norway.   
Another nation that surprisingly is not a member of the EU is Switzerland.   
Although 16% of Switzerland's population, 1.4 million individuals, are EU citizens and 400,000 Swiss citizens live in European Union member nations, the Swiss people have consistently voted not to join the EU since 1992.
However, with an Italian passport, you are free to own property in Switzerland and spend as much time there as you like.
The good news for those seeking Italian citizenship is that they will have free access to the Italian medical system as long as they are also legal residents of Italy.  
If you live in a nation with limited access to healthcare or health insurance that is prohibitively expensive, you will be pleased to discover that as an Italian citizen, with Italian residency, you will have full access to the Italian healthcare system.  
Even if you do not yet have Italian citizenship, as long as you are a legal Italian resident you will be able to take advantage of both public and private healthcare services in Italy.
While anyone visiting Italy as a tourist is free to visit an Italian emergency, room free of charge, it is only a citizen with residency who can use the system nearly free of charge.
If you plan to spend a portion of the year in Italy but do not plan to become a legal resident of the country, you will need to pay for health insurance in order to use the Italian healthcare system.  
The good news is that it is only about $1300 for a full year of health insurance coverage in Italy – just a little over $100 per month.
If you are a perfectly healthy person who may only need to use the medical services in the care of an emergency, you will probably not need to get any special coverage – especially if you only plan to be in Italy for a few months at a time.
Check with your healthcare provider in your home country and see if they have a plan that covers you while traveling internationally.
Another benefit of having dual Italian citizenship is that you will not be required to obtain a special work permit to be employed in Italy.  
Not only will you be able to work without restrictions in Italy, but you will also be able to freely work in any of the European countries that are members of the EU.   
Without Italian dual citizenship or permanent residency in Italy, the total time you are allowed to be in any of the EU countries is 90 days and this does not include the right to work.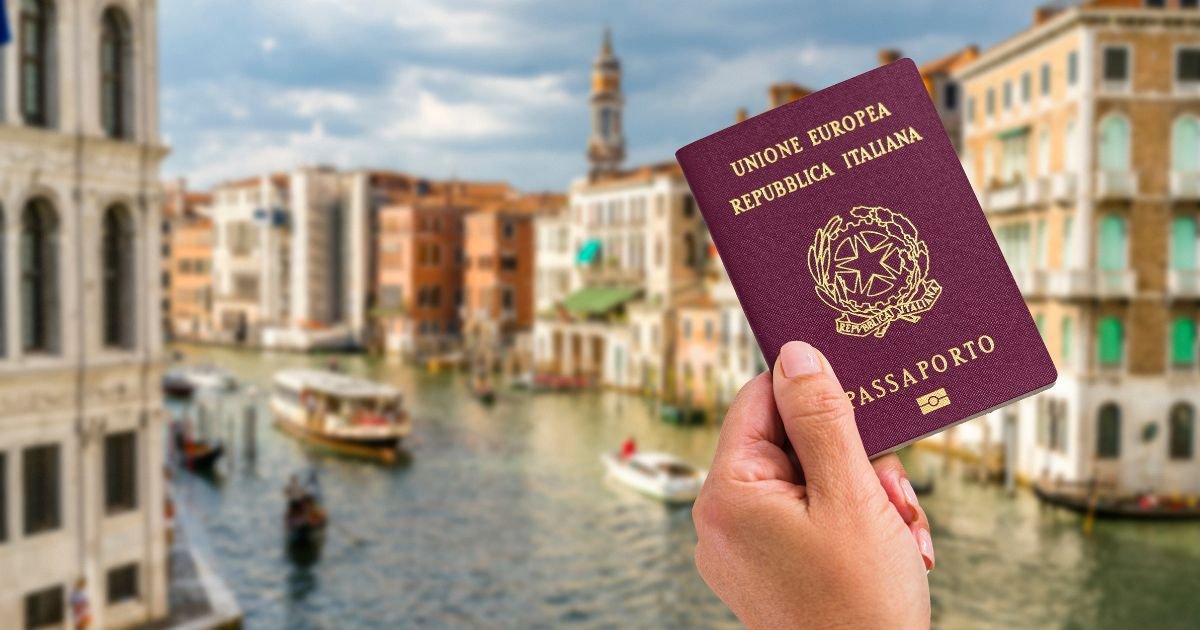 All The Ways To Get Italian Citizenship
There are several different ways to gain legal Italian citizenship.   One of the most simple and straightforward methods is to be born in Italy to Italian parents.  
An Italian birth certificate complete with the names of your parents and family members is the easiest way to get your Italian citizenship.
But unfortunately, this method is not available to most of us.  
Fortunately, there are plenty of other methods for gaining Italian citizenship besides being born into an Italian family.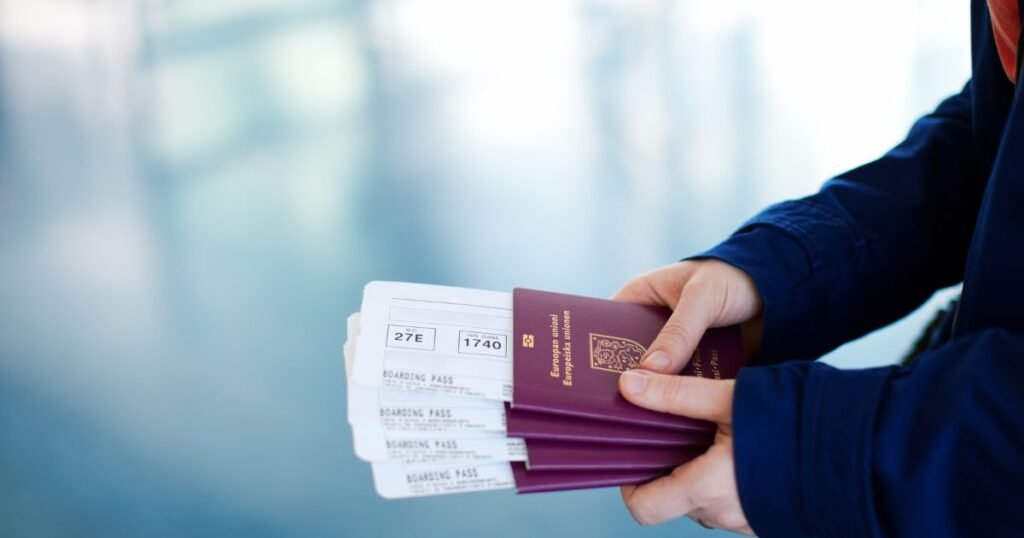 The second easiest way to gain Italian citizenship is to marry an Italian citizen.  
Once you are married to an Italian citizen, you will need to register your marriage certificate with an Italian municipality to validate your legal marriage in Italy.   
If your marriage took place outside of Italy, you will need to have your marriage certificate translated into Italian and file the translated version along with other vital records with the Italian government.
Once all the proper documents have been filed, the non-Italian spouse will be able to begin the application process for citizenship.  
There is a requirement of nearly two years of marriage, 18 months to be exact, required before non-EU citizens are able to apply for citizenship in Italy.
If you are living outside of Italy and will be processing your citizenship through a local consulate, you will need to wait 3 years before applying for citizenship through marriage.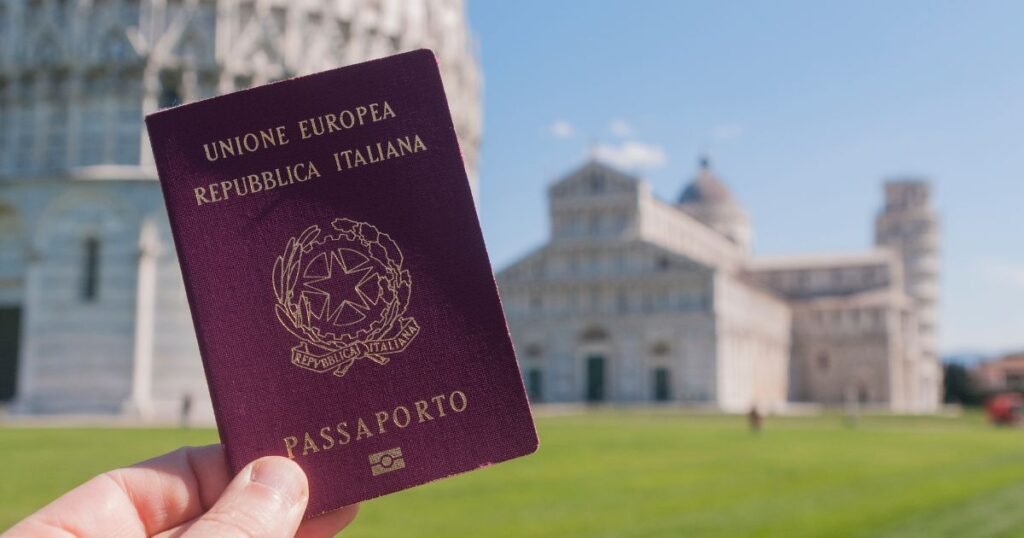 Citizenship By Italian Heritage 
Another common method for obtaining Italian citizenship, for those not born in Italy to Italian parents or who are not married to a native Italian, is through Italian descent.  
This method is called "jure sanguinis" (jus sanguinis) which means "right of blood". 
While gaining citizenship through an Italian ancestor may not be the quickest way to a second passport, it is one of the most popular methods for those whose grandparents or great grandparents were born in Italy and perhaps they or their children migrated to the United States or elsewhere.
In order to proceed with citizenship through Italian descent, you must obtain naturalization records from when your family members moved abroad from Italy.
  There is a generational limit and each case is a bit different.  
Citizenship may be obtained through both the maternal line as well as the paternal line.   
In order to move forward with the process of becoming an Italian citizen, birth certificates marriage certificates, and even death certificates from your Italian relatives will be essential in the ultimate recognition of Italian citizenship.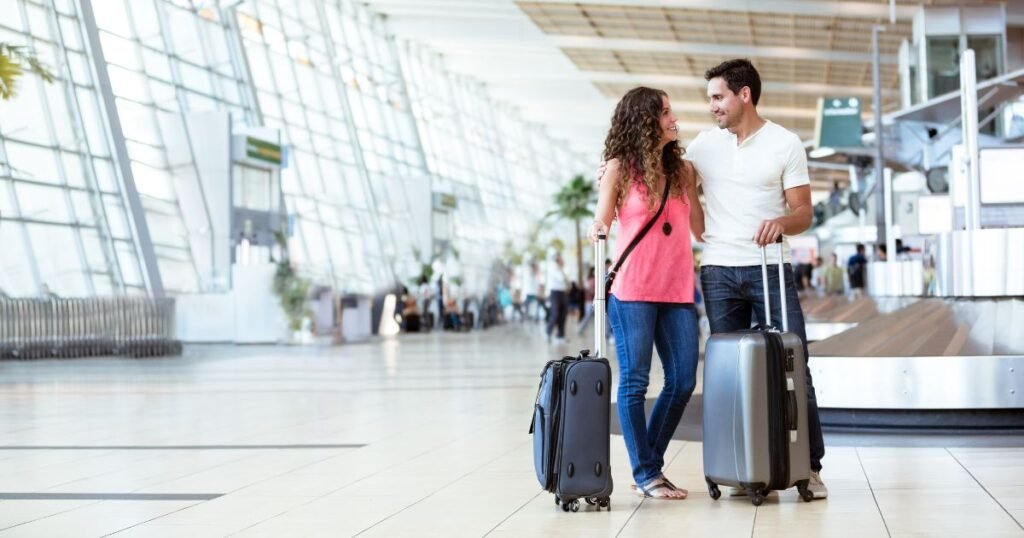 Citizenship By Civil Union 
A less-known way of getting dual Italian citizenship is through a "civil partnership" or "civil union".  
Under Italian law, same-sex or opposite-sex couples can legally register their partnership with the Italian government.   
The exact same rights apply to those in a civil union as to those in a traditional marriage.  
When living outside Italy, you must wait three years after being married before you are allowed to apply for citizenship.  
If you are living in Italy, you must wait 18 months after the date of your marriage before applying.
One thing that has been a point of contention in recent years is what rights minor children born in a same-sex civil union or marriage have in Italy in regard to citizenship.   
Even if both parents are Italian citizens, as of 2023, one is still not allowed to have both parents' names of a same-sex couple put on an Italian birth certificate.  
If a same-sex couple is moving to Italy with one or more children, either adopted or biologically related to one of the parents, only the biological parent is recognized as the children's parent.   
For adopted parents, or children via surrogacy, the situation is even more complicated and laws are in the process of changing.   
If you find yourself in this situation, it is highly advised that you seek the guidance of an Italian lawyer who specializes in such cases, as the process can be quite a complex one.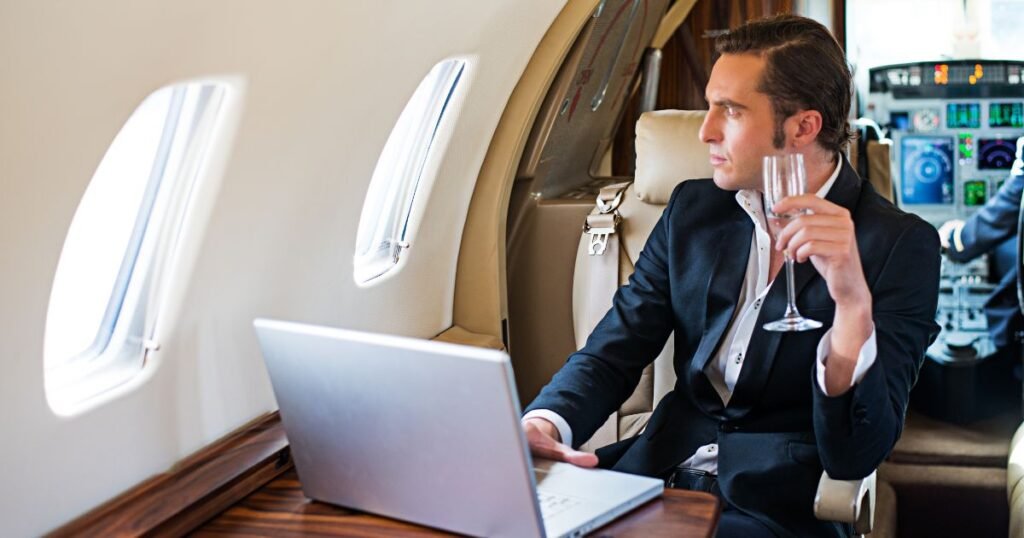 Citizenship By Investment
If none of the above options are available to you, there is a citizenship pathway that might work for you if you happen to be a person of means you are able to gain citizenship in Italy through what some call a "golden visa" program.  
After 10 consecutive years of Italian residency through the investment program, you would be eligible to 
Another term is "citizenship by investment" if you are a business owner and plan to move or start a new business in Italy and are willing to invest a sum of at least € 250,000 in an innovative start-up, € 500,000 into a new limited company, € 1,000,000 as a philanthropic donation and finally the golden visa program is available to those who invest at least € 2,000,000 in government bonds.   
Although this is not one of the main ways to obtain citizenship in Italy, it is a method that works for thousands of foreigners each year.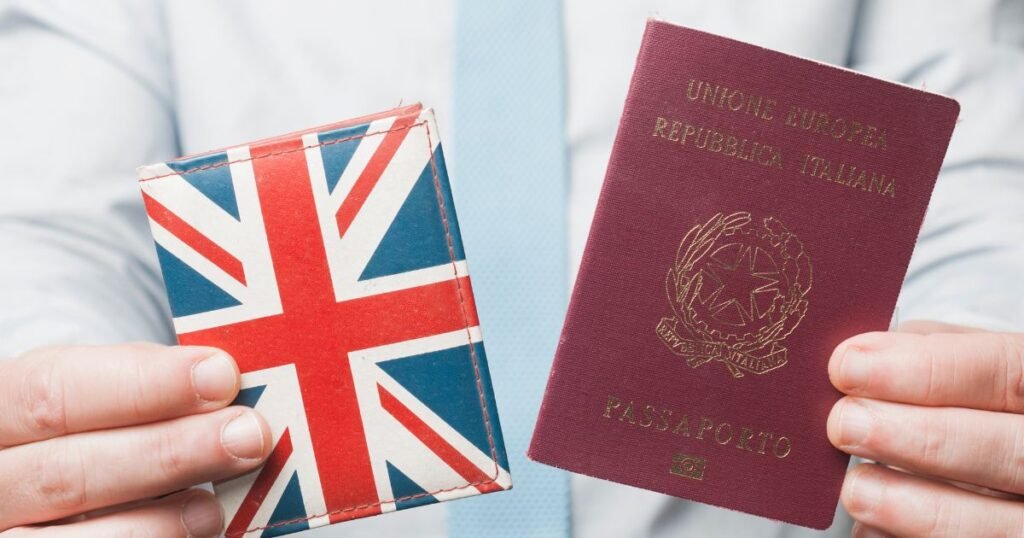 Citizenship By Long-Term Work & Residency
If you are offered a work contract in an Italian company and spend 10 years in Italy as a legal resident, you will be eligible to apply for citizenship.  
This method is certainly not the fastest way to arrive at citizenship but it is an effective method for those without any other option.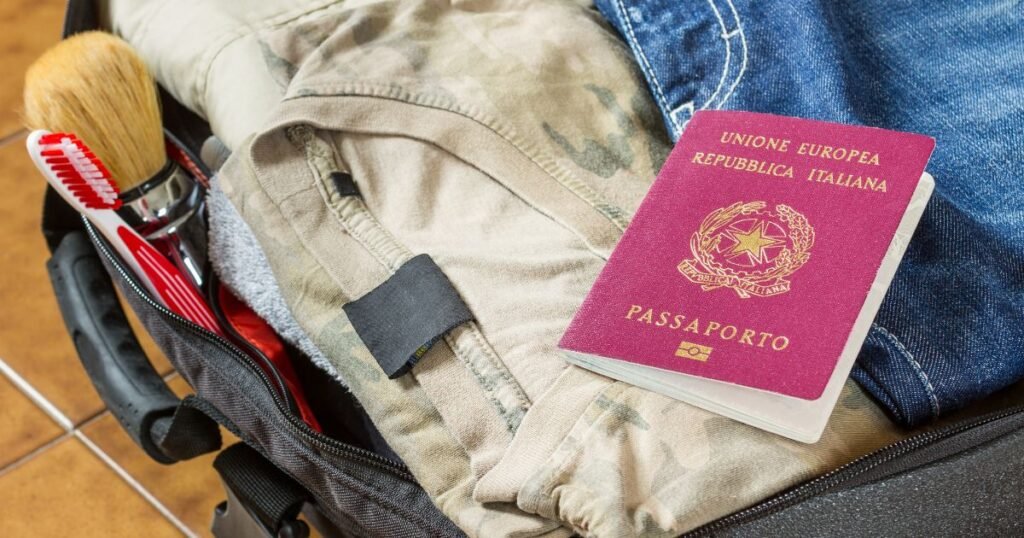 What To Do When Applying For Citizenship
The steps you must take to apply for Italian citizenship depend on what method you are using to get there.
Gathering the necessary documents including your clean criminal record and any other required documents, including marriage certificates, and submitting them to the correct depart can be a very overwhelming process.
Unless you have an Italian spouse or family member who is fluent in the Italian language, it is highly recommended that you get legal advice from an agency that specializes in Italian citizenship assistance.  
Many of these immigration lawyers and agencies offer a free telephone consultation to take you from your residence permit to the next step which is that of an Italian passport holder.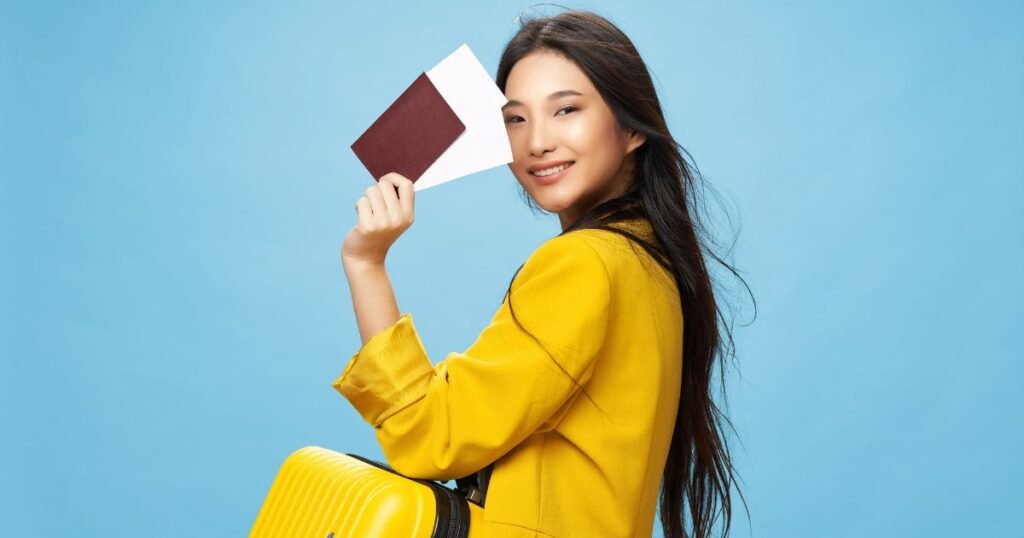 So, How Long Will It Take You To Get Italian Citizenship?
The Italian citizenship application process includes challenges such as an Italian language test and in some cases mountains of paperwork.
But once your application has been submitted and you have paid your application fee, it usually takes between 6 months and 1 year of processing time before a decision is made regarding your case.   
Once the wait time is over and you are approved for citizenship, the next step is to apply for an Italian passport.
How much time the whole process will take depends on how long the Italian authorities take to process and approve your case, but the entire process from start to finish typically takes between 2-3 years.   
Everything depends on the specific nature of your case and how you are gaining your citizenship.
Even though it is a long and rather complicated process, becoming a citizen of Italy and a holder of an Italian passport is well worth the length of time Italian citizenship applicants have to wait.   
If you have a dream of becoming a dual Italian citizen and maybe even moving to Italy don't give up until you have achieved your goal.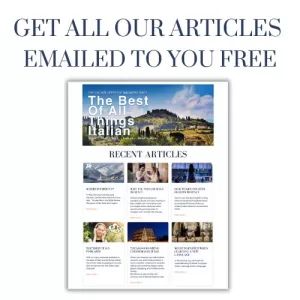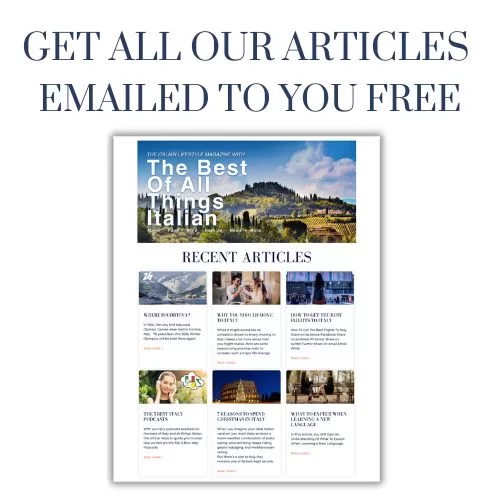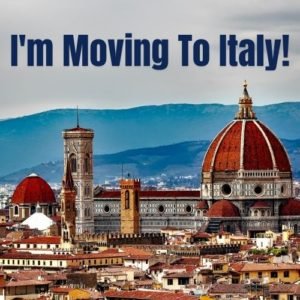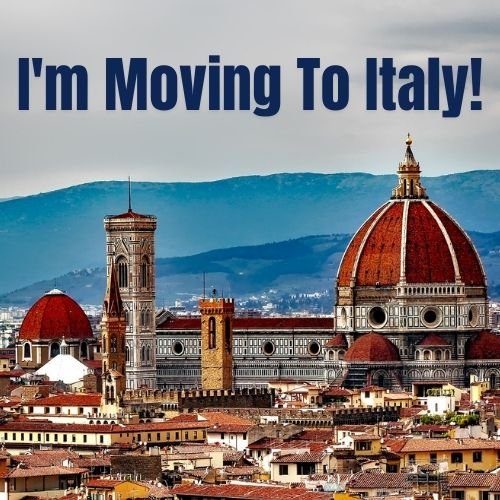 Dreaming of Moving to Italy?🇮🇹 - Get this FREE podcast & be INSPIRED by someone who moved from New York to Italy in 2020!
*By signing up for this Podcast you'll also be joining our mailing list through which we will keep you up to date on all things Italian!  We never sell your information and you can easily unsubscribe at any time.