4 Things I Could Not Live Without In Italy
Are planning to move or travel to Italy for an extended period?   
There are a number of things I have learned, after living in Italy for a few years, that are must-haves.   The following items will make your life in Italy easier, less expensive, and much more convenient.
Whether you are spending the summer in Italy, attending a university, or moving to Italy for work or retirement – you are certainly going to need these things in your life.
One of the items, that you will use most often in Italy, is an easy one to forget.   
If you are like me, you can't live without your smartphone, tablet, and computer.   And you going to need to keep all your devices charged while in Italy.
What many people do not realize is that Italy uses different electrical wall outlets and electrical adapters than other non-European countries.   
If you're coming from Australia, New Zealand, Canada, England, USA, South America and parts of Asia you will need to have a reliable adaptor.
Here are some of my personal recommendations:
USA/Canada → converts to → Italy (Europe) & UK
Use this perfect combination: 
Australia/New Zealand/ US, EU, UK + 160 countries → converts to → Italy (Europe)
Use this universal "All-in-One" option:
***One important thing to keep in mind:
These are wall adapters – NOT voltage converters.   
You will need to buy higher voltage appliances such as hairdryers, curling irons, and electric teapots in Italy or elsewhere in Europe – don't bring your old ones from your home country.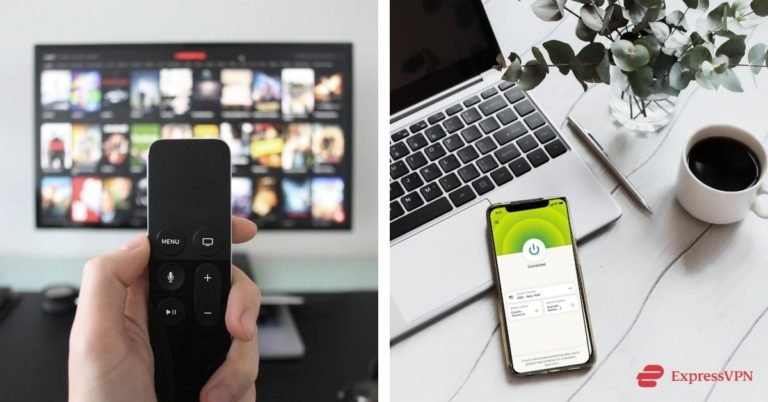 Of all the items mentioned on this list, a VPN is one of the most important!
Since I moved to Italy, I have used my Express VPN Service EVERY SINGLE DAY!
I used to travel internationally for work and every time I did I would have to use add an expensive international calling package to my cell phone plan.
I still ended up paying 100's of dollars on my calls and texts, but I didn't know any better.   
But I do now!
Want to make and receive free international calls and text messages from Italy or anywhere in the world?   
Want to be able to use all of your streaming services while in Italy or anywhere in the world without standard restrictions?
Want to be able to use public WiFi 100% securely without being vulnerable to identity thieves who are lurking everywhere waiting for you?
Want to keep Google, Amazon Apple, and all other privacy-invading tech companies from tracking your every move?
For about .25¢ cents per day, I use Express VPN and I love it!
I was able to keep my American phone number and use my phone with no roaming fees ever (you simply will need to have access to Wifi).
I have been granted the ability to share Express VPN with you with 3 months of free service when you sign up for one of their plans!
I personally just signed up for an additional full year of Express VPN service (my 2nd year in Italy).   
It is one of the best investments I have ever made!
3. Language Apps & Coaches
Language Learning App – I have personally been using Babbel Language for the past year and it has helped improve my vocabulary and my reading comprehension.
I have used the Duo Lingo, Rosetta Stone, and Pimsleur language programs and none of them were nearly as practical as Babbel.
Italian Language Coaches – I noticed that, even with Babbel's excellent app, I was still struggling with my spoken Italian.   
That is when I decided to sign up for a 6-month program with my amazing one-on-one Italian language coaches.
Ever since I started working with my Italian coach, Vera Sarzano, at Chicche Language my confidence level and proficiency in my spoken Italian have skyrocketed!
Translator App – There will still be moments when you need to translate a street sign, find a way to say something you have never said before, or figure out what someone is saying to you in Italian.   
That is when you will need to use a translator app on your phone.   Many good options are available for free for iPhones and Android smart phones.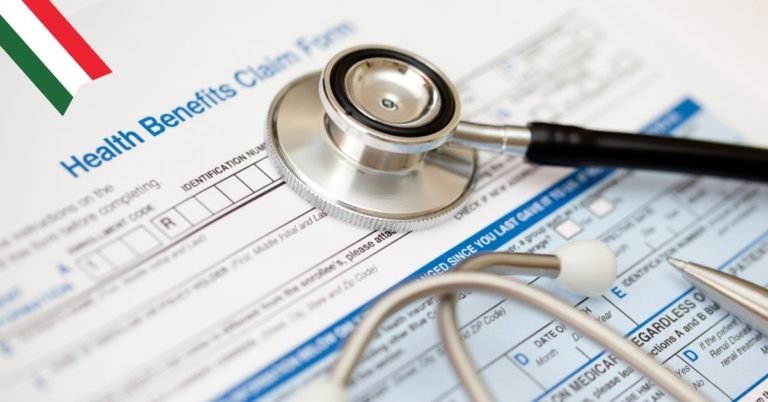 When I moved to Italy, before I was able to become a legal resident and get Italian Health Care, I had a private international health insurance plan.
The maximum period of time a tourist is allowed to stay in Italy without a visa is 90 days.   For up to 90 days, you have most of the same rights to the Italian healthcare system as a citizen or EU resident.
Any and all emergencies are covered in full when you visit the emergency room of an Italian hospital – as a tourist.
For anyone spending more than 90 days in Italy, you will need to make sure that your health insurance from your home country will cover you.   There are certain international plans (like the one I had) that provide coverage both in Europe and your home country.  Otherwise, to get your visa, you will need to purchase health insurance from Italy for the period you are staying here – this can be a very cost-effective option.
If you have a work contract for a job in Italy, you are eligible for free Italian health coverage.  Your employer will provide you with the required documentation and guide you through the process.
And for those who have Italian citizenship but are not yet legal residents of Italy, you can use the emergency health services at no cost.   Once you are a registered legal resident you will be able to register with the Italian Health Care System.
If you're feeling overwhelmed, you're not alone.   This is a complicated issue.   Here's a helpful step-by-step guide.
These are 4 of the things I have discovered I cannot live in Italy without:
• Electrical Converters
• Health Insurance
You will obviously need to sort out transportation, housing, a work or residence visa, citizenship, taxes, banking, and other personal items.   
But I believe this list will help you with some of the things you may have easily overlooked or didn't realize you needed in the first place.   
Buon viaggio!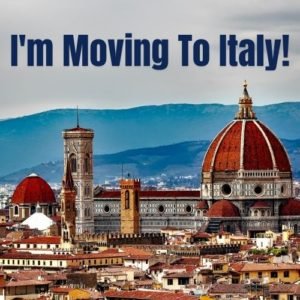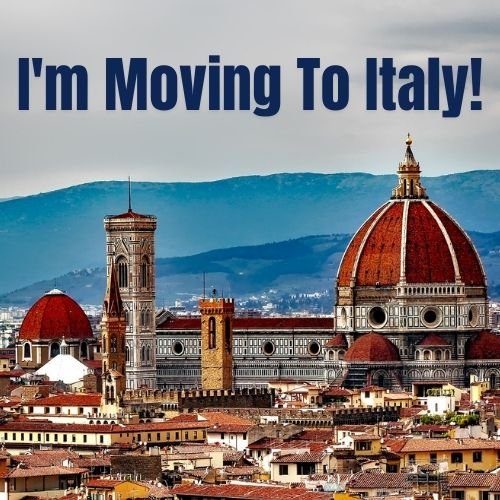 Dreaming of Moving to Italy?🇮🇹 - Get this FREE podcast & be INSPIRED by someone who moved from New York to Italy in 2020!
*By signing up for this Podcast you'll also be joining our mailing list through which we will keep you up to date on all things Italian!  We never sell your information and you can easily unsubscribe at any time.