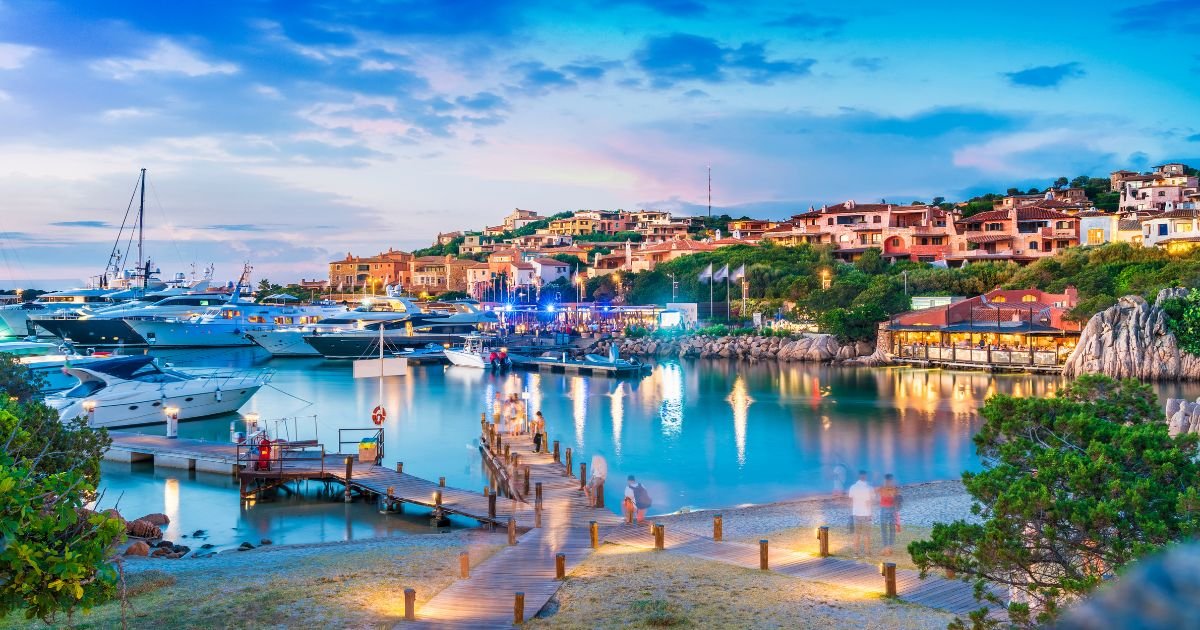 The 25 Best Hotels & Resorts Of Sardinia Italy
Whether you're planning your honeymoon, one of your many fabulous luxury holidays, or simply looking for the best family resort to make memories with your loved ones – this guide to some of the best resorts and hotels on the island of Sardinia will help you find the perfect place with the best beaches, country resorts and airport hotels to make your Sardinian vacation absolutely perfect!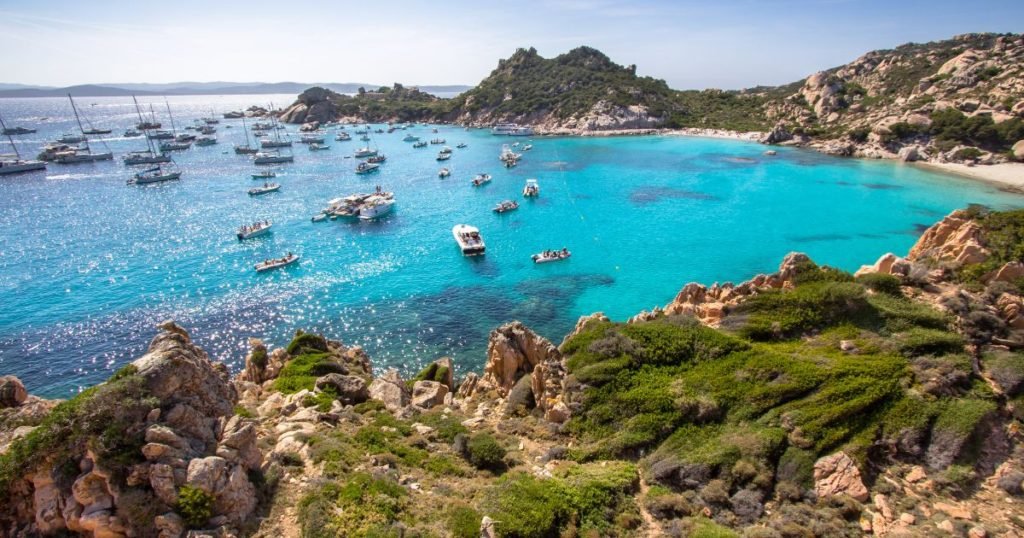 Overview
In this article, we will be focusing on the 25 Best Resorts and Hotels on the beautiful Italian Island of Sardinia.
We will break our list down into the following 3 general categories:
Best Beach Resorts
Best Country & Mountain Resorts
Best Resorts Near An Airport
We will also share the following very important information for anyone traveling to the island of Sardinia:
How To Get To The Island – Boat vs. Plane
The 3 Airports Of Sardinia
The 6 Sea Ports For Ferryboats To Sardinia
To Rent A Car Or Not?
Best Time Of The Year To Visit
A Brief History Of Sardinia
And 10 Interesting Facts About Sardinia
By the time you finish reading or scanning this article, you will be an official "Sardinia Expert".
Best Beach Resorts & Hotels
The Island of Sardinia has a coastline that is 1,849 km (1,149 mi) long with more than 200 of the world's most beautiful white sandy beaches.
Here are some of the island's best beach resorts and best hotels located right on the shoreline of the Mediterranean Sea with panoramic views, luxury villas, private pools, with direct access to the best white sand beaches.
Even though not all of the hotels and resorts on this list are 5-star properties, these are some of the best places on all of Sardinia's beaches, and the prices are not necessarily bank-breaking.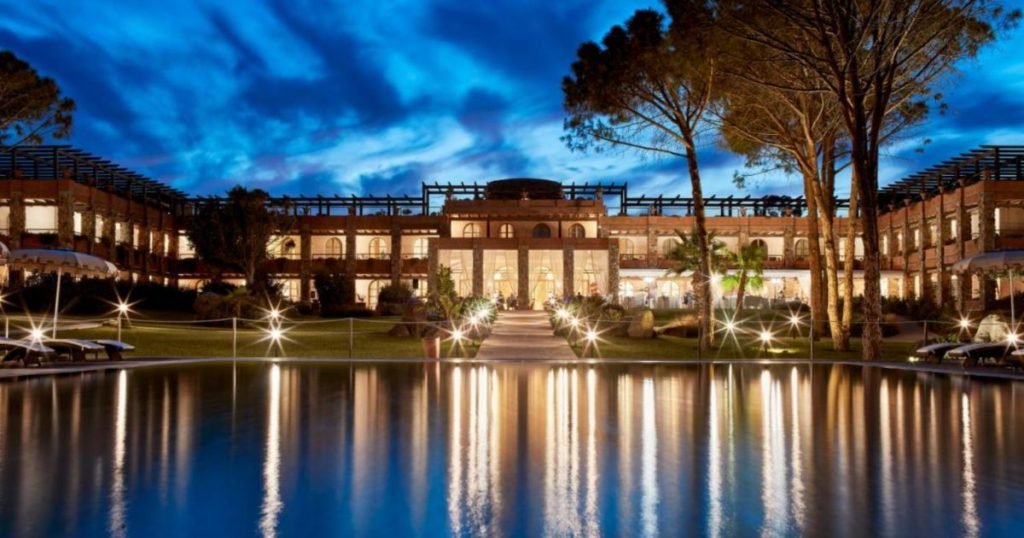 La Villa del Re is one of the most fabulous resorts on the Island of Sardinia and one of the highest-rated resort hotels in all of Italy.
Just a short 1-minute walk to the private beach, La Villa del Re offers water sports activities, as well as an outdoor restaurant and pool bar.   
Daily boat trips can be accessed within easy walking distance from your guest suite.
Couples in particular love this adult-only resort rating it 9.3 0ut of 10.
La Villa del Re is located just 10 minutes away from the towns of Cala Sinzias and Costa Rei.
Cagliari Airport is just a 1-hour drive away from the hotel.
Located on the exclusive North Coast of Sardinia in the elegant Cala Capra Park is the 5-star Capo d'Orso Resort.
This world-class hotel and resort boast a lush golf course, a private marina, and a fabulous spa.   The hotel is very near the famous Bear's Rock with its beautiful lighthouse. 
All of the pools at this stunning location are filled with Mediterranian seawater in multiple different temperatures with massage jets for the ultimate relaxation experience!
This absolutely fabulous 5-star boutique resort has 3 private villas and 19 private guestrooms and suites.
A few of the wonderful amenities this luxury property has to offer include a restaurant, lounge bar, spa, 2 outdoor swimming pools, helipad, visitable bio garden, Technogym machines, a fitness corner, equipped outdoor wellness path, free covered outdoor parking, free shuttle to the beach, charging column for electric cars, and E-Bikes Rental.
This stunning 6-hectare property is one of the true jewels of Sardinia's Emerald Coast!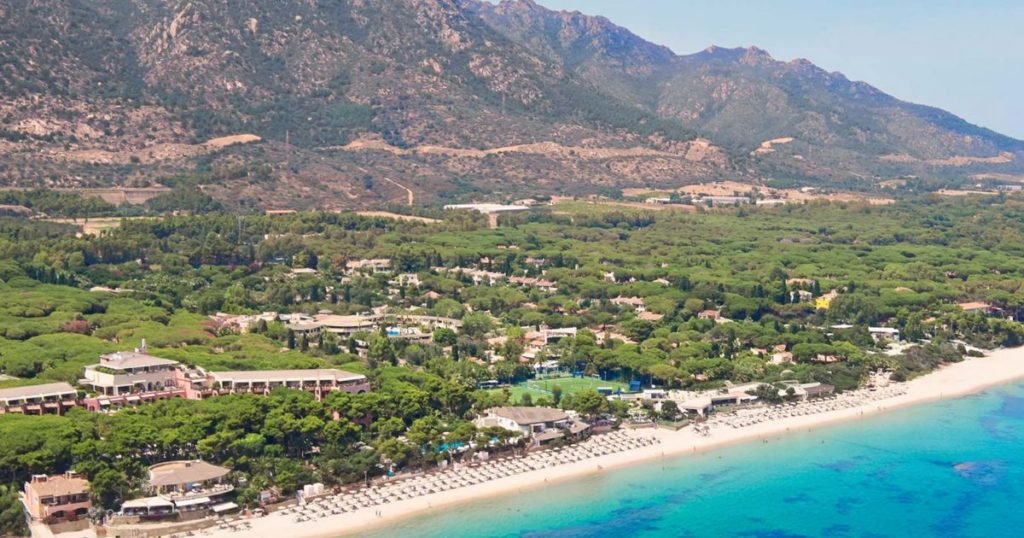 Amid spectacular tropical gardens on one of the world's most stunning white sand and emerald water beaches is the Forte Village Resort.
Unlike anywhere else on earth, this resort truly is its own village.   There are fabulous shops with some of the best luxury brands.   There are 21 incredible restaurants in the "village" with Italian and international cuisine.
There are countless private villas, suites, and guest rooms that you will never want to leave. 
And, of all the locations on this list, if you want to bring the whole family, there is no better place than this!   There are so many activities for children and families, at this resort, you will never have a dull moment.   
A truly one-of-a-kind location and experience!
5.) L'ea Bianca Luxury Resort
This hotel and resort are located on a hill overlooking the sea and the Maddalena Archipelago.   
The beach is a 3-minute walk from the hotel and it is one of the most beautiful beaches on the island of Sardinia.
There is a fabulous spa and wellness center with a gym, jacuzzi, and sauna.  The spa offers a wide variety of beauty treatments and massage options to make your vacation even more relaxing and rejuvenating.
The property is adorned with lush Mediterranian gardens which you can observe along with the emerald beaches from the balcony of your well-appointed suites and guest rooms.
The incredible restaurant offers traditional Sardinian and Italian dishes but international cuisines as well.
There is also a boutique that offers a truly fabulous shopping experience!
Couples rated this 5-star property very high – the perfect place for your honeymoon or a romantic getaway.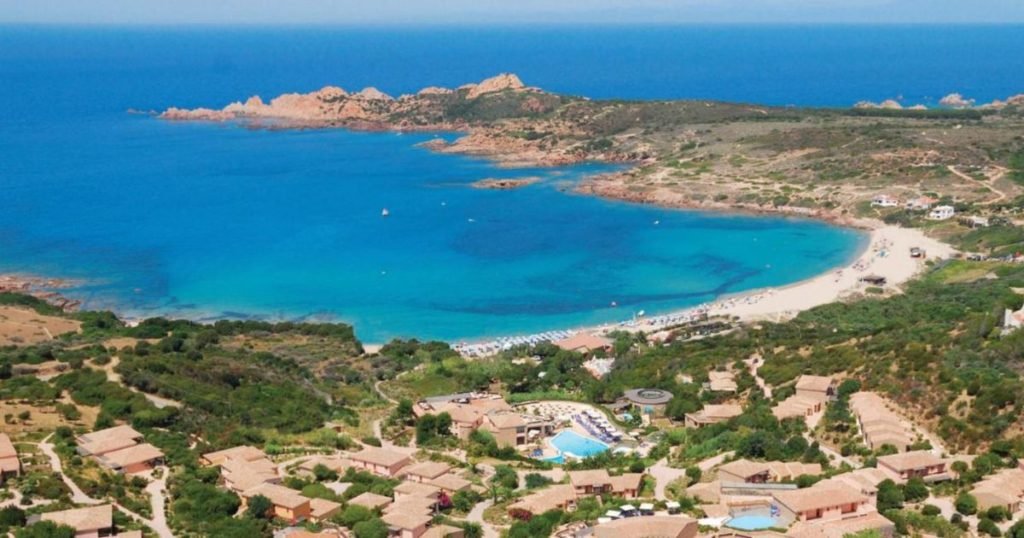 6.) Hotel Marinedda Thalasso & SPA
This incredible resort tucked into a private bay has one of the highest ratings by couples of any of the properties on this list.
One of the aspects that is most popular is the in-house spa and wellness center.
The Elicriso Spa has Finnish saunas, Turkish baths, and fresh saltwater pools.
The resort has 3 restaurants including "Punta Canneddi" with its signature candlelight à la carte menu.
This incredible hotel and resort is a 60 km drive from Sassari and a 90-minute drive from Alghero-Fertilia Airport.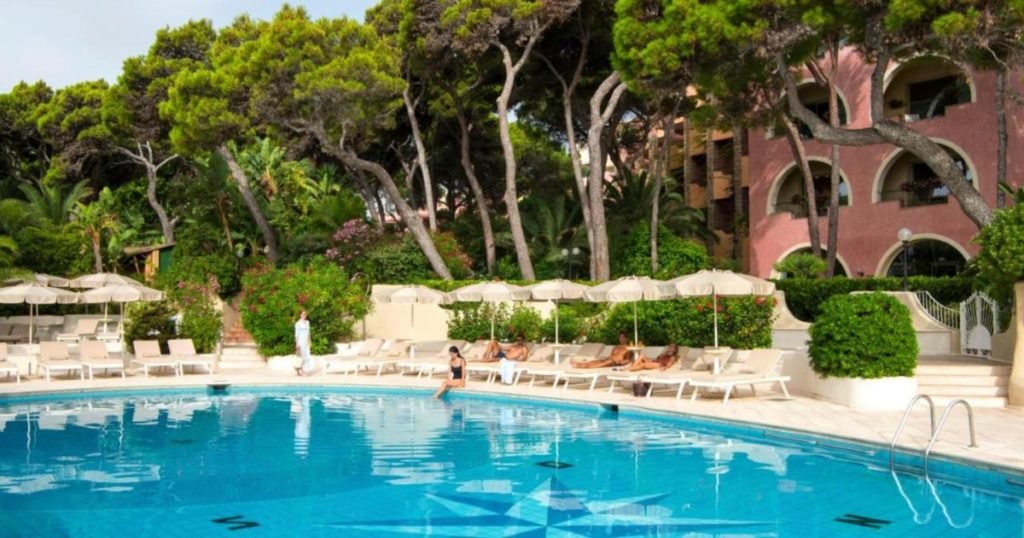 The elegant Hotel Castello is a Forte Village Resort property.   The hotel is located 45 km from Cagliari Airport and is one of the most family-friendly hotels on our list.
This property has access to the 21 restaurants of Forte Village not to mention the spas, children's activities, the waterpark, tennis courts, and the fabulous beach just a short walk with easy access from your beautiful hotel room!
The spacious rooms are furnished in the traditional Sardinian style and have balconies overlooking the beach.
The daily buffet breakfast is served by the beautiful outdoor pool.
8.) Faro Capo Spartivento
This very unique lighthouse property is 12 minute walk from the beach.
Located 5.6 mi from Domus de Maria, Faro Capo Spartivento offers a unique opportunity to stay in a working lighthouse with 2 outdoor pools, a restaurant, and an underground cinema.
Because this gorgeous property is on a hill overlooking the Mediterranian Sea, there is a shuttle service that takes guests to and from the beach.
The perfect exclusive property for couples looking for privacy in a stunning one-of-a-kind location.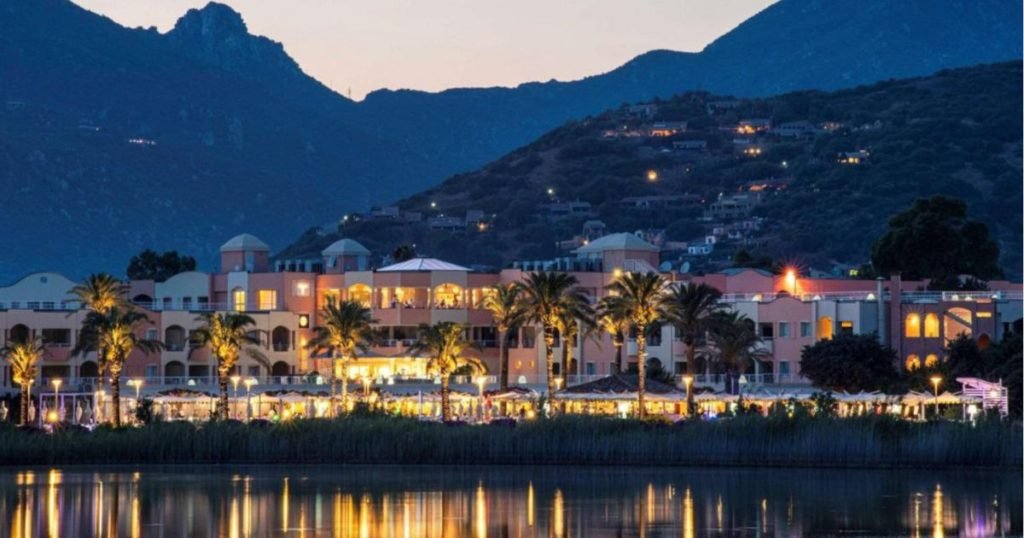 9.) Pullman Timi Ama Sardegna
This 5 star property is incomparable!   A 6-minute walk to the fabulous private white-sand beach in Villasimius.
Surrounded by Mediterranean greenery, Pullman Timi Ama Sardegna offers spacious rooms with balconies overlooking the garden or the bay, and a free outdoor pool and spa. 
Located in the heart of the beautiful city of Capo Carbonara Marine, Pullman Timi Ama is 55 km from Cagliari-Elmas Airport and a 10-minute walk from Timi Ama Beach, which can also be reached with the hotel's free shuttle.
The perfect couple's retreat in a location with so many wonderful shops, restaurants, and activities to make your vacation an unforgettable experience.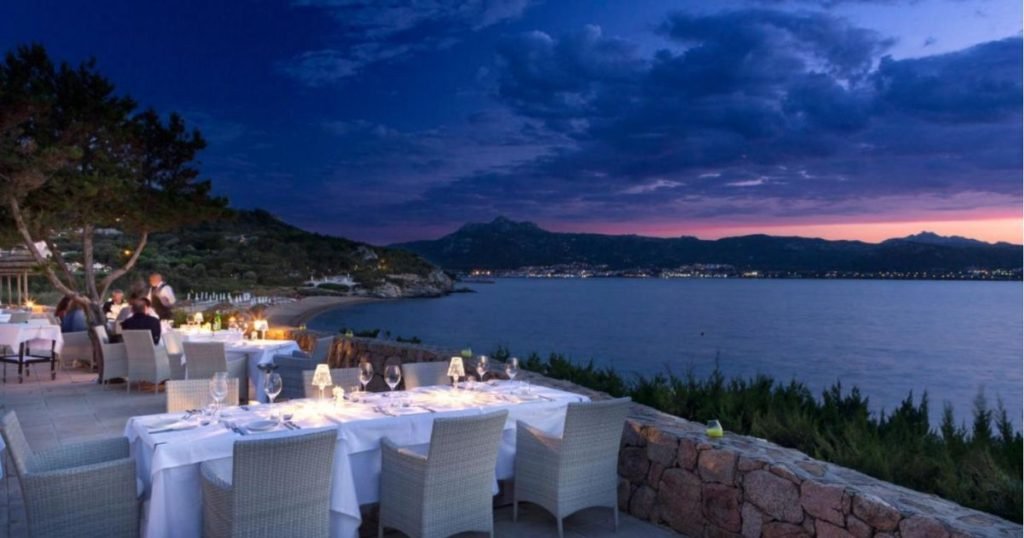 10.) Hotel La Rocca Resort & Spa
The beach restaurant at La Rocca Resort and Spa is a dining experience unmatched anywhere on the island.
Surrounded by olive groves and natural Mediterranean beauty, La Rocca includes an indoor and outdoor swimming pool as well as an all-inclusive wellness center where you will find a sauna, a Turkish bath, a Kneipp path, sensory showers, and a relaxation area with heated benches.
On the private beach, you will enjoy free sunbeds, umbrellas and beach towels.
The free shuttle will also allow you to reach the center of Baja Sardinia. 
The beautiful and popular seaside town of Porto Cervo is just a 10-minute drive away.
The perfect 5-star resort for a couple's vacation.
Best Beach Resorts & Hotels Recap
La Villa del Re (The House Of The King)
Hotel Capo d'Orso
Hotel Li Finistreddi
Forte Village Resort
L'ea Bianca Luxury Resort
Hotel Marinedda Thalasso & SPA
Hotel Il Castello
Faro Capo Spartivento
Pullman Timi Ama Sardegna
Hotel La Rocca Resort & Spa
Best Country & Mountain Resorts & Hotels
While Sardinia is most famous for its gorgeous beaches, there are some stunning hilltop hotels and country inns in the Sardinian countryside where you can have very different and wonderful experiences.
In the hills and countryside, there are unexpected island activities like horse riding and visiting some of the historic sites of the island which have been there for thousands of years.
While some of these locations may still have lovely sea views, these are some charming alternatives to the experience of a luxury hotel on the beach.
In 1975, famous Italian singers Fabrizio De André and Dori Ghezzi bought the Agnata estate.
The 150-acre property was abandoned and mostly in ruins before the famous couple began to restore the estate and make it the fabulous place it is today.
Starting in the 1990s the couple began to open up the property to guests.   
The property was sold following Fabrizio's death in the late 90s but the property today is more beautiful than ever.
This private boutique country estate is the perfect place to rest and rejuvenate on the island of Sardinia! 
As fabulous as the beaches of Sardinia are, this mountain resort is so special you won't even miss the shore!
Su Gologone is not simply a hotel – it is a total experience you won't soon forget.   
While one could attempt to describe this remarkable place words can't do this resort justice.   
Click the button below to visit Su Golone's beautiful website to see just how spectacular this place is for yourself!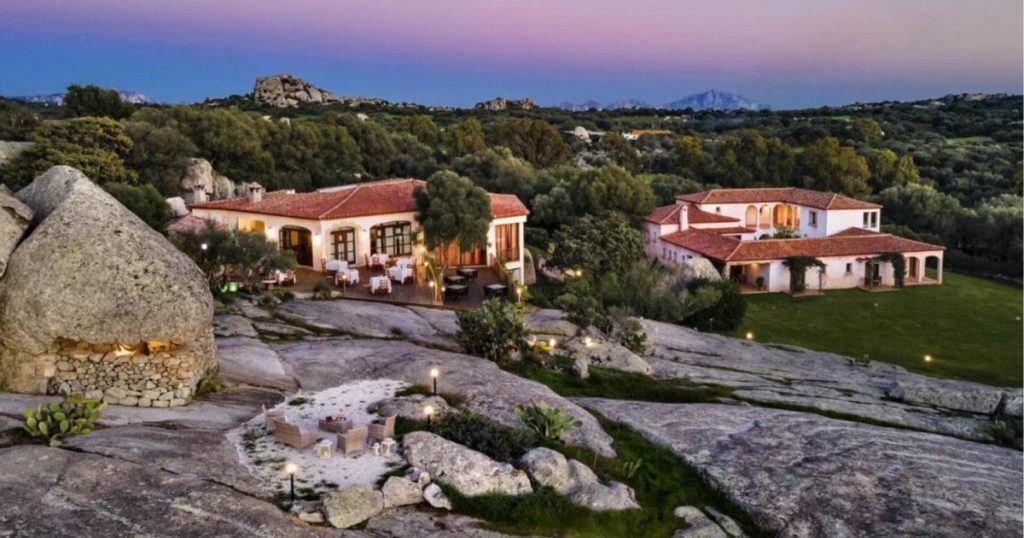 This family-owned estate turned hotel, set in the Sardinian countryside, is the perfect escape from reality.
The family farm sells its own homemade wine, salami, as well as, grappa and limoncello.
Although only a 15-minute drive to the coast, this resort with a spa and fabulous restaurant will be hard to leave.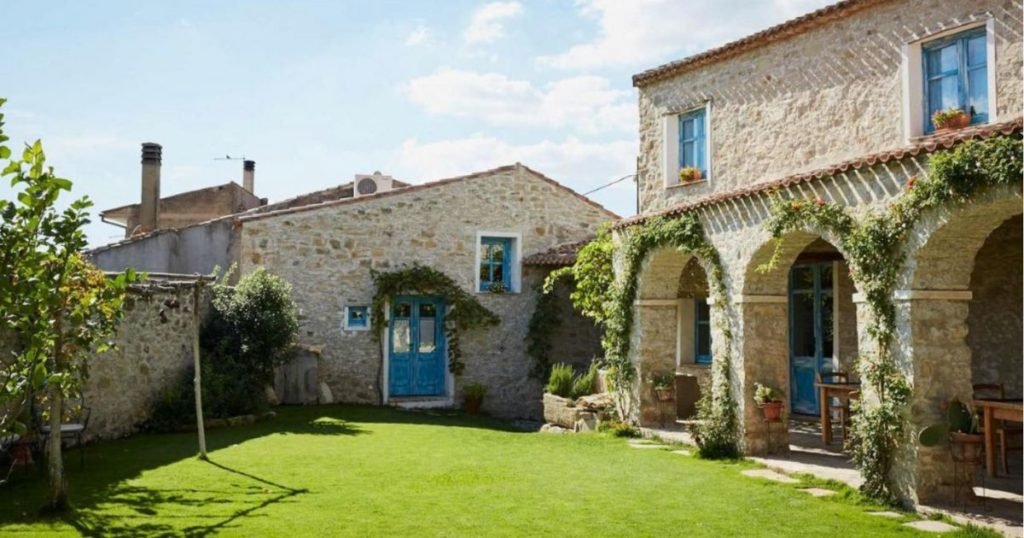 This charming rustic property has spacious rooms, with wood-beamed ceilings and stone walls.
One of guests' favorite things about this country inn is the wide variety of home-grown and homemade cuisine offered on the daily menu.
Every morning handmade cakes, hams, and cheeses are served along with local fruit for breakfast.
The UNESCO World Heritage Site "Su Nuraxi" is only 6.2 miles away.
Couples rated this location 9.0 out of 10 for romantic Sardinian hotels.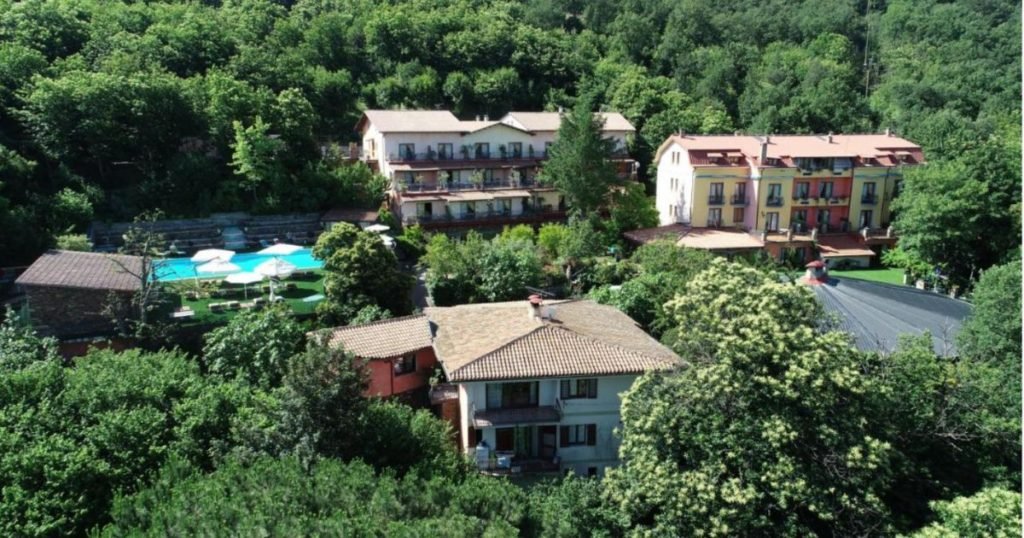 Whether you're mountain bike riding on the trails in the nearby hills, on a Jeep excursion, canoeing or kayaking on a nearby lake, or playing tennis on one of the courts you're guaranteed to have plenty of activities to keep you busy at Sa Mauvara!
Set at the foot of the highest mountain in the Gennargentu National Park, this country resort is the perfect place to be active or to just lay on a lounge chair by the pool.
The guest rooms are dreamy and the award-winning restaurant is famous for its regional cuisine of fish and meat specialties.   The wine list is mostly local wines from the island and they are sure to impress even the most discerning palate.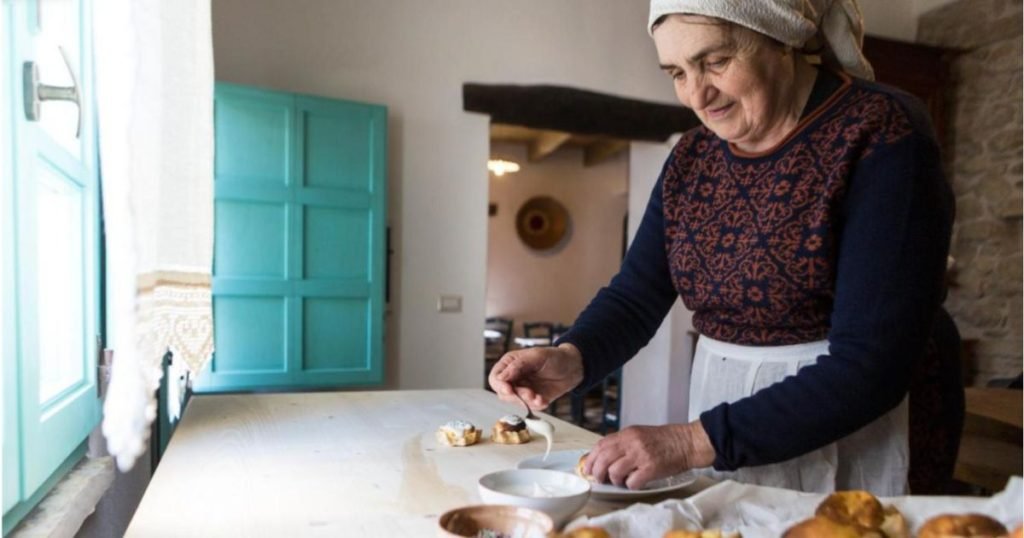 This charming boutique property is set in a historic village in a quiet part of Sardinia. 
The charming guest rooms are decorated with choice antique pieces, exposed stone walls, and simple muslin curtains.
The homemade meals are a real treat made in a truly authentic Sardinian style.
Horse riding and hiking are favorite guest activities.
The Cagliari Elmas Airport is only 32.9 miles away.
Best Country & Mountain Resorts And Hotels Recap
L'Agnata di De Andre
Su Gologone
Tenuta Pilastru
Domu Antiga
Hotel Sa Muvara
Cortis Antigas
Best Resorts & Hotels Near An Airport
Sardinia has 3 main airports. All of these locations are a very short distance to either the Cagliari, Olbia, or Alghero Airports.
Whether you need a hotel for the first or last night of your vacation or if you simply want to stay at a lovely spot on the beach that has a shuttle service or is a short drive in a taxi away from your airport – these hotels are some of our favorites and have some of the highest ratings by guests!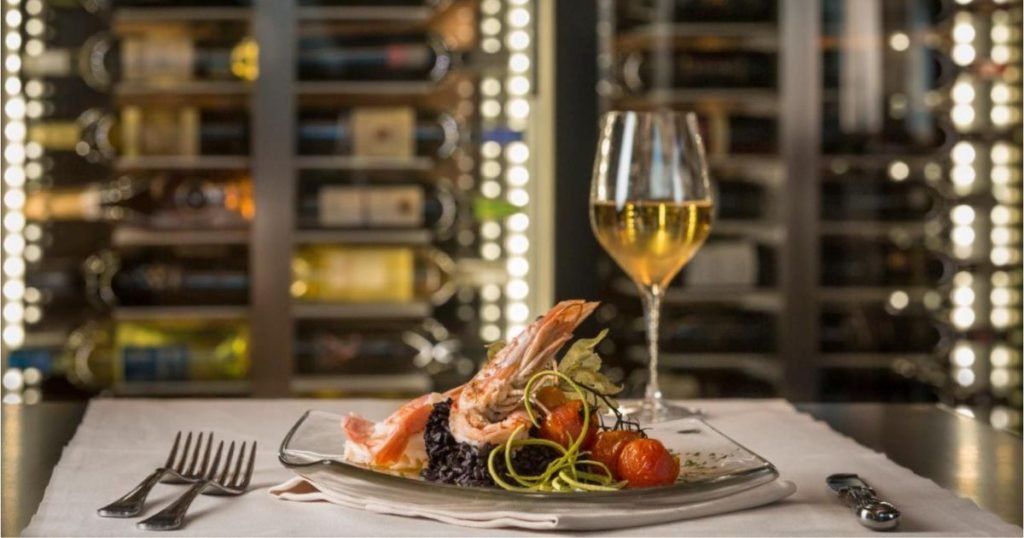 1.) Hotel Regina Margherita (Cagliari Airport)
Set in Cagliari's historic center, Hotel Regina Margherita features modern rooms with satellite TV and a hydromassage shower or bath.
The adjacent garage is available free of charge for hotel guests.
The Regina Margherita is surrounded by excellent restaurants, bars, and shops. Cagliari Cathedral and the harbor are a 10-minute walk away.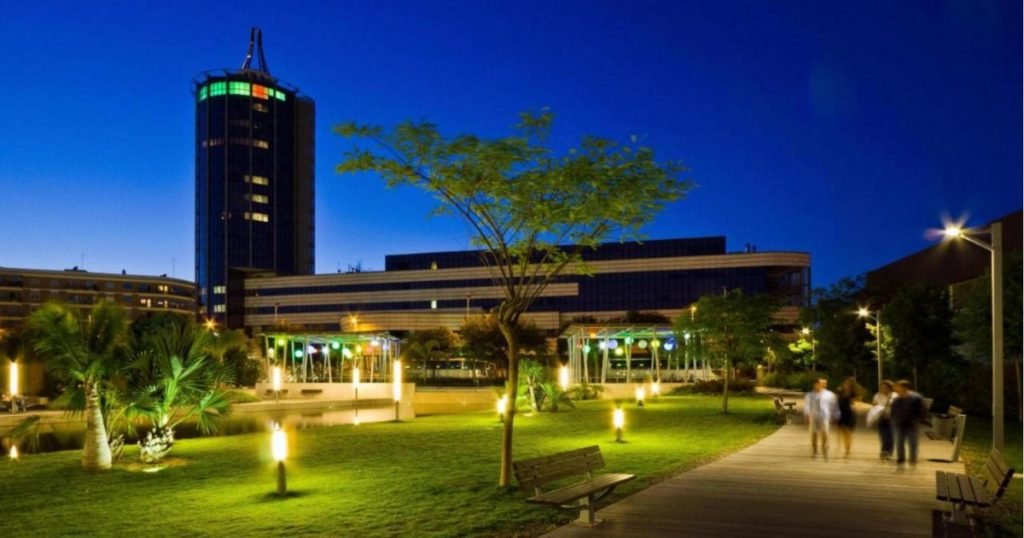 2.) T Hotel (Cagliari Airport)
T Hotel is a modern hotel set in central Cagliari, opposite the Lyric Theatre.
A full English breakfast is served each morning and the bistro is open for snacks and hot dishes at lunch.
The Cagliari-Elmas Airport is 6.2 miles away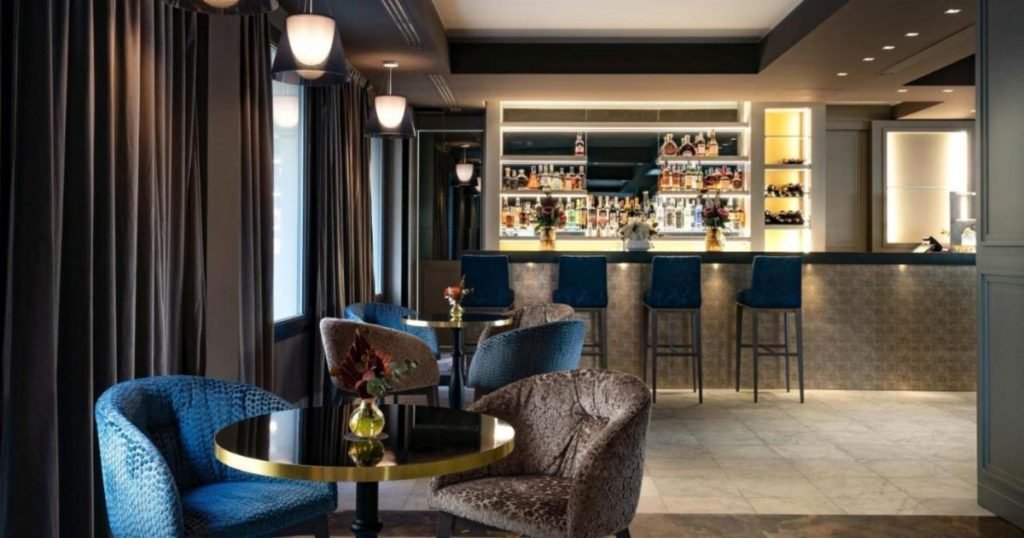 3.) Palazzo Doglio (Cagliari Airport)
This lovely hotel is a 10-minute drive from Poetto Beach and 0.9 miles of Sardinia International Fair, Palazzo Doglio offers rooms in Cagliari.
Cagliari Elmas Airport is only 5.6 miles away.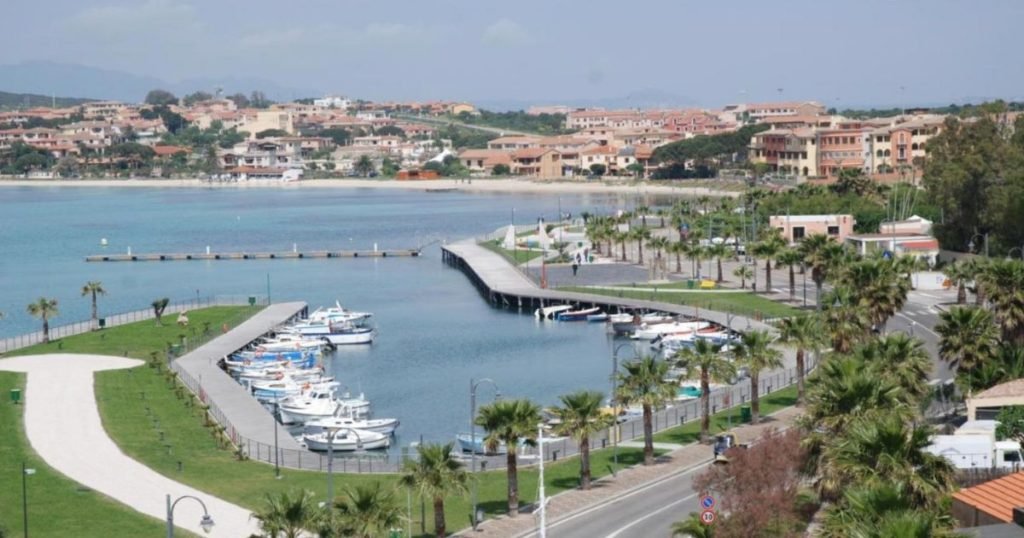 4.) Hotel La Lampara (Olbia Airport)
This property is 9 minutes walk from the beach. 
The Olbia-Costa Smeralda Airport is just 12.4 miles away.
Breakfast at La Lampara is served out on the small terrace in warm weather.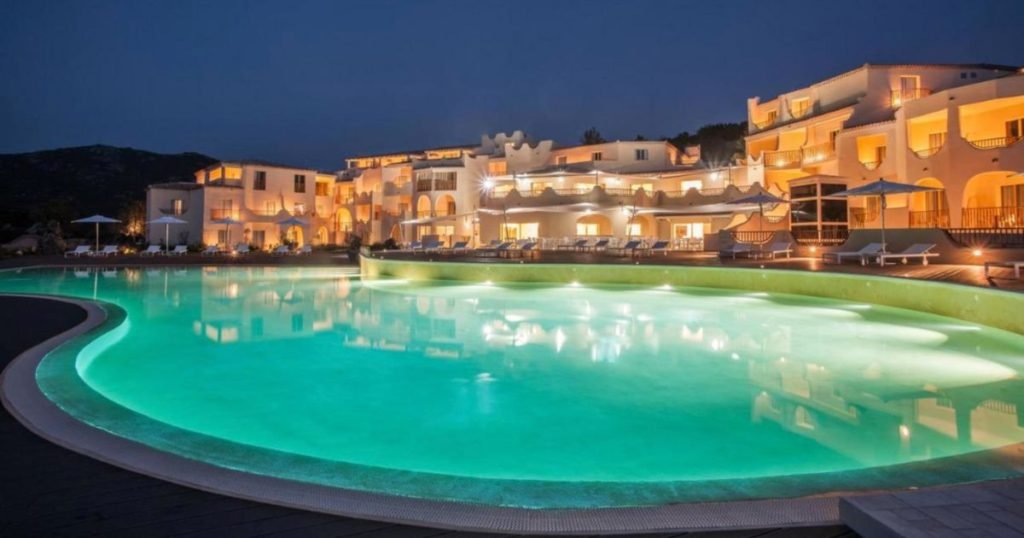 5.) Hotel CalaCuncheddi (Olbia Airport)
This property is only a 1-minute walk from the beach.
Hotel CalaCuncheddi has an outdoor pool, a spa, and an à la carte restaurant.
Some of the other facilities offered include a garden and a spa with a Turkish bath, a sauna, spa showers, and a hot tub.
The hotel is a 15-minute drive from Costa Smeralda Airport and the Isola Bianca Harbour is only  8.7 miles away.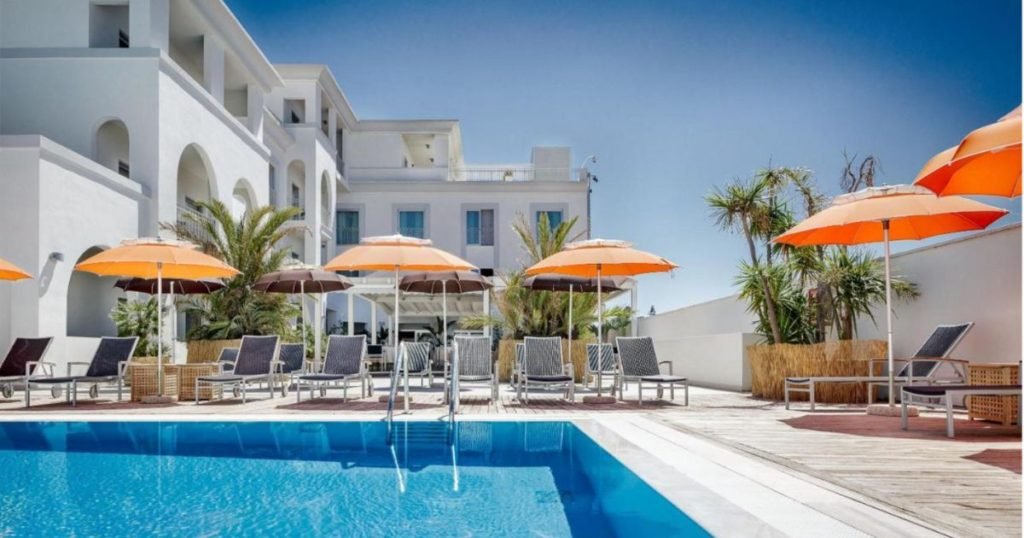 6.) Jazz Hotel (Olbia Airport)
Set between Olbia center and Costa Smeralda Airport, Hotel Jazz is well connected to all of the main attractions of the area, plus the island's main roads.
The swimming pool lounge is absolutely fabulous!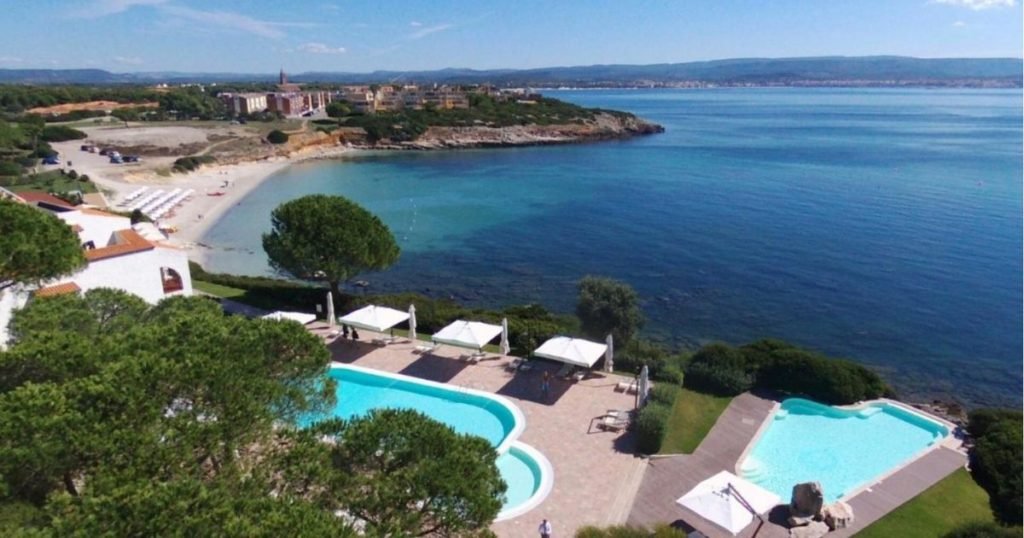 7.) Hotel Punta Negra Alghero (Alghero Airport)
The 4-star Hotel Punta Negra offers amazing views of the Mediterranean Sea from its 2 outdoor pools and is almost too nice to be an "airport hotel".
The hotel offers many outdoor activities, such as horse riding, diving, and windsurfing.
Alghero Fertilia Airport is a 10-minute drive away.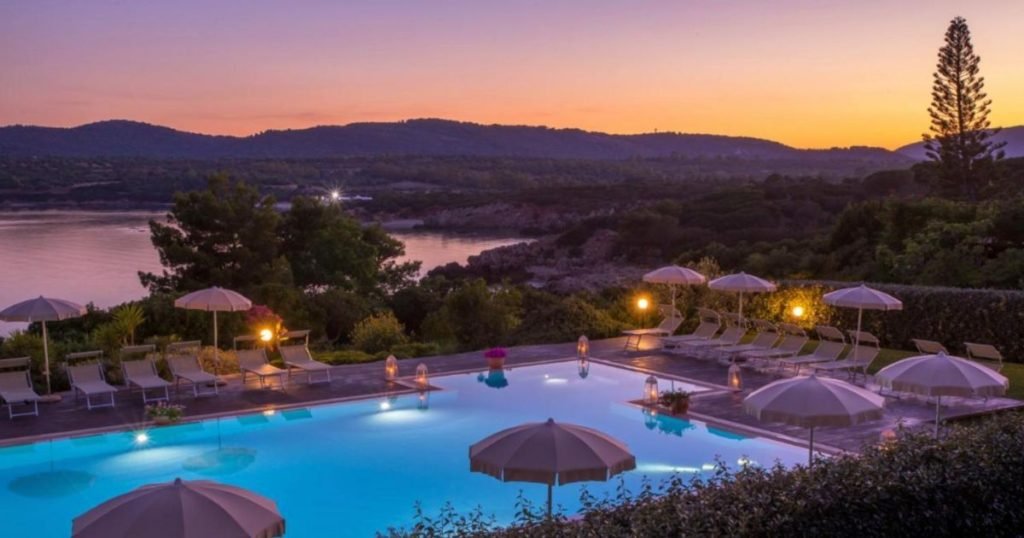 8.) Hotel dei Pini (Alghero Airport)
This property is a 1-minute walk from the beach and is set directly on Bombarde Beach and part of the Porto Conte Regional Park.
The restaurant has a beautiful view of Alghero Bay.
Water sports equipment can be hired on the beach and guests can take part in windsurfing and sailing lessons, and massages and wellness treatments can also be booked at the hotel.   
There is also a beautiful large pool and a fitness center in the hotel.
The hotel is 5.6 miles from both Alghero Fertilia Airport as well as the historical center of Alghero.   The hotel also offers free parking to all guests.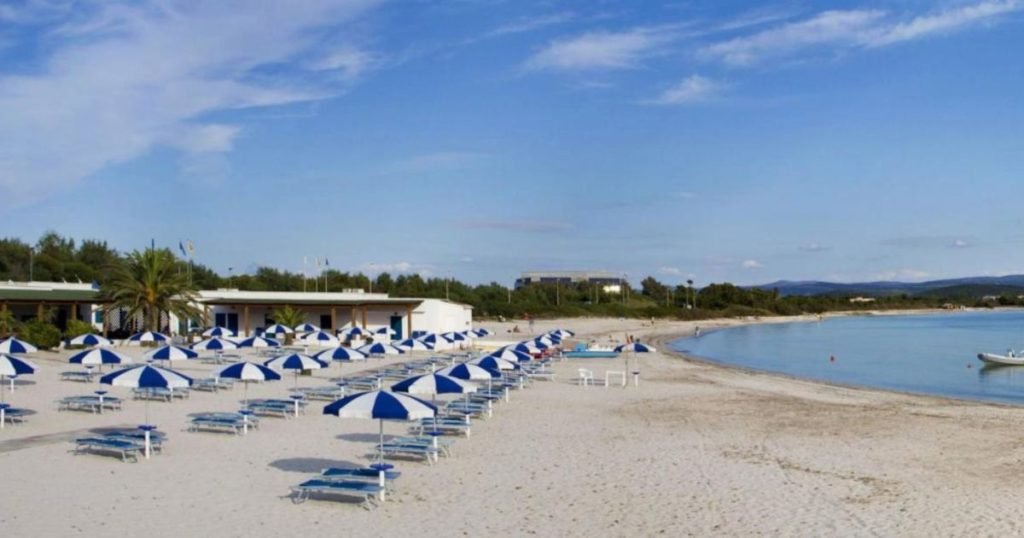 9.) Vel Marì Rooms on the Beach (Alghero Airport)
This charming beach bum-style hotel is a great place to reach the closest airport which is Alghero, 2.5 miles from "Vel Marì Rooms on the Beach" and the property offers a paid airport shuttle service.   
While this may not be the poshest hotel on our list, the affordable price and prime location make it a great choice and a very good option for an airport hotel!
Best Resorts & Hotels Near An Airport
Hotel Regina Margherita (Cagliari Airport)
T Hotel (Cagliari Airport)
Palazzo Doglio (Cagliari Airport)
Hotel La Lampara (Olbia Airport)
Hotel CalaCuncheddi (Olbia Airport)
Jazz Hotel (Olbia Airport)
Hotel Punta Negra Alghero (Alghero Airport)
Hotel dei Pini (Alghero Airport)
Vel Marì Rooms on the Beach (Alghero Airport)
Bonus!
Additional Highly-Rated 5 Star Hotels & Resorts Include:
Hotel Pitrizza
Arbatax Park Resort
Colonna Resort
Hotel Romazzino
Villa las Tronas Hotel
Villa del Parco
Hotel Laguna
La Maddalena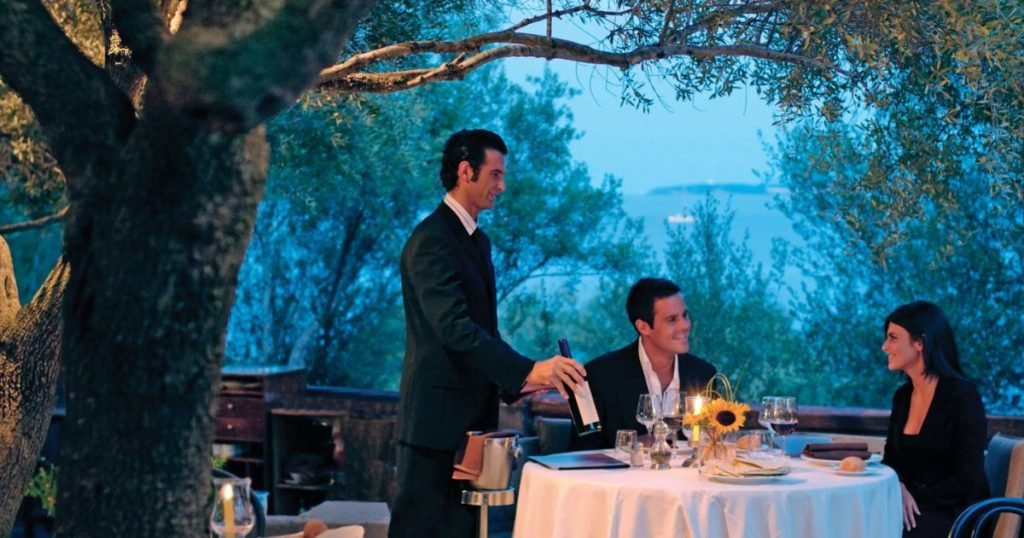 Your Sardinia Travel Guide
How To Get To The Island – Boat vs. Plane
The 3 Airports Of Sardinia
The 6 Sea Ports For Ferryboats To Sardinia
To Rent A Car Or Not?
Best Time Of The Year To Visit
10 Interesting Facts About Sardinia
How To Get To The Island Boat vs. Plane
There are two ways to reach Sardinia – by boat or by plane.
If your resort is near an airport and offers a shuttle service to and from an airport, then flying to the island from mainland Italy is the best way to arrive.
If you want to take your own car or a car you have rented on mainland Italy with you to Sardinia, then a ferry boat is the best way to arrive.
The 3 Airports Of Sardinia
Cagliari Airport
Olbia Airport
Alghero Airport
The 6 Sea Ports For Ferryboats To Sardinia
Cagliari
Arbatax
Olbia
Golfo d'Aranci
Porto Torres
Santa Teresa Gallura.
Whether you rent a car or not depends on the type of vacation experience you are interested in.
While a car certainly gives you the most freedom on the island, if you're planning to spend all your time at a resort, a car most likely is not required.
If you have a car on the mainland and plan to take a ferry boat to the island, you can simply drive your car right onto the ferry, and then you will have your car with you on the island with total freedom to explore the wild west coast, the sunny south coast, or the posh northeast coast.
Best Time Of The Year To Visit Sardinia
While Sardinia is beautiful year-round, it is exceptionally beautiful during the summer months.   However, if you want to avoid the tourist crowds, spring or fall are some of the best seasons with the best weather.
It should be noted that the water is warmest on Sardinia's beaches from May – September.
A Brief History Of Sardinia
Sardinia is spelled "Sardegna" in Italian.   Second in size only to Sicily among the islands in the Mediterranean Sea.
The island is 120 miles (200 km) west of the mainland of Italy, and 7.5 miles (12 km) south of the neighboring French island of Corsica.
 The capital of Sardinia is Cagliari. 
The Sherden people were one of the traveling "sea people" tribes who lived and fought in Egypt in the 13th and 12th centuries BC and settled in Sardinia, and they were the ones who gave the island its name.
Archaeological evidence has revealed the presence of Phoenician trade settlements along the Sardinian coasts from the 9th or 8th century BC.
Phoenician shippers and traders were mainly interested in Sardinian mines, and they founded trading posts at such sites as what is now Cagliari.
The Greeks attempted to colonize the island in the early 6th century BC.
 In 500 BC, Carthaginians began their military conquest of the most productive parts of Sardinia, driving the Proto-Sardinians into the mountains.
The Romans captured Sardinia in 238 BC and the island, along with Corsica, became yet another jewel in the crown of the growing Roman Empire for the next several 100 years until the eventual fall of the Roman Empire.
In 1861, Victor Emmanuel II was proclaimed king of Italy, and the island became part of the new unified Italian state.
Sardinia's distinct language and culture as well as its geographic isolation from the Italian mainland made it something of a forgotten province for the next many decades.
In 1940, the island's airfields were used as bases for attacks in the Mediterranean.
On September 18, 1943, Italian forces, newly aligned with the USA and allies, expelled the last of the German troops from the island liberating it from the Fascists and Nazis.
In 1948 Sardinia finally became one of Italy's 20 self-governing regions of Italy.
Agriculture and tourism remain some of the island's most important industries.
Wheat, barley, grapes, olives, cork, and tobacco are all cultivated on the island.
The fishing of tuna, lobster, and sardines is also a very important industry.
There are petroleum refineries and petrochemical complexes as well as food processing, textile, and leather production on the island.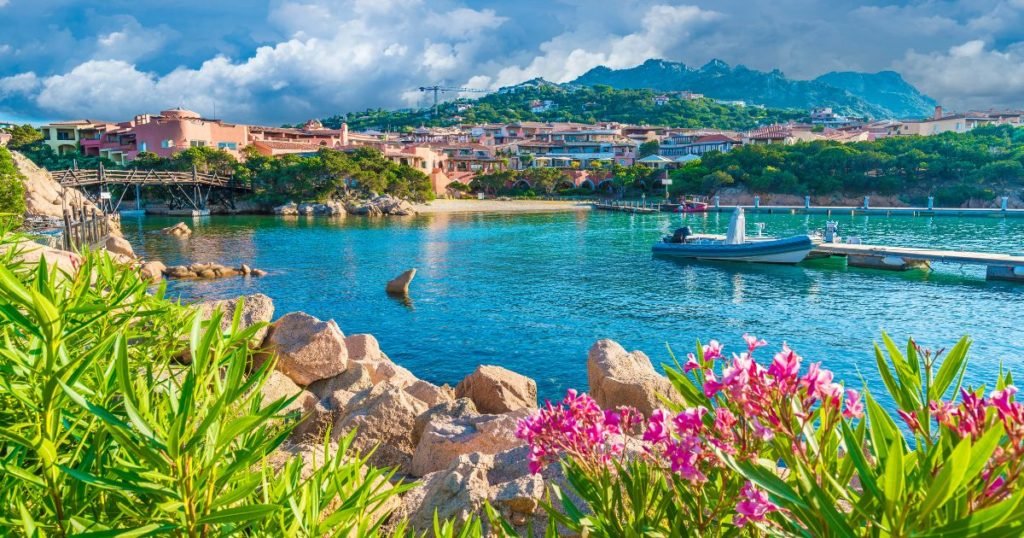 10 Interesting Facts About Sardinia
1.) Sardinia is 1 of the 5 "Blue Zones" in the world. A "Blue Zone" is a location where people regularly live to more than 100 years old.
2.) The Island of Sardinia is the second largest island in the Mediterranean Sea with more than 9,300 square miles – the largest is the Italian island of Sicily.
3.) 25% of the Island is protected – there are 3 national parks, 10 regional parks and 60 wildlife preserves on the island – all are worth a visit.
4.) 13% of the island is covered in mountains and hills.  The highest point is Punta La Marmora at 1,834m (6,017 feet).
5.) The island is home to a population of 120 wild "white" albino donkeys who roam the island freely.
6.) More than 300 unique species of plants are found only on the island of Sardinia.
7.) There are over 300 caves on the island.
8.) Sardinia produces 80% of Italy's cork. Made from the bark of "Cork Oak" trees the 20,000 tons of cork the island produces each year is used to create wine corks, shoes, musical instruments, baseballs, and many other objects.
9.) The Costa Smeralda, or "Emerald Coast" at the northeast tip of the island of Sardinia is the most expensive location in all of Europe to buy a home.
10.) Due to recent discoveries, some believe that Sardinia was home to the lost city of Atlantis – the wealthy lost city described by Greek philosopher Plato.
Thank you for reading and sharing:
The 25 Best Hotels & Resorts Of Sardinia Italy – Your Ultimate Guide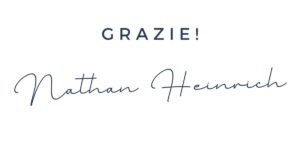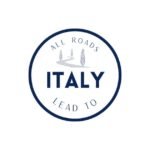 From Italy, Europe & Worldwide With Your Own Phone - No Roaming Plan From Your Carrier Required!
Blocks Hackers Unlocks Streaming Services Worldwide Blocks Big Tech From Tracking You Protects While Using Public Wifi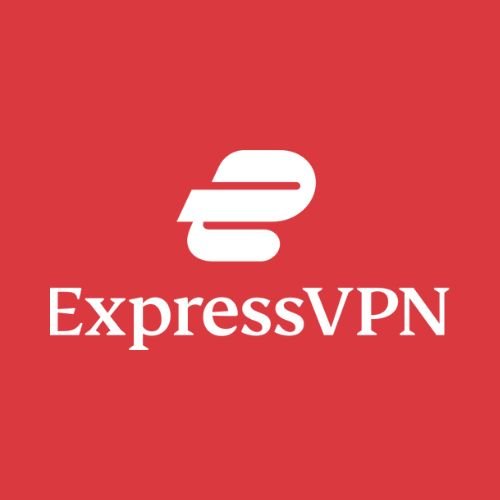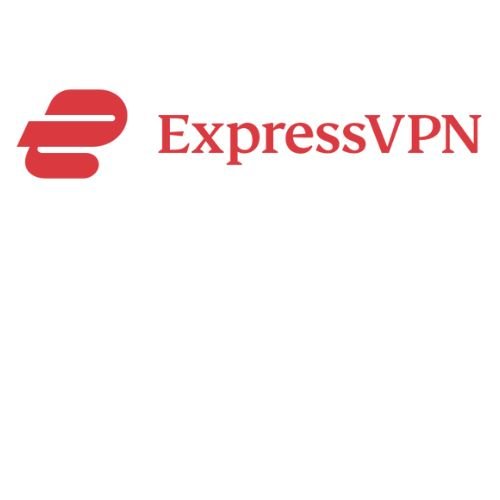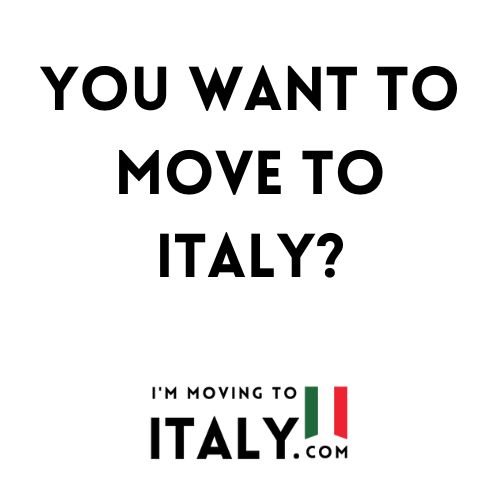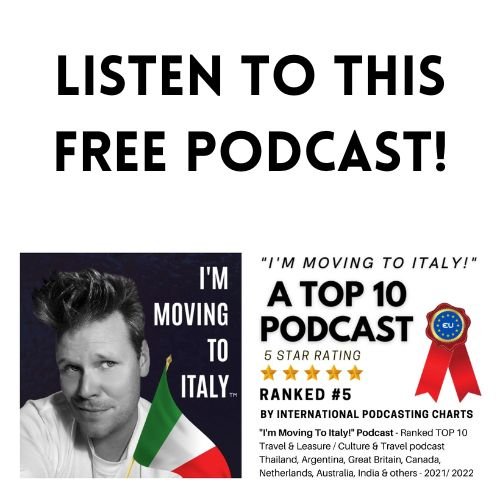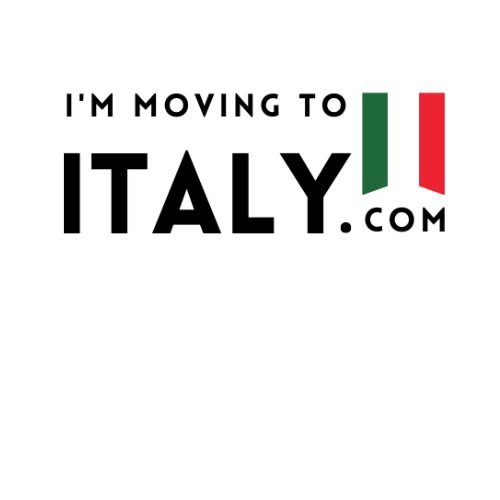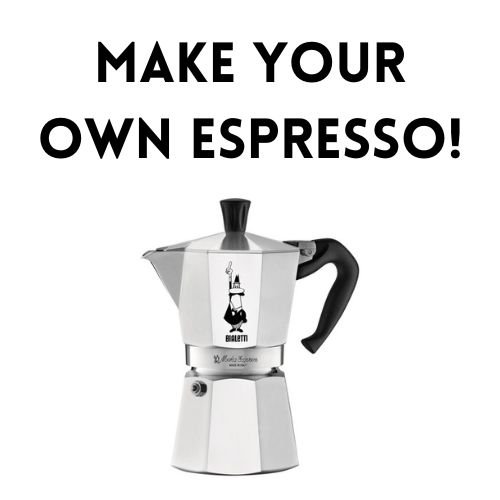 The World's Best Language Learing Program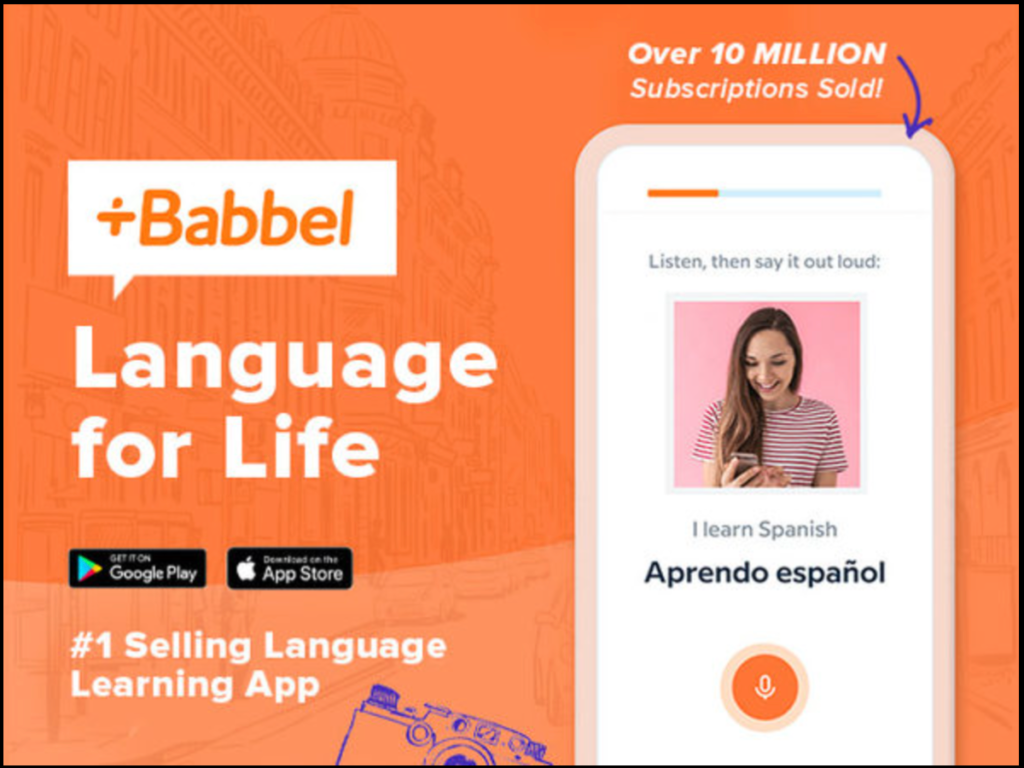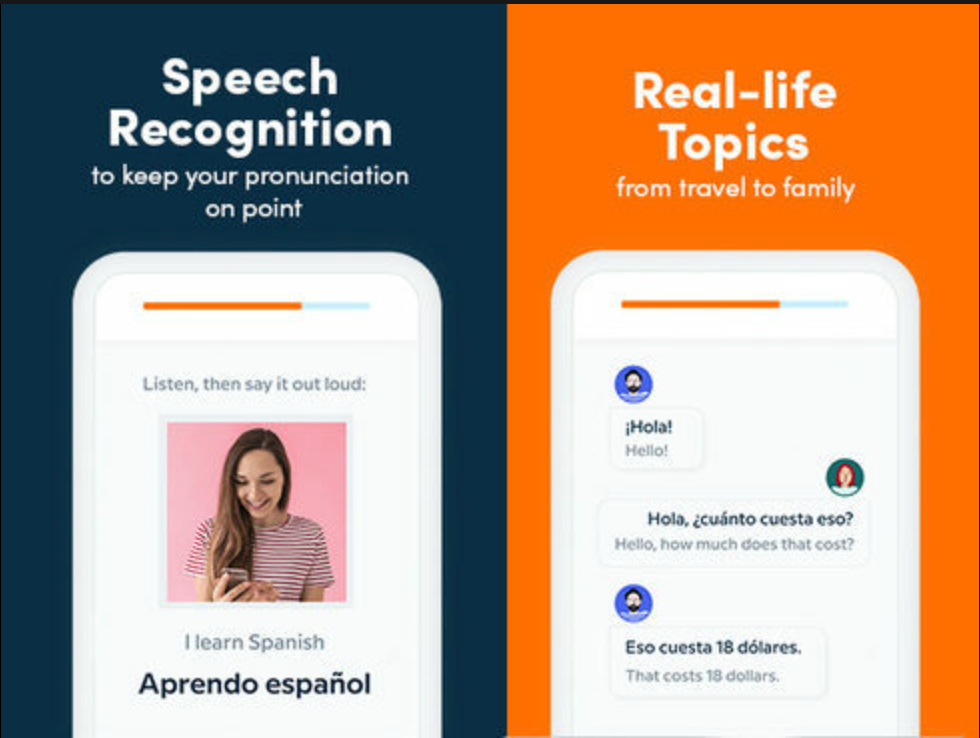 Learn Italian, French, Spanish, and many other languages!
Better than Duo Lingo, Rosetta Stone, Pimsleur and others!