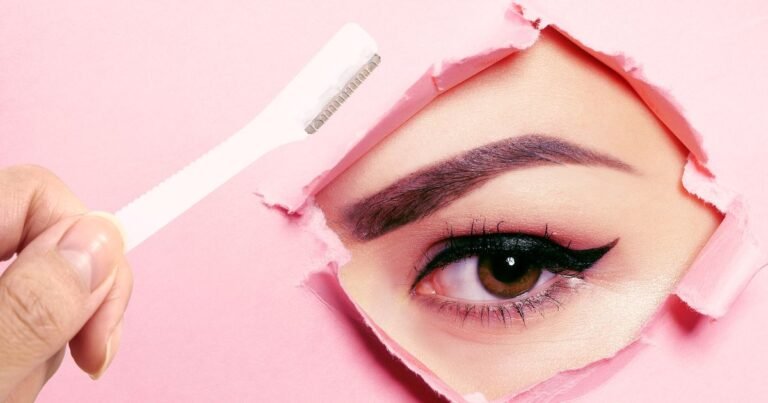 Can You Bring Eyebrow Razors On A Plane?
Your Complete Guide To Taking Razors On Your Next Flight
If you are planning to travel by air and are unsure if you are allowed to bring eyebrow razors on a plane, the good news is that you can, but with a few restrictions.
With so many different types of razors on the market now, and with each airline and country having its own unique rules on the topic it can be a confusing topic.
But in this article, we will make it clear what you are and are not allowed to bring on board a plane.
We will also discuss the types of razors and what you need to know before packing them in your checked baggage or hand baggage.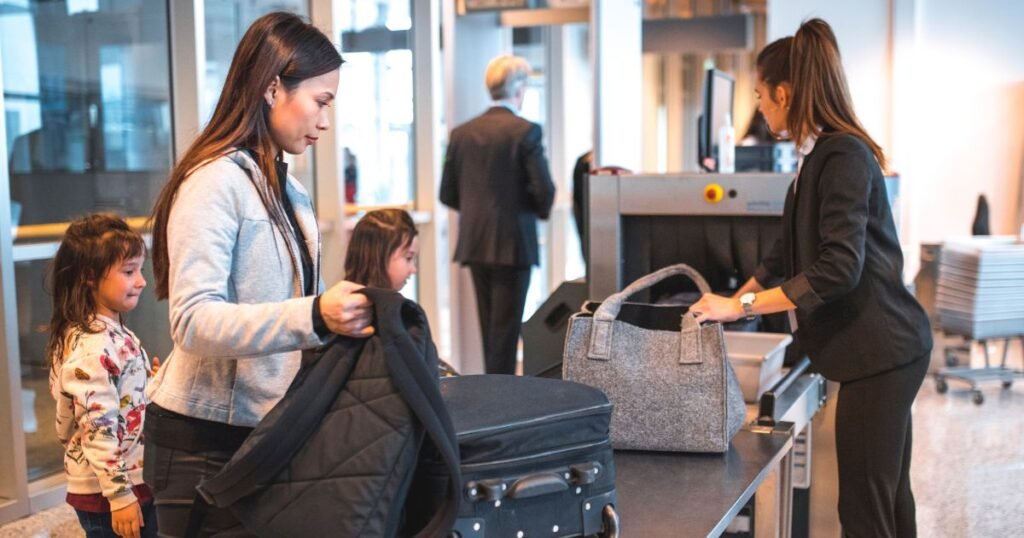 Eyebrow razors are small handheld razors that are uniquely designed for trimming and shaping eyebrows.
There are both manual and electric types of eyebrow razors.
The good news is that many types of eyebrow razors are allowed in both carry-on and checked bags.
Keeping in mind that, under TSA rules, certain types of electric razors and razors with straight edges and replacement blades may not be permitted in your carry-on bags.
To avoid any issues with airport security, you are advised to pack electronic razors in your checked bags when possible.
Pro tip:
Because your flight will only last for hours but your time at your destination will last days or weeks, not having your eyebrow razor with you in your hand luggage during the flight most likely won't inconvenience you.
However, if you try to bring your eyebrow razor in your carry-on bag into the cabin of the plane with you and it gets confiscated by airport security for being an unapproved type of razor, this would inconvenience you greatly.
So, to be on the safe side, whenever possible, pack any and all sharp items you may be in doubt about in your checked luggage to ensure that they will arrive safely with you to your final destination.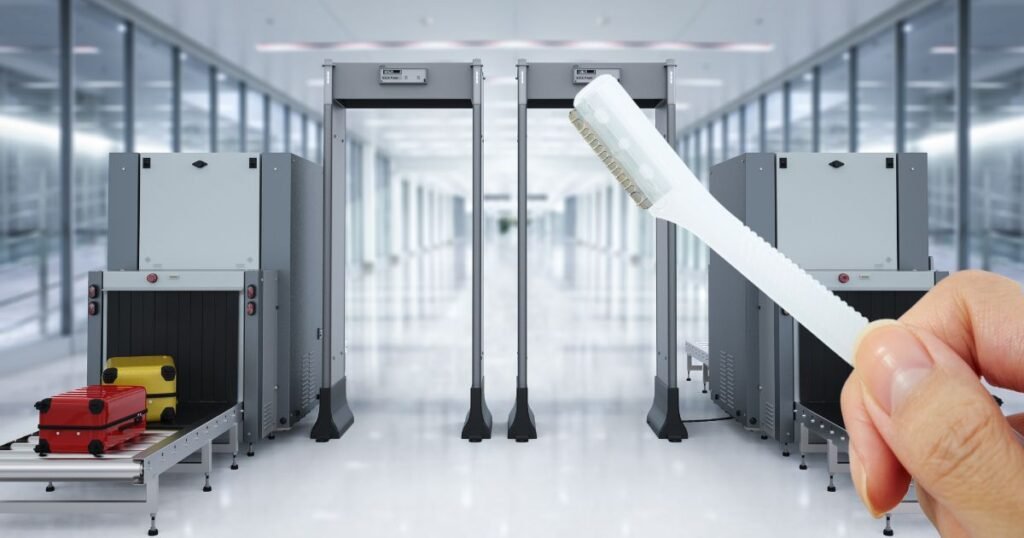 Electric Razorts and Cartridge Razors
Fortunately, nearly all electric razors are allowed on planes. These are the types of razors that are typically used for shaving facial and body hair. Electric facial razors and beard trimmers are typically allowed in both your carry-on and checked luggage.
However, if you are traveling with cartridge razors with removable blades you must make sure to pack them in your checked bag.
If you forget this very strict rule and attempt to carry them through an airport security checkpoint, not only will they be confiscated but you may find yourself in trouble with airport security.
Be sure to check with the TSA (transportation security administration) and your airline to learn what type of electric shaver or other electronic devices and cartridge razors are allowed in airplane cabin luggage.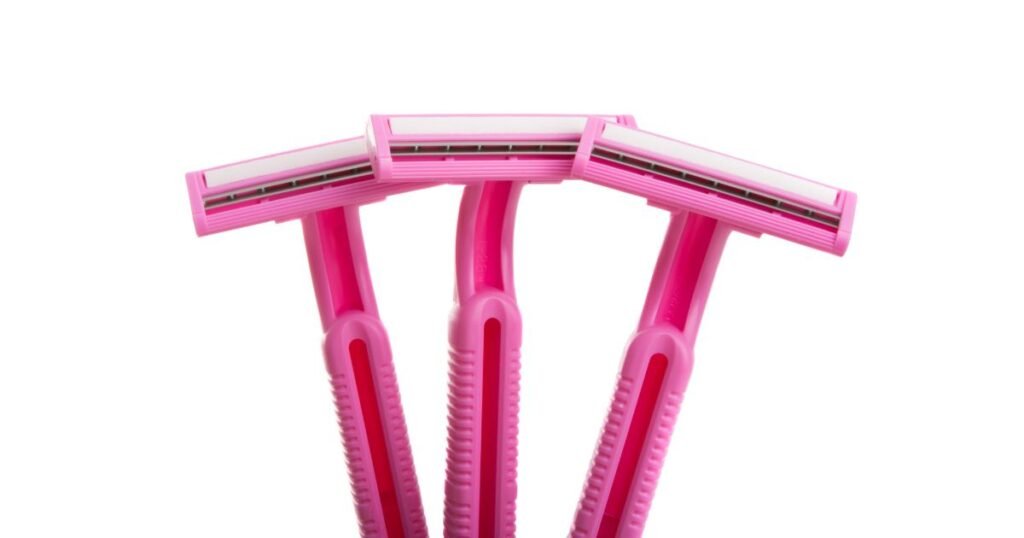 While facial razors are designed to remove hair from the upper lip, chin, and jawline, they are also used by some to shape eyebrows.
Although there are types of facial razors that are permitted on planes in your carry-on baggage, certain airlines won't allow them onboard.
Straight razor blades, that are used in a certain type of razor for a good shave are prohibited in carry-on luggage.
Just because your facial razor is a "women's razor" does not necessarily mean it is one of the "good options" for carry-on bags.
Whether you're flying American Airlines or perhaps an international aircraft operator for the first time, be sure to take a closer look at their guidelines for airplane security and safety rules so you don't mistakenly bring a personal item, such as a shaving razor, on board that is not allowed.
Your best bet is to pack any and all razors in your checked bag so that you avoid having them taken from you the same way TSA agents will take unauthorized liquids from you under the "3-1-1 liquid rule". The 3-1-1 rule applies to all liquid items.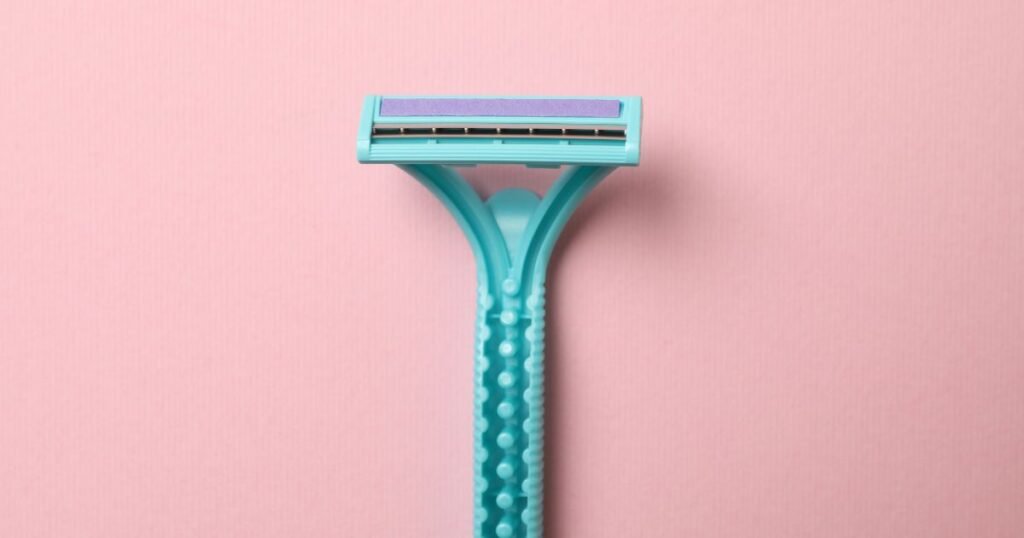 Plastic razors, like a disposable Gillette razor, are a better option for travelers as they are lightweight, disposable, and not considered sharp objects.
You can pack most disposable razors in your hand luggage or checked baggage without any issues because of the fact that they have plastic heads with disposable cartridges and are not classified as dangerous.
Anything with a metal razor head is considered a "sharp object" and subject to TSA rules banning these items.
Metal razors are allowed in checked bags, but they cannot be brought on in your carry-on luggage.
Click here to visit their website for full details on TSA rules and TSA guidelines for razors.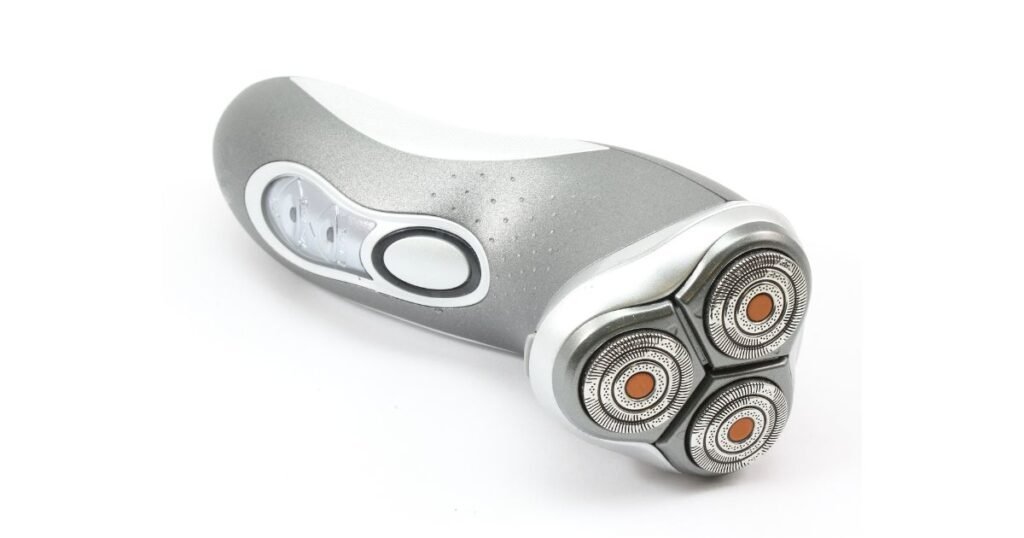 If you are carrying an electric razor or any other electronic device, you are allowed to bring a spare lithium battery with you on the plane.
If you have any doubts about the types of batteries allowed on the plane, it's best to check with your airline before packing them so that they don't get confiscated by baggage handlers.
Certain airlines and international destinations have stricter rules related to lithium metal batteries, spare batteries, alkaline batteries, and battery chargers.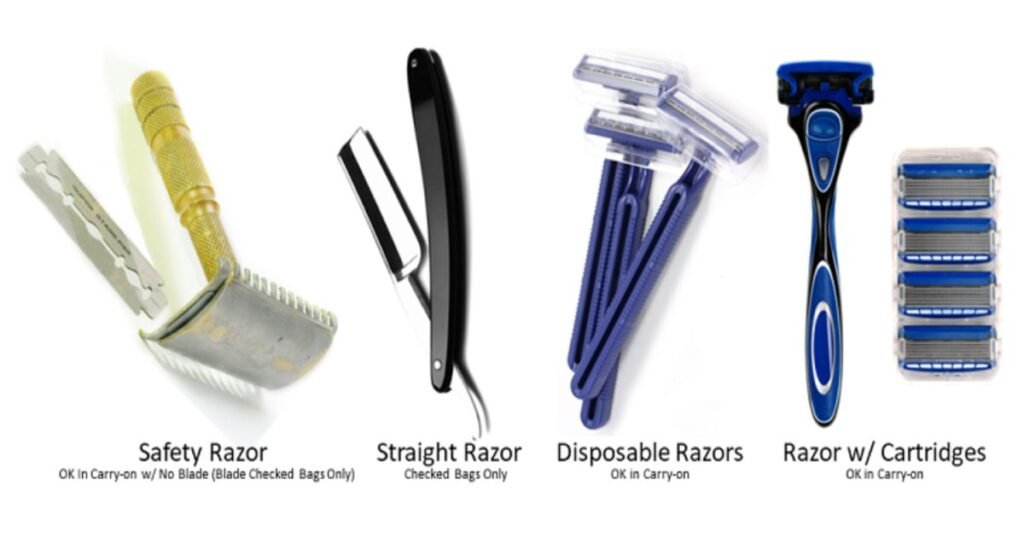 In addition to razors, there are several other sharp items that you may want to bring on a plane, such as nail clippers, nail files, and nail-trimming scissors. All of these items are typically allowed in both carry-on and checked baggage.
However, if they have a blade length of more than 4 inches, they must be packed in your checked baggage.
Items with an exposed blade or even a retractable blade such as box cutters and even safety razors are considered a "dangerous object" by TSA airport authorities will confiscate these items from you if you try to board a plane with them in your carry-on luggage in the United States.
It's not just North America that restricts these items in the cabin of a plane due to safety reasons. While other countries have different rules relating to various types of razors on planes, you can be sure that they will have similar rules for the kind of razors and everyday items that are allowed on planes in the United States and Canada.
The 3-1-1 rule is a TSA regulation that applies to liquids, shaving cream, gels, and aerosols that passengers can bring on a plane.
According to this rule, for passenger safety, you can only bring liquids, gels, and aerosols in containers that are 3.4 ounces (100 milliliters) or less per item.
All items must be placed in a single, clear, quart-sized, zip-top bag or any sealable see-through plastic bag.
To learn more about TSA guidelines click here to visit their site and watch the video above as well.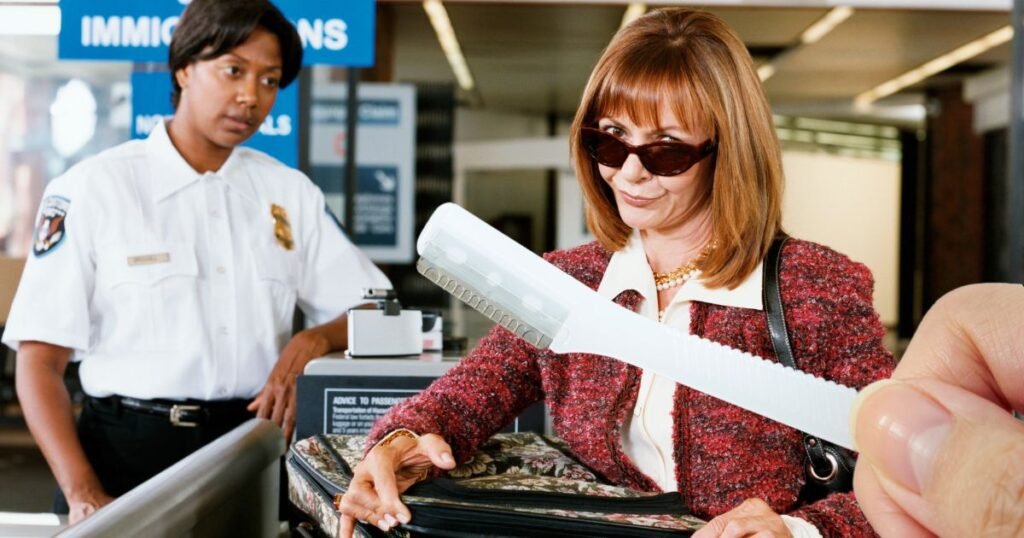 You have a green light to bring most types of eyebrow razors on a plane with you, but it's essential to know the rules and regulations before packing them in your carry-on luggage or your checked bags.
If you are unsure about the types of razors or batteries allowed on a plane, check with your airline or the TSA website.
When embarking on international flights, it is especially important to check with the different countries you plan to be visiting even whether you're just going on a short overseas break, a business trip, or spending a long time traveling, you will probably want your eyebrow razor and shapers with you.
Safety is the top priority for airlines, aircraft operators, and TSA agents, so make sure to pack your items securely and follow all guidelines to avoid any issues.
By following the guidelines shared in this article, you will arrive at your destination safely with your eyebrow razor and your trip will hopefully be stress-free.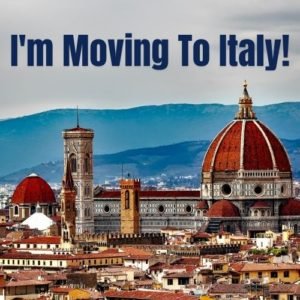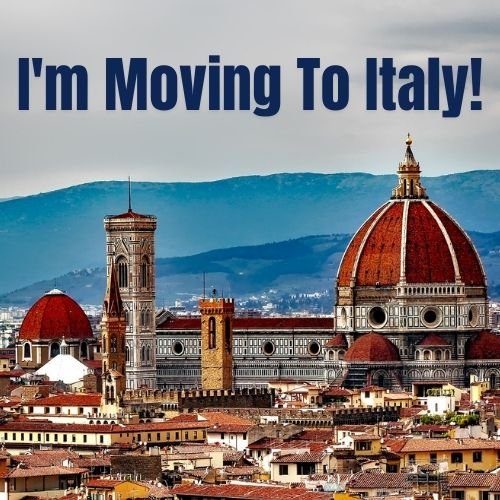 Dreaming of Moving to Italy?🇮🇹 - Get this FREE podcast & be INSPIRED by someone who moved from New York to Italy in 2020!
*By signing up for this Podcast you'll also be joining our mailing list through which we will keep you up to date on all things Italian!  We never sell your information and you can easily unsubscribe at any time.