Your Complete Guide To Best Podcast On The Topic
Are you planning a move to Italy?
If so, then you should certainly listen to the I'm Moving To Italy podcast.
As the only podcast documenting the process of an ordinary person moving to Italy from the United States, this top-rated travel podcast with listeners from more than 90 countries around the world, is an invaluable resource for anyone planning a move to Italy.
Nathan Heinrich, a native of Northern California and son of a multi-generation farming family, never expected to move to Italy let alone launch a podcast on the topic.
Nevertheless, following a visit to Italy at age 21, unbeknownst to him, a seed was planted that would change the course of his future.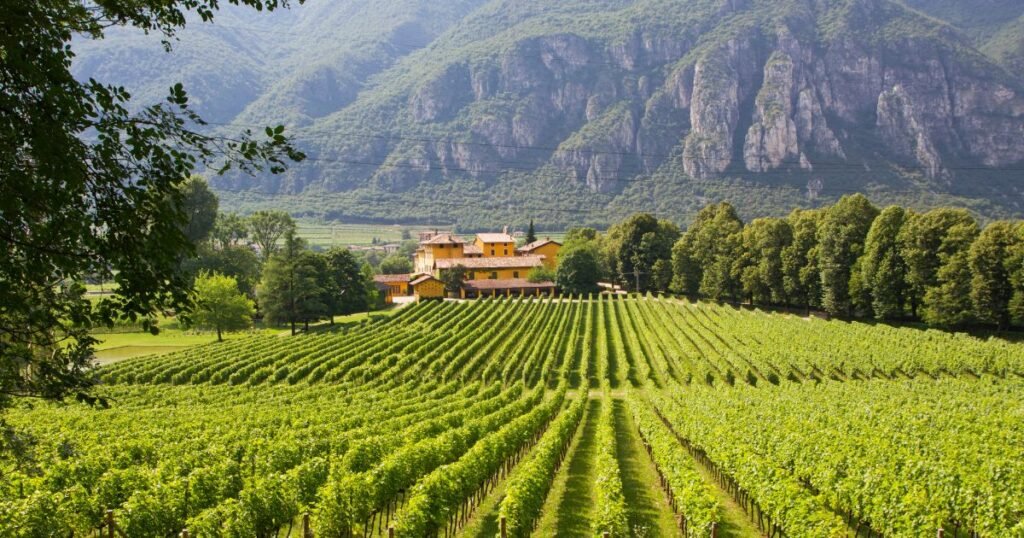 After attending college for horticulture and landscape architecture and a career in the nursery industry followed by years of owning and operating his own design business and moving to New York, Nathan reconnected with Alessandro who he had met when he first visited Italy.
Soon after, the two decided to tie the knot – and so a new chapter and adventure began.
When the pandemic hit, they decided to move back to Alessandro's native Italy. As they were finalizing the sale of their New York home, Nathan began searching for a podcast that documented the process of an American – or anyone for that matter – who had moved to Italy. 
However, after an exhaustive search, no such podcast or even a documentary on the topic could be found.
How The Podcast Got Started?
Realizing the window was rapidly closing to document the beginning of his own journey, Nathan rushed out and bought the most basic microphone money could buy.
An hour later, he was settled into the upstairs sitting room of the 200-year-old carriage house, which he was just days away from selling, and proceeded to "um" and "uh" his way through an hour-long recording that he convinced himself no one would ever hear.
That first episode was recorded several years ago – before the I'm Moving To Italy podcast made its way to listeners in over 90 countries, became a 5-star-rated podcast with beautiful reviews from listeners, and hit the top of the podcasting charts in multiple regions around the world.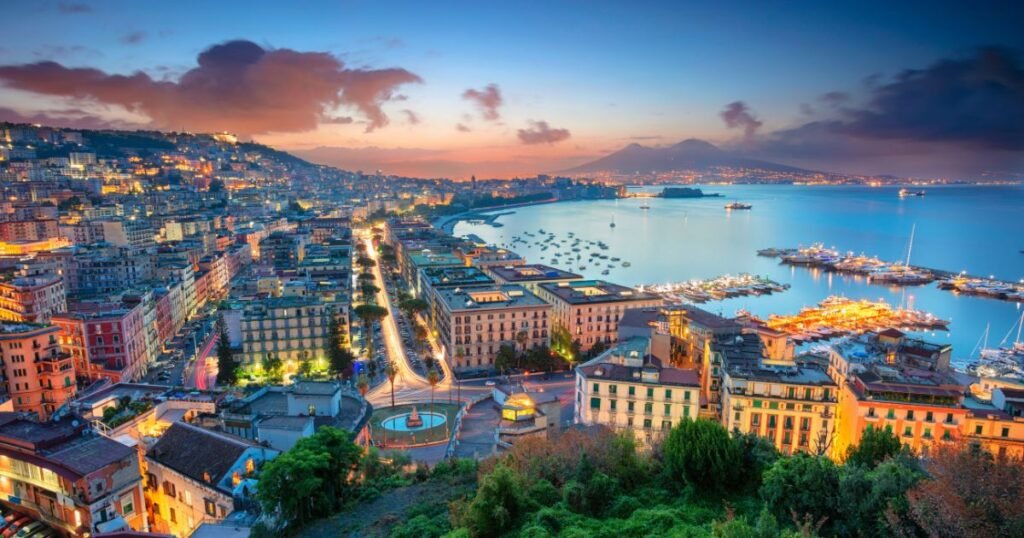 But if you're inclined to be impressed by Nathan's bravery in moving to Italy during the pandemic or by the success of the podcast, he is always eager to tell you that he's far from brave and the podcast thing is – "a total fluke!"
"The whole point of the podcast is to let people know that if a train wreck like me can make a big move and build a new home, and new life in Italy – you can absolutely do it too!" says Nathan to anyone with the brilliant idea of moving to Italy.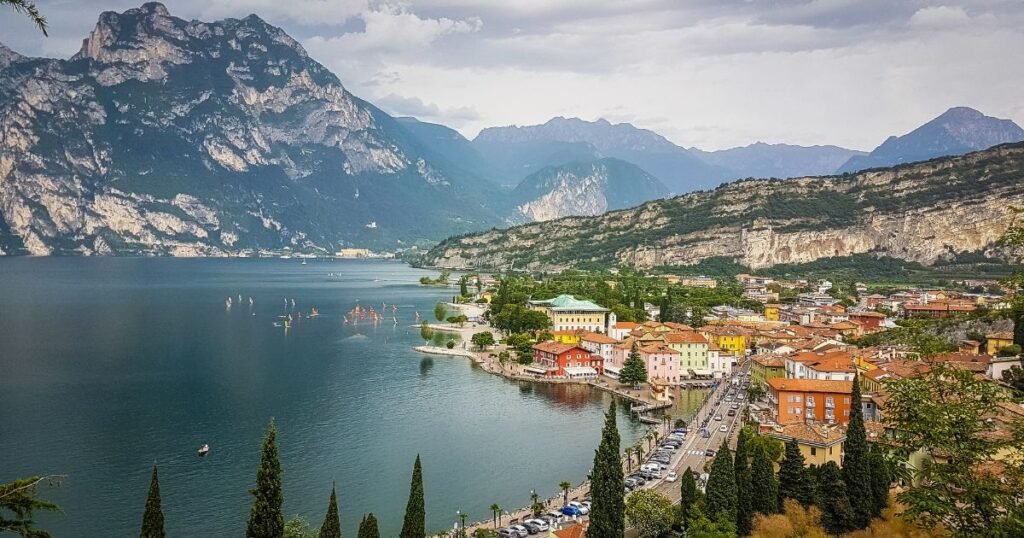 If you're interested in getting your Italian citizenship or your Italian residence permit or maybe an elective residency visa then the I'm Moving To Italy podcast is an excellent place to start.
Nathan shares detailed information, great tips, and excellent advice in the weekly podcast that anyone planning a move to Italy will find very helpful.
One of the things that listeners enjoy most about the podcast is the embarrassing stories that Nathan shares.
No matter how much Nathan tries to adjust to Italian culture, he consistently finds himself in the messiest situations. Before learning Italian, Nathan finds himself hiding under a bed to avoid speaking to an Italian family member.
When he attends Italian language school he does crazy things like taking tests without even realizing it and bringing gifts to the teacher at inappropriate times – general miscommunication issues are just one of the countless mixed experiences that Nathan shares openly and honestly on the podcast.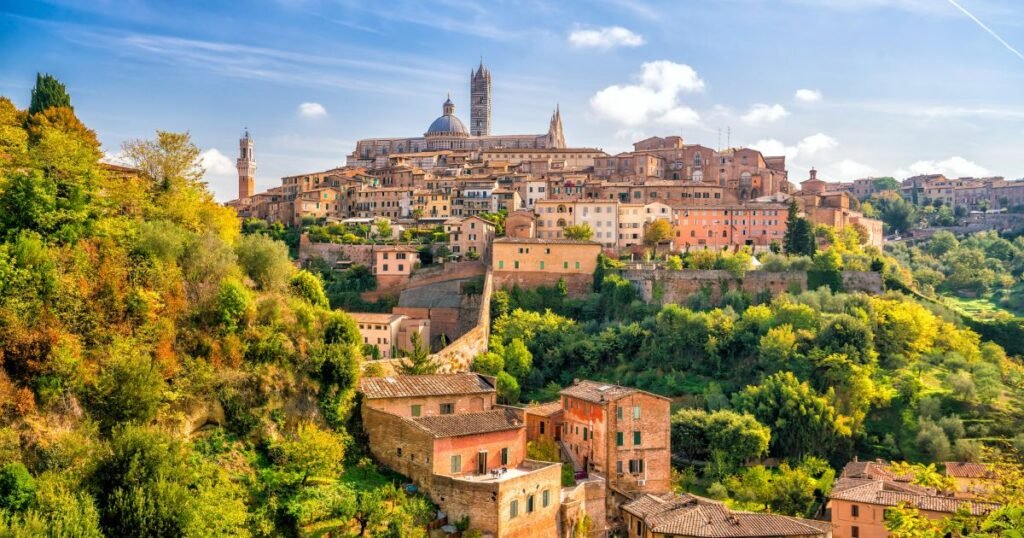 Another thing that listeners enjoy about the podcast is the "La Vera Italia" segment.
In Season 3 of the podcast, Vera Sarzano from Chicche Language joins the show with a wonderful new segment.
Not only is Vera a real Italian who was born and raised on the shores of Lake Como, she is also a language expert.
She speaks 5 languages and is a professional Italian translator and she shares tips for learning Italian in every episode.
Vera's segment is not only focused on learning Italian, but she also shares valuable insights into the way Italians think in "real Italy" – from the small towns and rural areas to the major cities.
The Vera Italia section of the podcast is the best way for new arrivals to Italy to adjust to their new life in Italy.
Vera also has a fantastic Instagram page on which she shares great Italian language and culture videos every week – you should follow her there.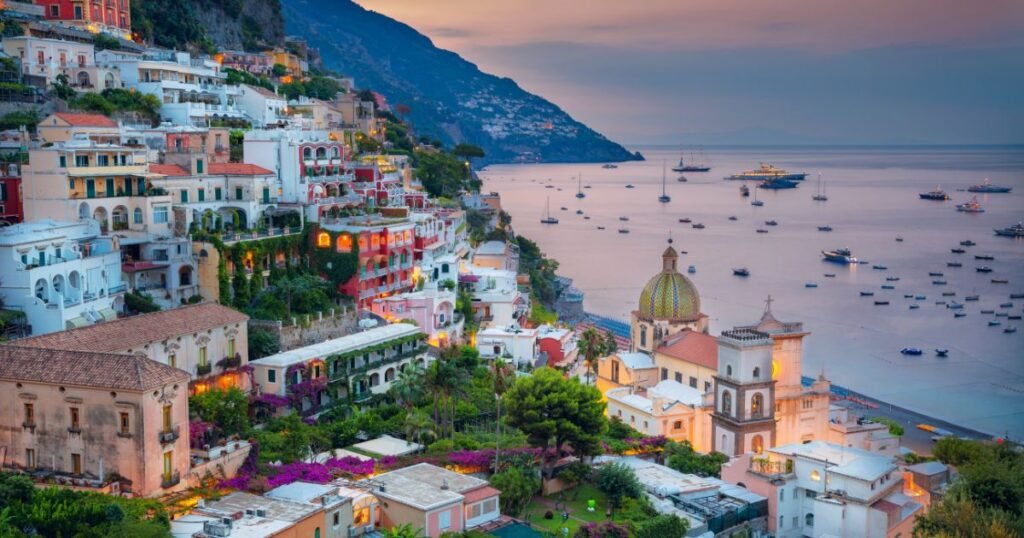 Nathan interviews special guests on the podcast – everyone from new residents to military families and retired couples.
In a recent special episode, Nathan interviewed Paolo Rigo one of Italy's top tax experts who shared some excellent advice to American citizens, British citizens, anyone from European countries, or anywhere in the world planning to move to Italy – as both tax and non-tax residents.
Paolo Rigo is not only a tax and business expert, but he also works with the Italian authorities of taxation and the Italian consulate.
In another recent episode, Nathan interviewed the remarkable Tammy from Cheap Italian Dream Homes.
Tammy is the editor of a weekly Italian property newsletter and she shares how she finds beautiful Italian properties from Southern Italy, Central, and Northern Italy that are underpriced and move-in-ready.
During the informative conversation, Tammy also shared her thoughts on what parts of Italy are underrated and underpriced.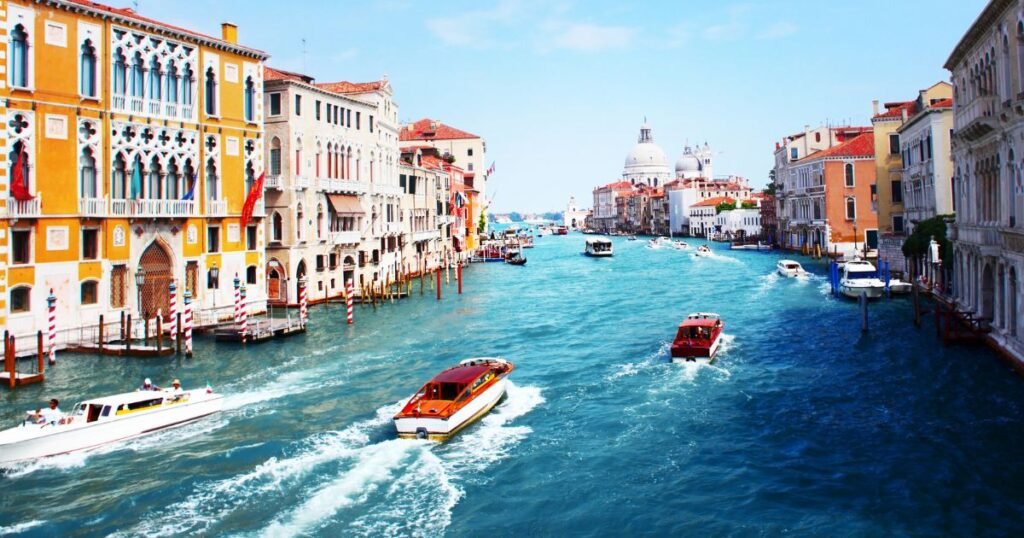 In every new episode, Nathan tackles a new topic.
Some recent topics that were discussed on the podcast are understanding the Italian post office system, how to get your "permesso di soggiorno" card, getting both public health care and private health insurance, using public transportation in Italy, understanding Italian real estate, understanding the Italian government, and how non-EU citizens can obtain the type of visa they may need to spend more than 90 days at a time in Italy.
Nathan also regularly takes questions from his listeners.
A very interesting listener's question that Nathan recently discussed on the show was how to use your cell phone while in Italy and the best option for an Italian SIM card and phone plan while traveling in Italy as well as the benefits of using a VPN in Italy – this particular episode can be found in Season 5 Episode 5.
Another excellent episode that recently aired on the podcast is the fascinating interview with Heather Tammaro who is married to an Italian native of Napoli.
Heather is a fashion photographer, a talent agent, and an ambitious entrepreneur – she recently photographed Brad Pitt and a slew of other celebrities at the Venice Film Festival.
Heather's husband, Davide Tammaro, is a well-known and respected music composer. Before moving back to Italy to live in Rome, where Davide was offered a coveted position at the Conservatorio, the couple lived in New York City.
In her interview, Heather discusses what it's like to be married to a native Italian and how she is learning to build a new life in Italy.
It's no small thing to move to Italy, but to do so and build a business and a whole new career for one's self is no small achievement.
In another recent episode, Nathan interviews Harrison Wade who is a university student in Rome studying architecture.
Harrison shares his experiences of moving from Little Rock, Arkansas in the USA to Rome to earn his masters degree in architecture through an Italian educational institution.
Whether you are a student planning to study abroad in one of Italy's beautiful large cities or if you are a parent of a student who is considering studying in an exciting location like Italy, you will certainly find the interview with Harrison to be an invaluable resource.
In each interview that airs on the podcast, Nathan attempts to highlight a new representative group of those who have chosen to move to Italy.
By highlighting the different experiences of so many unique perspectives, the show has become a rich well-balanced resource that those who plan to make the move to Italy will be able to use not only to prepare but also to better adjust to life in Italy once they have arrived.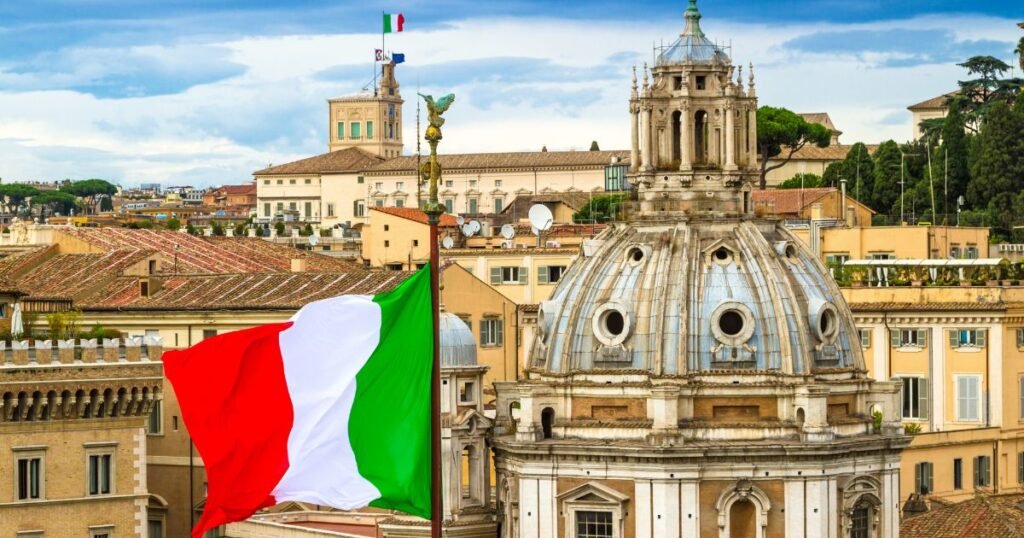 If you're seeking a source of escapism through Nathan's embarrassing Italian life stories, if you're planning your first visit to Italy, or if you're planning to start an exciting new chapter in Italy, then the I'm Moving To Italy podcast is designed specifically for you.
You will not only learn about highly practical topics such as the cost of living and household goods, but the podcast also shares less practical, although no less interesting, topics such as Italian superstitions.
As Nathan regularly reminds his faithful listeners, "If I can survive a new life in Italy, with all my fumblings and bumblings, then you certainly can as well!".
Moving to any foreign nation is a monumental challenge and Italy, with its beautiful yet complex language, is no exception.
But the good news is that anyone brave enough, or perhaps crazy enough, to move to Italy has the I'm Moving To Italy podcast just waiting to encourage and guide them along their way.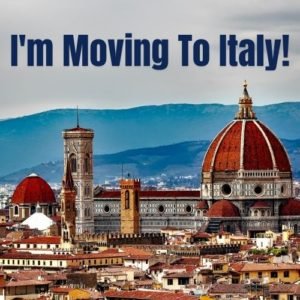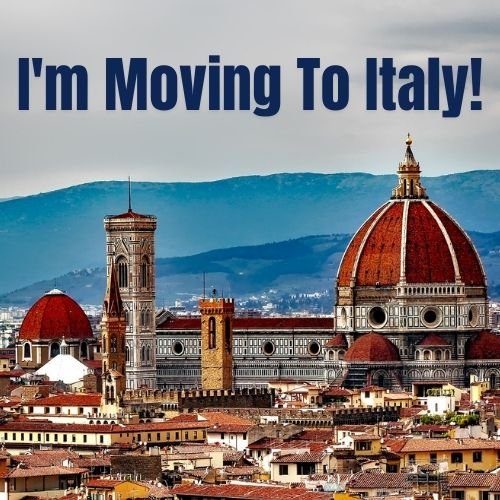 Dreaming of Moving to Italy?🇮🇹 - Get this FREE podcast & be INSPIRED by someone who moved from New York to Italy in 2020!
*By signing up for this Podcast you'll also be joining our mailing list through which we will keep you up to date on all things Italian!  We never sell your information and you can easily unsubscribe at any time.