Is September The Best Month To Visit Italy?
If You're Planning A Trip To Italy Here Are Some Good Reasons To Consider The Month Of September
Are you planning a trip to Italy and considering going in the month of September?  
As someone who moved to Italy from New York, and has lived here for the past several years, I believe September is a fantastic month to visit Italy.
In this article, I will share the top reasons I believe September is one of the best times to visit this beautiful country.   
After learning all that Italy has to offer during the month of September, including the best weather, fewer tourists, lower prices, and scores of local food festivals, I'm confident you will agree that it is a good idea to schedule your next trip during the month that bridges summer and fall seasons.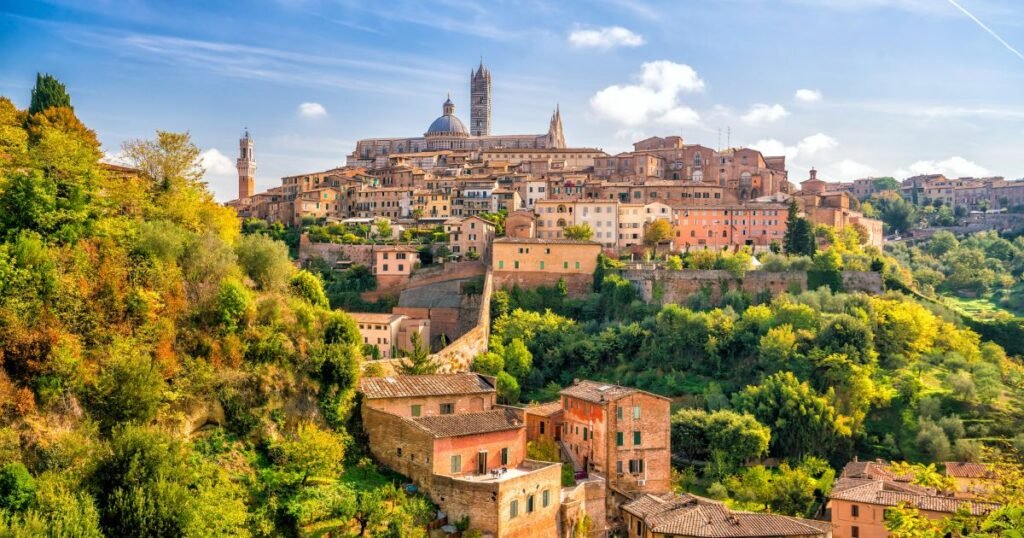 While students are returning to school and most people are wrapping up their summer vacations, at the end of August and the first of September, Italian cities are emptying, grapes are ripening in the vineyards, and the weather is becoming absolutely perfect.
If you have ever visited Italy from June through August then you know how blistering the heat can be during these summer months.  
And while parts of the country can still be quite hot in early September, the cooler evenings and warm sunny days are a pleasant change for nearly the entire month.   
Outdoor activities, in particular, are more enjoyable without the oppressive heat of mid-summer.  
There are few things more wonderful than spending a day at the beach, in the Italian Alps, or visiting a UNESCO World Heritage Site followed by a long lingering Italian dinner that stretches into one of September's soothing cool nights.
If you are clever enough to be planning a trip to Italy during September, you will be rewarded with some of the best temperatures of the entire year.   
Average Temperatures During The Month Of September
Northern Italy: 56-78°F (12-25°C)
Central Italy: 
62-80°F (18-27°C)
Southern Italy: 70-80°F (21-28°C)
Rain is somewhat rare in Italy during the month of September.  
Most regions have an average of about 4 or 5 days of rain during this month.  
Campania, which is the Southern region where Naples and the Amalfi Coast are located, gets slightly more rain than the rest of the country.  
You can expect between 8 and 10 rainy days with cloudy skies in the region of Campania during the month of September.
If you have ever tried to find a spot on one of Italy's beautiful blue-flag beaches during the months of July or August, then you know how overcrowded Italian beaches can become in the summer.
One of the main reasons for this is that during the summer, especially in August, when many Italians take the entire month off and work on their tans, you are competing for prime beach real estate.   
However, as if by magic, from early September until the end of the month, while the Mediterranean Sea is still quite warm, many of the beaches become nearly deserted.   
With the average maximum temperature in September at 79°F (27°C) it is no wonder that the most savvy travelers know that this is the best time to be in Italy.
Average Sea Temperatures In September
Sicily – 77°F (min: 73°F / max: 80°F)
Bari – 77°F (min: 71°F / max: 83°F)
Capri – 77°F (min: 73°F / max: 82°F)
Amalfi Coast – 77°F (min: 73°F / max: 82°F)
Naples – 77°F (min: 73°F / max: 81°F)
Sardinia – 76°F (min: 71°F / max: 80°F)
Sorrento – 77°F (min: 73°F / max: 81°F)
Tuscany – 75°F (min: 72°F / max: 78°F)
Venice – 75°F (min: 69°F / max: 80°F)
Amalfi – 76°F (min: 73°F / max: 82°F)
Brindisi – 77°F (min: 73°F / max: 82°F)
Genoa – 74°F (min: 70°F / max: 78°F)
Imperia – 73°F (min: 70°F / max: 77°F)
Ischia – 77°F (min: 73°F / max: 81°F)
Levanto – 74°F (min: 71°F / max: 78°F)
Pescara – 76°F (min: 69°F / max: 83°F)
Pompeii – 77°F (min: 73°F / max: 82°F)
Portofino – 74°F (min: 7°F / max: 78°F)
Positano – 77°F (min: 73°F / max: 82°F)
Rimini – 76°F (min: 70°F / max: 81°F)
Some of the best things about visiting Italy in September are the very pleasant sea temperatures that remain warm throughout the entire month.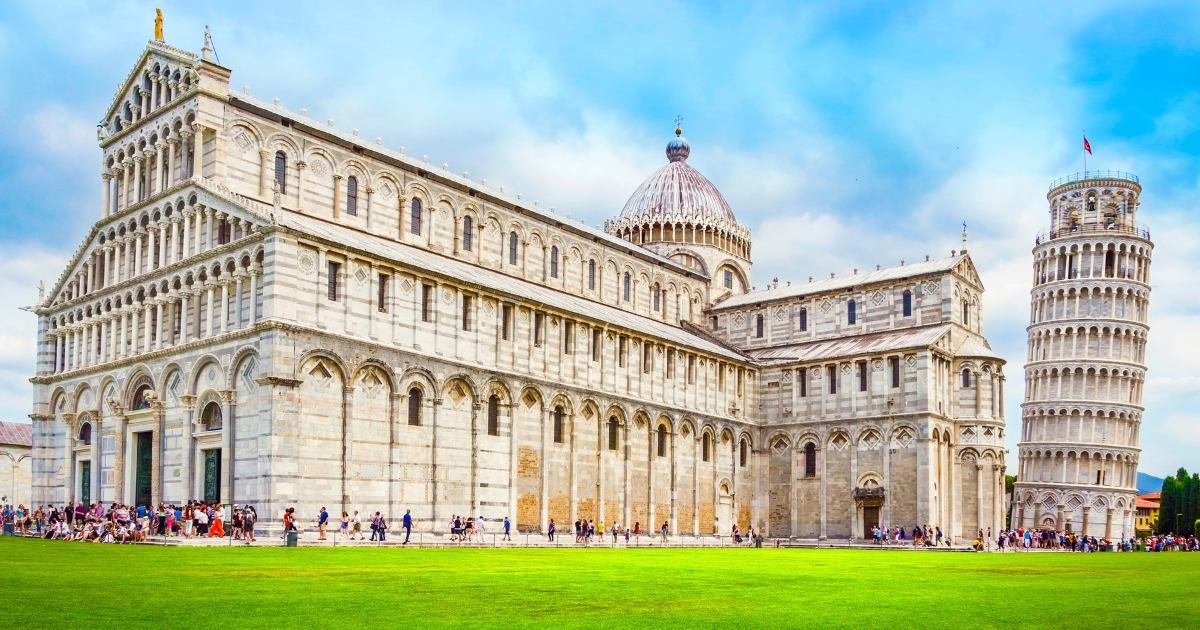 How Crowded Is Italy In September?
"Peak season" in Italy extends from May through August.   During this four-month window, Italy's major cities are jam-packed with tourists from all over the world.  
The best restaurants in all the major Italian cities become crowded and tables are difficult to find during prime dining hours.   
During high season, beaches are also overcrowded and if you want to see a main attraction in cities like Milan, Rome, Florence, Venice, or Naples you can expect to have long wait times and be forced to compete with throngs of other tourists.   
However, if you happen to find yourself in Italy during September, you will find fewer tourists, pleasant weather, and shorter wait times for everything from shops and restaurants to monuments and beaches.
Although you won't be completely alone in Italy during September, because in recent years more people have discovered how perfect this month is for travel, it truly is a great time to enjoy the best of Italy with milder temperatures from the first week of September to late September.
How Expensive Is Italy In September?
Other reasons the September (sorta) "low season" is the perfect time to visit Italy, besides pleasant temperatures, are the lower prices on many things from wine tasting to boat tours, hotels, and even street vendors – especially later in the month.
The peak season months of May through August are the most expensive times to not only be in Italy but also to travel to Italy.
Airfare during the summer months, when students everywhere are taking their summer vacations and demand is higher than ever, can easily double or triple what it is in fall, winter, and early spring.
Warm weather, from the northern part of the Italian peninsula all the way to the southern regions and small islands, draws tourists from Northern Europe, the United States, and everywhere in the world.  
This influx of tourists allows airlines, hotels, and travel companies to make the majority of their yearly profits during this period.  
While this is great for Italian tourist-related businesses, it's not so great for those wanting to stretch their travel budget to the max.
If you enjoy smaller crowds, lower-than-average weather conditions, and better prices getting to and traveling in Italy – September is a perfect time of year to take advantage of these benefits.  
Popular Destinations In September
So now that you know why September is a great month to visit Italy, here are some of the best places to go and some of the best things to do on your Italian holiday.   
September is a particularly good time to visit Italy's larger cities as they are some of the most popular tourist destinations.  
After the summer peak season, these biggest and perhaps best Italian cities offer you a much more pleasant experience.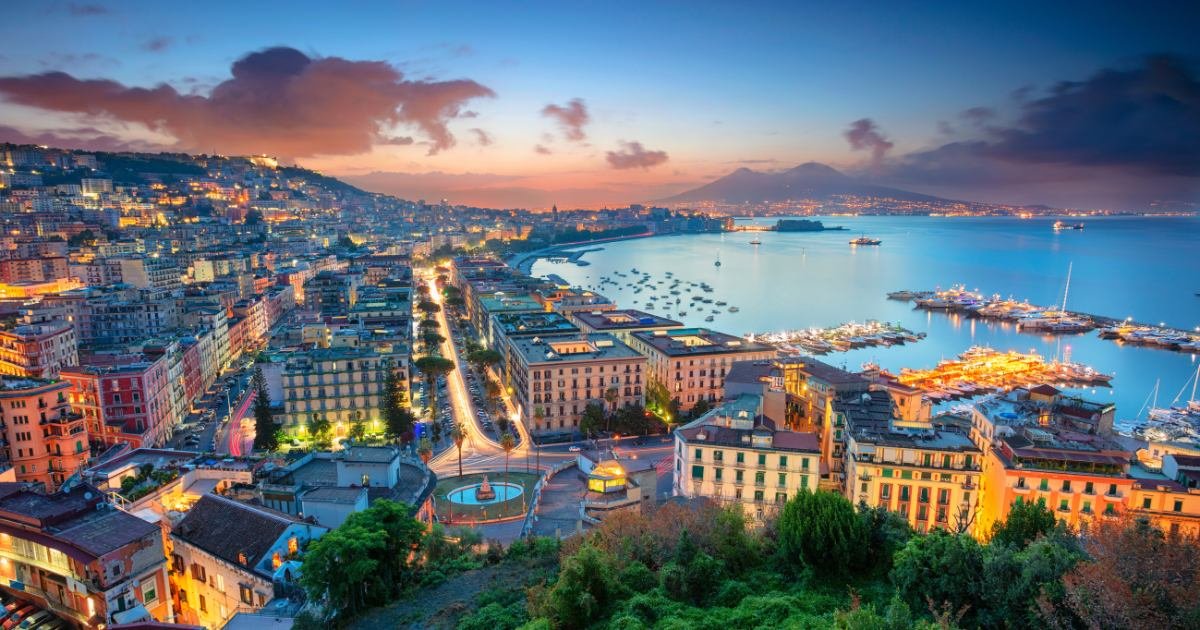 The unique and ancient southern Italian city of Naples, which Italians call "Napoli', is rich in many ways.  
I can tell you from personal experience that the Neapolitan people are some of the most passionate and warm-hearted people in Italy.  
Naples is a city filled with art, there are fabulous gardens, museums, and art galleries. 
An Italian proverb says, "Once you see Napoli, then you can die a happy person".
The shopping in Naples is fabulous – make sure you visit the incredible Galleria Umberto as well as the Galleria Principe Di Napoli.  
There are many open-air markets as well such as the San Gregorio Armeno Market and the Antignano Market which will charm and dazzle even the most reluctant shopper.
Naples is famous for many things but perhaps most of all it is famous for being the city that invented pizza.  
There is no other city in the world that makes pizza the same way it is made in Naples.   
Locals claim it is the water in Naples that is the secret ingredient that makes their pizza so special.  
People from Napoli are very proud of their beautiful city which sits on sloping hills overlooking the local islands of Capri, Ischia, and Procida.
Across the Bay of Naples, you can see Sorrento and the looming active volcano "Vesuvius" above the ancient city of Pompeii. 
While in Naples, you can easily reach the Amalfi coast in approximately 30 minutes, which is one of Italy's most sought-after destinations.   
Whether you have visited Italy many times or you are visiting for the first time, a few days in Rome are always a good idea. 
When it comes to Rome, there are two categories of places to visit.  
The first is made up of all the most famous and popular locations such as the Sistine Chapel and the rest of the Vatican City, the Trevi Fountain, the Colosseum, the Roman Forum, the Spanish Steps, and the Pantheon.
The second category is comprised of lesser known, but no less fabulous, locations such as Avetine Hill and Knights of Malta Keyhole, the Trastevere district, the Doria Pamphili Gallery, Largo di Torre Argentina Cat Sanctuary, The Appian Way, Janiculum Hill, Park of the Aqueducts, Galleria Sciarra, the Baths of Caracalla, Villa Borghese, and Villa d'Este.
Make sure to make time to visit the main tourists spots, but also allow yourself to wander off the beaten path a bit and discover Romes best-kept secrets – there enough to last a lifetime of exploring.
The best time to visit the incomparable Tuscan city of Florence is at the end of the month of September and even into the month of October.
You could spend weeks exploring the museums and architecture of this Renaissance city which Italians call "Firenze". 
The incredible Duomo with its iconic terracotta-tiled dome, the Galleria dell'Accademia where Michelangelo's marble carved statue of David is housed, and the Uffizi Gallery with Botticelli's The Birth of Venus and Leonardo da Vinci's Annunciation, are just a few of the fabulous works of art everyone should see at least once in their lifetime.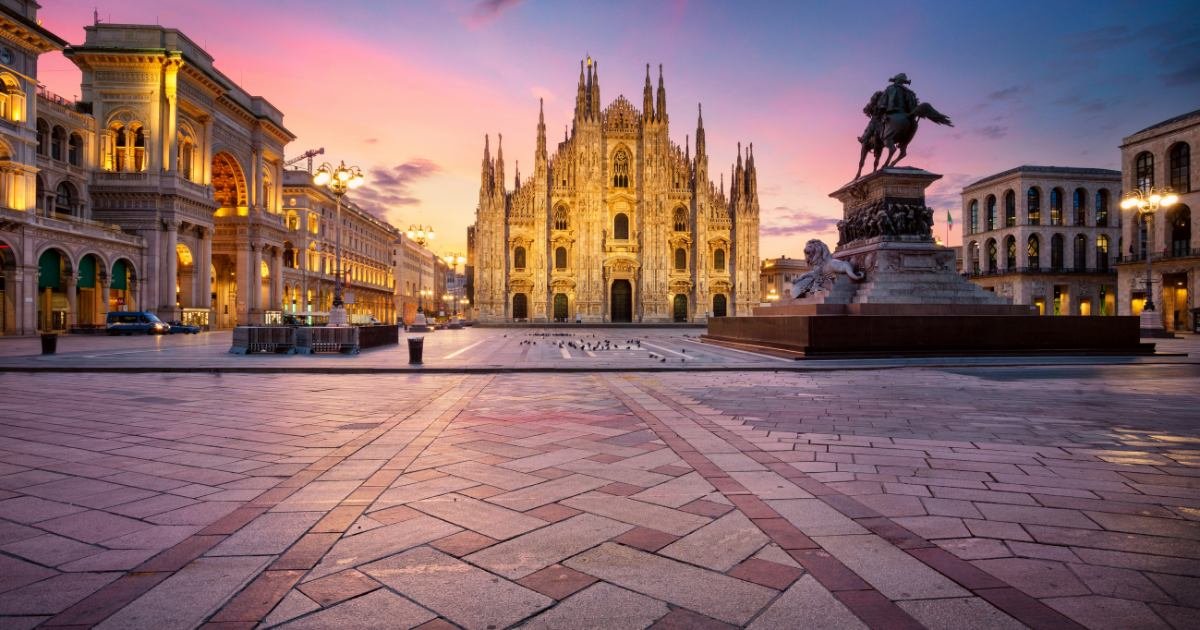 Of all the major cities in Italy, Milan is certainly the most modern.  
But don't be fooled, tucked amongst the skyscrapers, fashion houses, and trendy hotels are plenty of ancient treasures.  
One of the best places to visit is the Sforza Castle which was built in the 15th century – the castle is in pristine condition and is a fantastic example of Renaissance architecture.  
Another must-see location in Milan is the Duomo di Milano.
Construction on the Duomo which is Italy's largest cathedral, and the 5th largest in the world, began in 1386 and was finally finished 600 years later in 1965.  
Steps away from the Duomo is another very popular location the Galleria Vittorio Emanuele II which is Italy's oldest "shopping mall" and nearly identical to the Galleria Umberto I in Naples and just a few years older.  
If you are a fan of art, you won't want to miss Leonardo da Vinci's painting of The Last Supper which is located in the refectory of the Santa Maria delle Grazie church.
Milan used to be a city completely passable by water with an ancient canal system.
Most of these canals have since been filled in and replaced by modern roads, but there are still several canals in the city and they are some of the local's favorite places to meet for an "aperitivo" (an after-work drink and snack before dinner).  
Two of the main canals in Milan are Naviglio Grande and Naviglio Pavese which are lined with some of the city's best restaurants, bars, and cafés.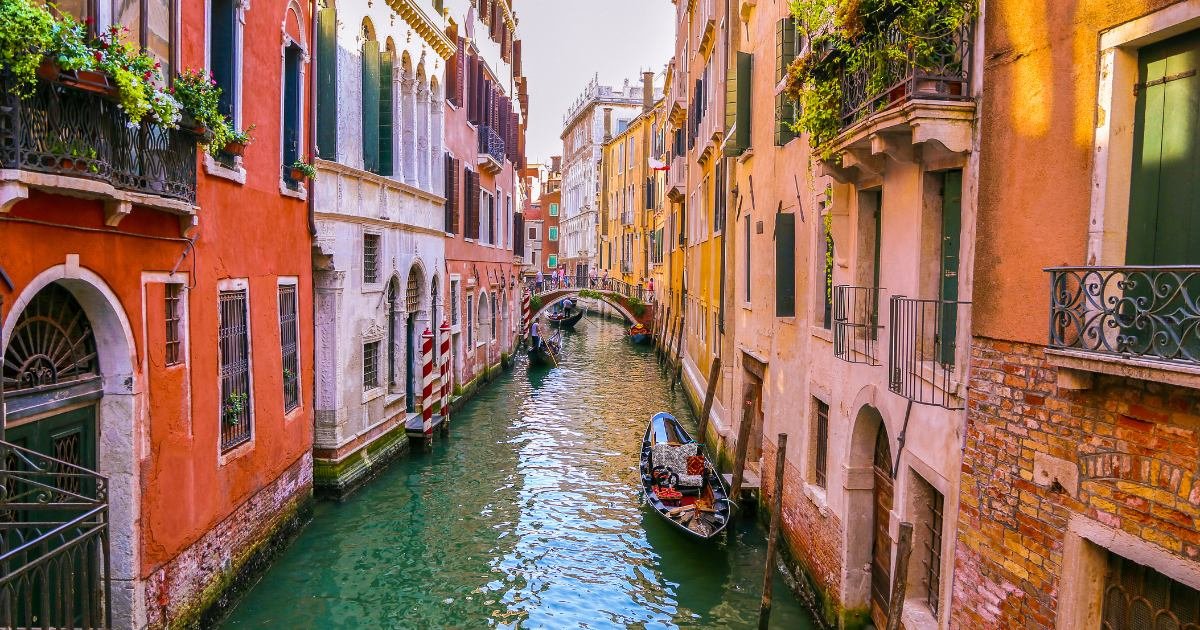 For the last several years, I have lived in the Prosecco Valley about 20 minutes from Venice.  
After my first visit there 20 years ago I had written it off as a tourist city over-crowded and over-priced.  
But since I have lived so near the floating city, I have discovered that fall, winter, and spring are the best seasons to visit and I recently wrote an article about some of my favorite local spots to get a coffee and eat in Venice. 
While Venice truly is a major tourist destination, real Italians do live and work there, and by visiting at the right time of year, such as the month of September, you will experience the best of this incredible city which floats in a lagoon at the north end of the Adriatic Sea.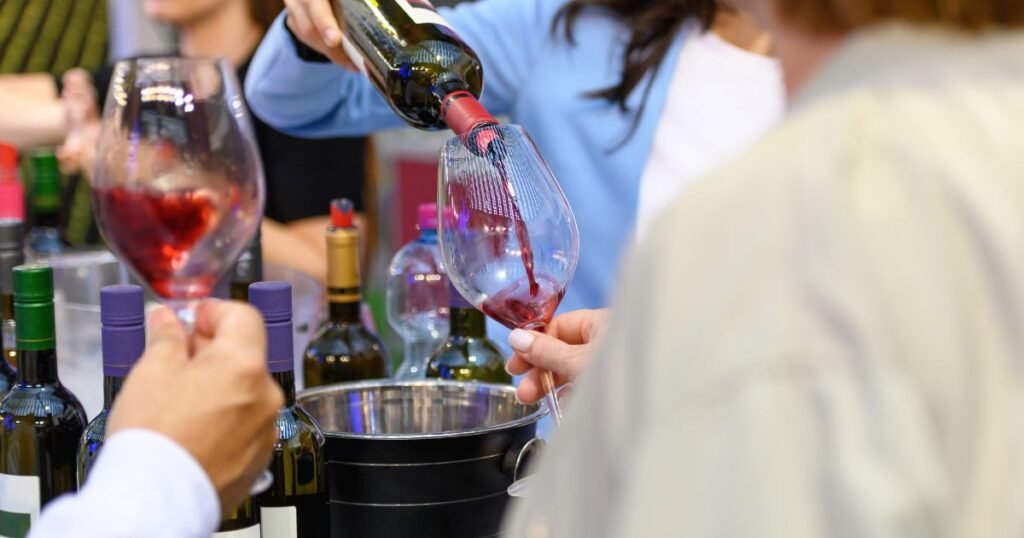 Another one of the best things to do in Italy during the month of September is to attend some of the local food festivals.  
Harvest season starts in the month of September and that means there are many agricultural festivals such as the Chianti Classico Expo in the city of Greve located in the heart of the Chianti wine region of Tuscany.
In the region of Piedmont in far-North Italy, there is the famous annual Bra Cheese Festival which promotes the products of local farmers in the region.   Besides lots of wonderful local cheeses, there are countless other regional foods to be found and tasted at this delightful yearly event.
The Potato Festival of Bologna, in the northern region of Emilia-Romagna, serves up countless versions of the humble potato which just might be considered the epitome of "Italian comfort food".   
If you are a serious film buff you may want to visit the Venice International Film Festival along the grand canal in September.  
Recap: Italy In September
There are numerous reasons to visit Italy in September.  
Here's a quick recap of why you should consider the month of September as a fantastic time for your next Italian holiday.
Fewer crowds and shorter wait times than in the peak season of summer
Sunny weather with cooler daytime temperatures with a lower amount of rain days
Sea temperatures are still quite warm and beach resorts are less-crowded
Prices are lower on airfare, lodging, and many more travel expenses
Local food, wine, and film festivals are abundant 
What are you waiting for?  
Isn't it time to start planning your September vacation in Italy?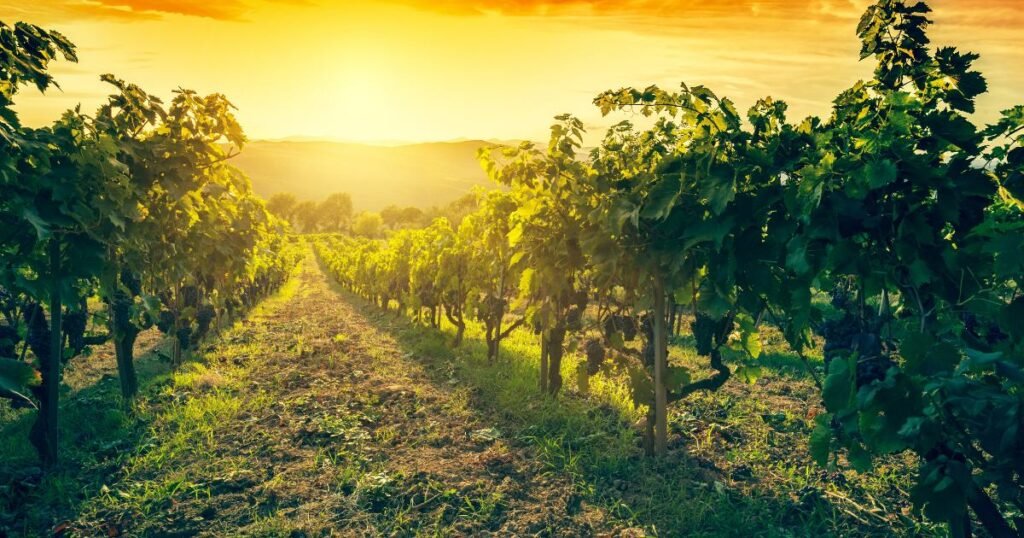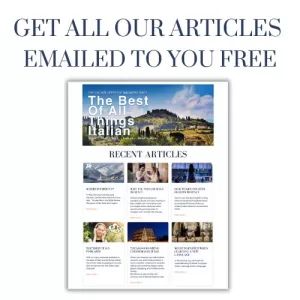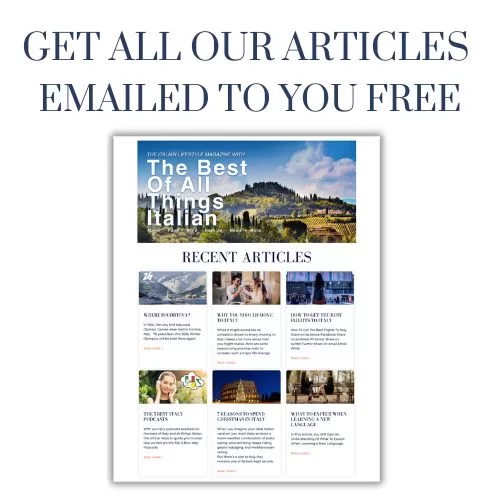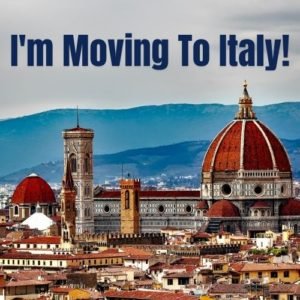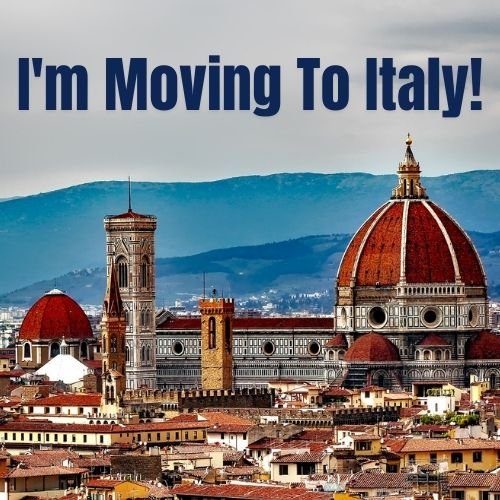 Dreaming of Moving to Italy?🇮🇹 - Get this FREE podcast & be INSPIRED by someone who moved from New York to Italy in 2020!
*By signing up for this Podcast you'll also be joining our mailing list through which we will keep you up to date on all things Italian!  We never sell your information and you can easily unsubscribe at any time.